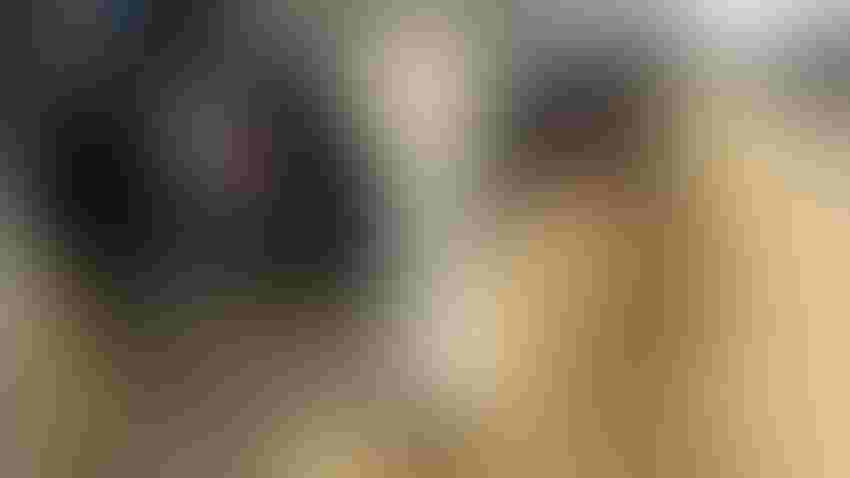 MOO: Dairy producers in the state want to replace Kansas State University's 46-year-old Dairy Science Unit with a facility that is more representative of today's dairies. They say this will aid in the recruitment of students and faculty, result in more industry-leading research, and support the state's fastest-growing segment of agriculture.
Photos by Jennifer M. Latzke
At a Glance
One Kansas dairy cow returns $8,661 to the local economy.

Kansas State University's Dairy Science Unit was built in 1976.

Upgrade would make it more representative of current dairies for teaching and research.
There are likely few dairy farmers, large-animal veterinarians or schoolchildren who haven't had an experience with Kansas State University's Dairy Science Unit in Manhattan over the past 46 years.
Built in 1976 and dedicated in 1977, its Utah-style sheds, milking parlor and other facility designs were representative of the modern dairy farms of that time.
But the years have taken a toll and technology has surpassed it, and according to dairy producers in the state, a brand-new teaching and research facility is now needed at the state's land-grant institution.
Then and now
Steven Strickler of Iola is one of many Kansas dairy farmers who are leading the effort to fund a new dairy barn. He graduated from K-State in 1974 and was a young dairyman just starting out in 1977 when the facility was dedicated. He remembers the facility's gleaming modernity and the cutting-edge research. Over the decades, he used that K-State research to grow his 450-head dairy farm.
"If you're going to do research, you need to do research that's applicable to what dairy farmers are doing today," he says. You can't do that, he says, with facilities and equipment that were designed 46 years ago.
Russell Plaschka worked at the K-State dairy when he was a student there in the late 1980s and has fond memories of a facility that helped launch his career in agriculture. Today, he's the agricultural marketing director for the Kansas Department of Agriculture, and he works to bring dairies and dairy processing businesses into the state.
Plaschka says renovating the K-State dairy facility has been routinely identified during the annual Kansas Ag Growth Summit as a high priority for the dairy sector. As Kansas works to attract dairies to relocate to the state and grow the dairy industry altogether, it needs solid research capabilities to support that growth, he says.
"We want to make sure that our university is providing the best research, and our faculty there has the resources they need, to attract new faculty, new students, and supply the workforce Kansas dairies need," he says.
Maggie Gillis remembers her first visit to the K-State dairy farm in the 1990s. She visited the facility with her fellow 8 and 9 year olds for a 4-H dairy project. She eventually went to K-State and graduated in 2015, and now she's milking 150 head of cows with her family near Valley Center, Kan.
She says the facility she first saw as that young 4-H'er hadn't changed at all through the 2000s, but the work that was required of it as a research and teaching farm outgrew its capabilities.
Gillis says, as a young dairy farmer, she needs K-State dairy researchers to be able to conduct studies that will help her grow opportunities for her farm. She's looking to hire K-State graduates to work at her dairy, and she wants them to come with more knowledge of the technology and tools of tomorrow than of the past. And to do that, she says, Kansas dairy producers like her need a facility that is upgraded to be able to use technology that is already being deployed on many farms in the state.
Fundraising efforts
Janet Bailey, CEO of Kansas Dairy — which includes both the Kansas Dairy Association and the Kansas Dairy Commission — says this facility upgrade has been a priority for the Kansas Dairy Commission for more than a decade. The commission has already pledged $500,000, and the association is lobbying the state Legislature to invest more in the project. It's a matter, she says, of Kansas dairy farmers going to their elected officials and pointing out that it's time to invest in a new facility.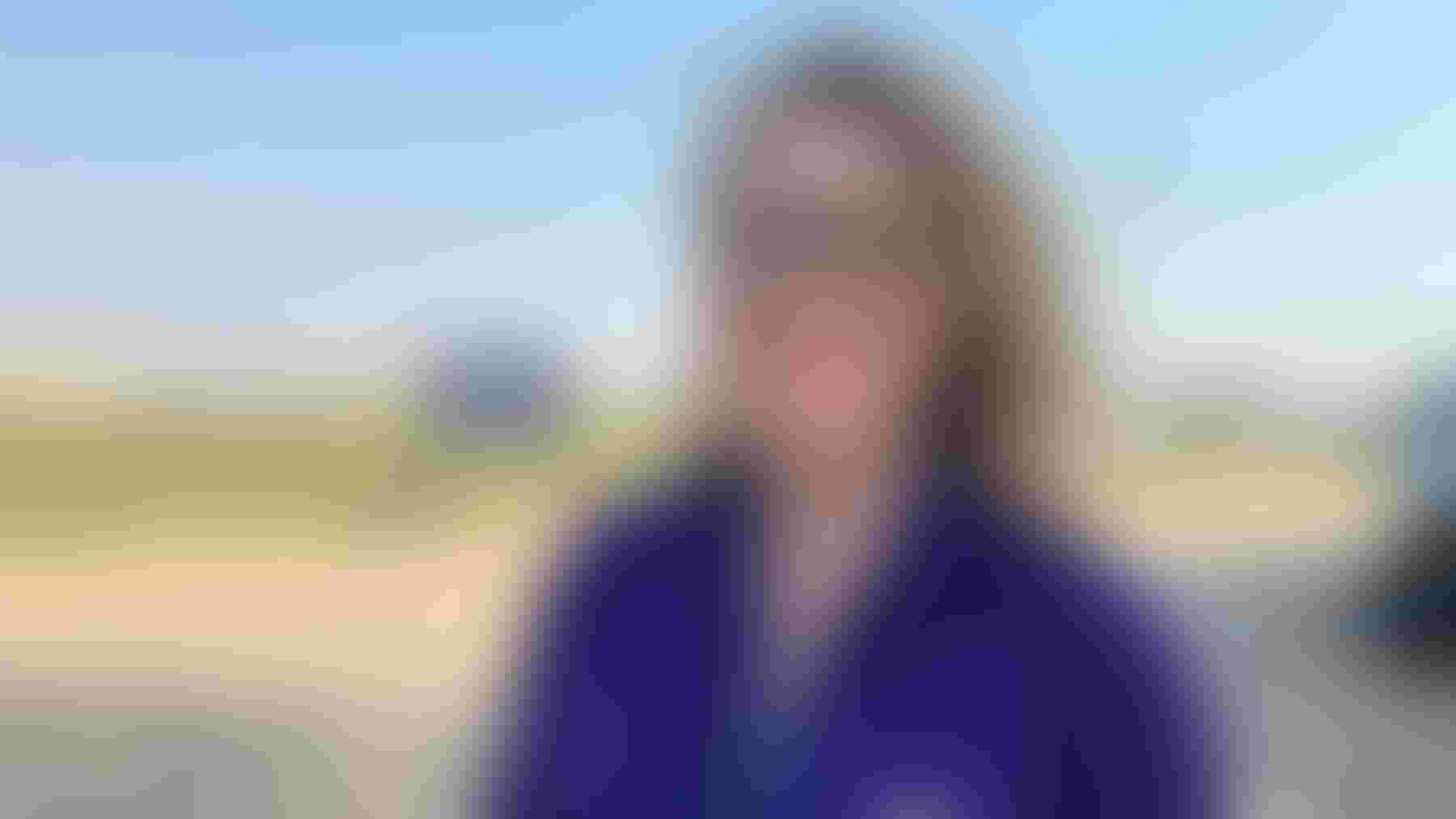 DAIRY SUPPORT: Janet Bailey, Kansas Dairy CEO, says the state's dairy industry supports a new K-State dairy unit. The Kansas Dairy Commission has pledged $500,000 toward the project. And the Kansas Dairy Association is actively lobbying the Kansas Legislature and others to find other funding.
"It is anticipated our cow numbers will grow up to 300,000 cows in the state, producing 7 billion pounds of milk," she says.
Bailey says university research for dairy production, processing and environmental science will help to attract dairies and processors to Kansas; however, the aging facility makes it difficult to attract top faculty and students.
The Kansas Board of Regents is responsible for earmarking dollars for facilities at state universities. Bailey says the price tag of a new dairy facility is an appropriate investment for the state's 200 dairy farmers and the economic dollars they bring to the state. Kansas Dairy reports that each dairy cow in the state returns $8,661 to the local economy.
She says a new K-State dairy also makes sense with its proximity to National Bio and Agro-Defense Facility and its location in the growing Animal Health Corridor from Manhattan to Missouri.
University in building process
K-State is in the middle of a building boom, leveraging federal dollars with donations to improve facilities throughout the north half of campus. Richard Linton, president of the university, says he recognizes that the state's dairy industry is growing and needs support from K-State's researchers and instructors.
"We've got to be producing the talent pipeline that's needed," Linton says. "We've just started this journey and talking about the potential of what those facilities will look like on the Manhattan campus."
Mike Brouk, K-State dairy Extension specialist, manages the Dairy Science Unit. "Were about 14 to15 months now into a search for a manager for this unit," he says.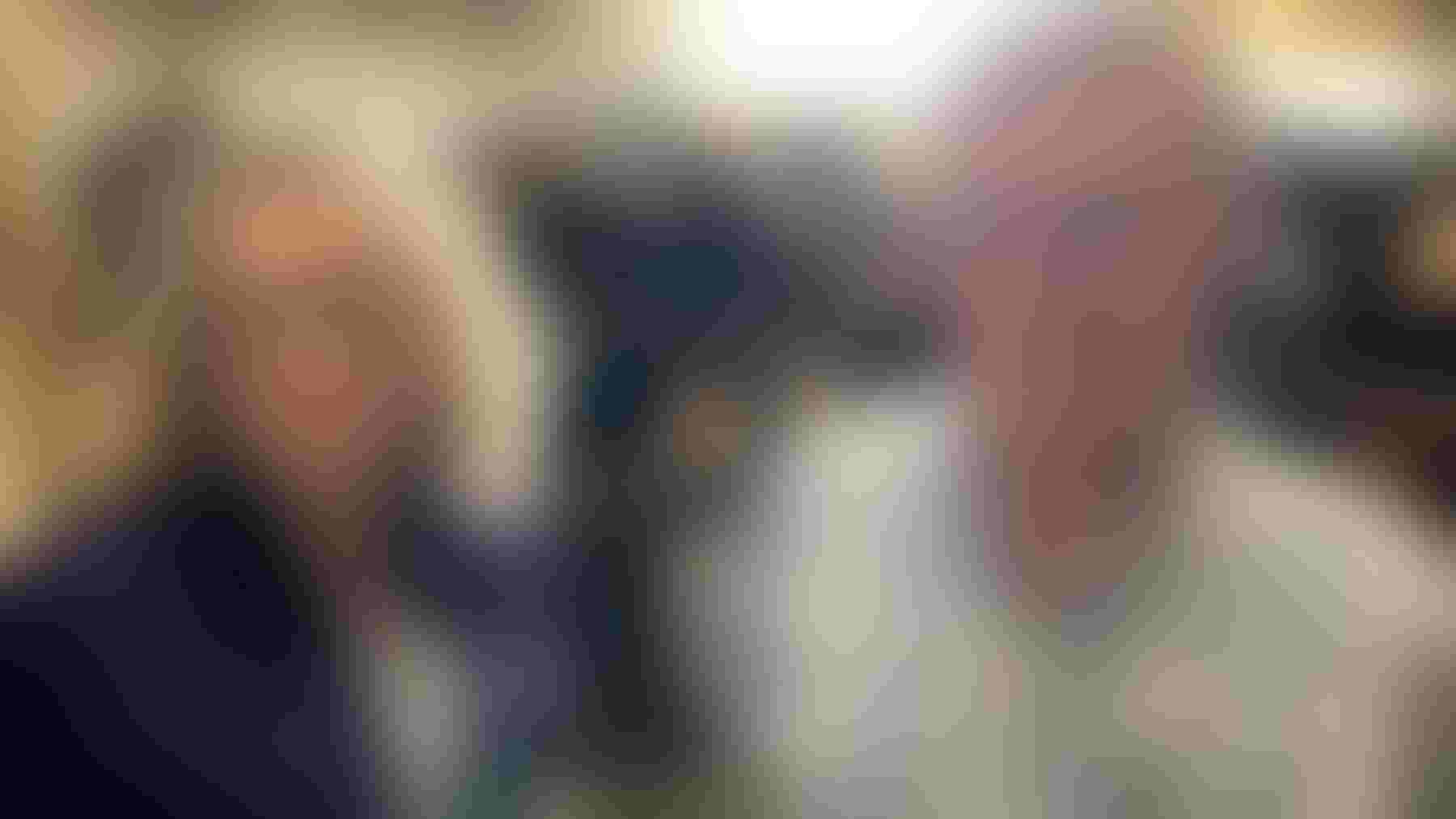 DAIRY RESEARCH: Kansas Dairy CEO Janet Bailey and dairy Extension specialist Mike Brouk say the K-State Dairy Science Unit has done industry-leading research over its 46 years into heat abatement, reproduction and nutrition.
The facility's age plays a part in that extended search, Brouk says. "The facility isn't up to current technology or industry standards, and that's the hardest thing to overcome, especially when you're also trying to recruit students from dairy farms who have much more modern facilities at home," he adds.
"Great facilities bring great faculty," Linton says. "They retain the great faculty that we have, and they also attract students. There's no question about it."
Despite the challenges, the K-State dairy herd is one of the most productive herds in the state and a top university herd in the nation, Brouk says. He attributes their 99-pound milk average per cow per day to the facility's attention to health and genetics. "The average production per cow in Kansas is 24,000 pounds per cow per year, and these girls average 31,000 to 32,000," he says.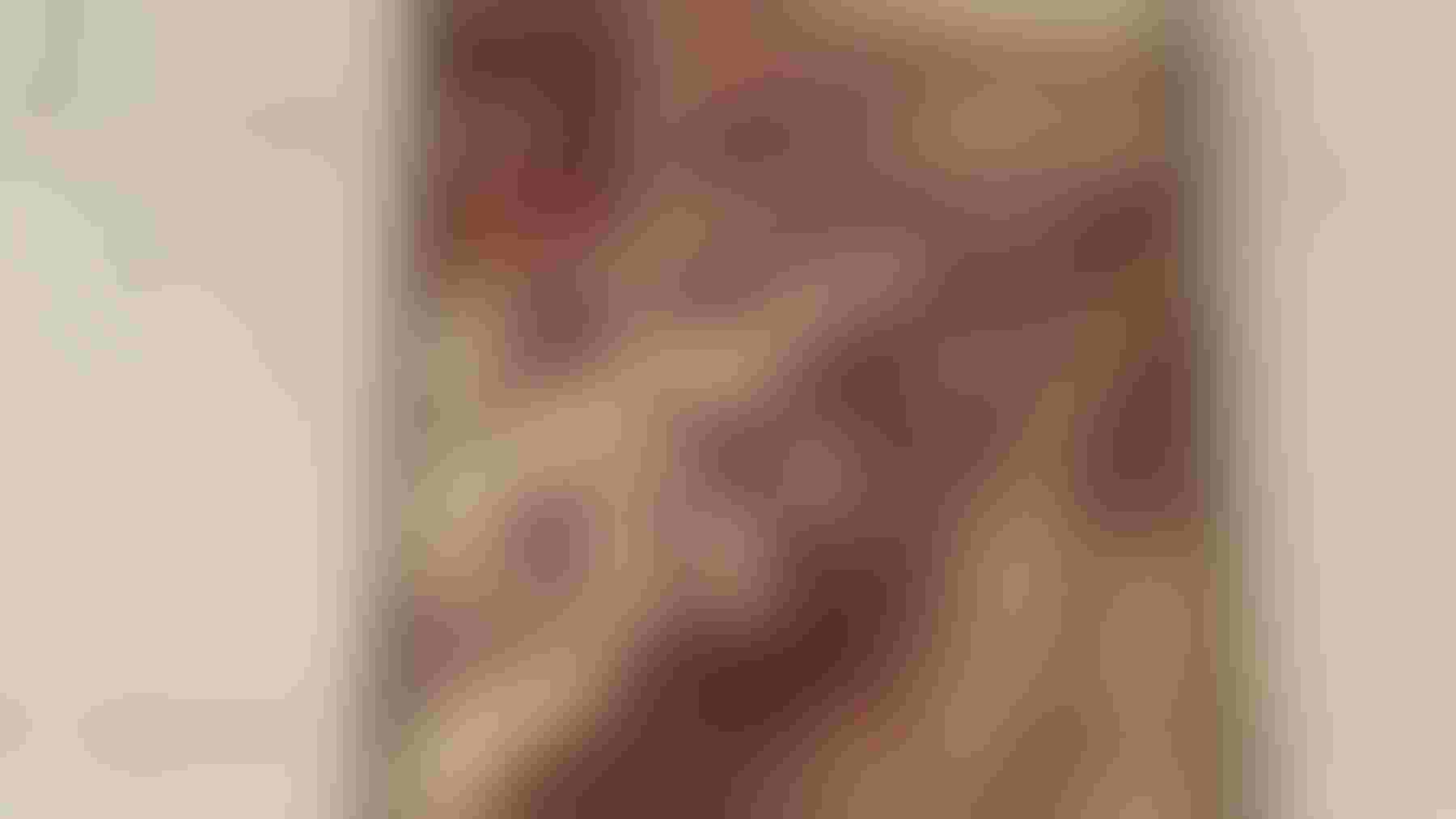 HISTORY: Kansas dairy farmers supported the building of the current facility in 1976 by donating heifers to the university herd. Today, they're pledging $500,000 to the new construction and working to find more funding to meet the full amount.
K-State's research into dairy heat stress and reproduction has changed the industry in the state and around the world, Brouk says. "We've got the cows, we just need a facility that facilitates the opportunity for K-state to continue to be a leader," he adds.
Kansas dairy producers agree, and they're hoping Kansas legislators and the dairy industry can come together to raise a new dairy for the future.
Learn more:
Subscribe to receive top agriculture news
Be informed daily with these free e-newsletters
You May Also Like
---