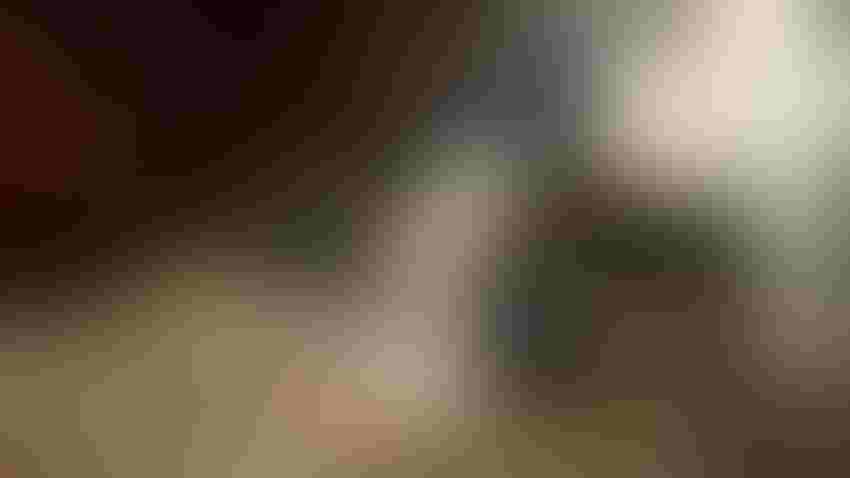 KEEP DRY COWS COOL: Heat stress in the dry period affects not only the cow, but also the lifetime production of her calves.
Joe McDonald/GETTY IMAGES
by Heather Schlesser
Heat stress occurs when an animal needs to expend more energy than normal to cool itself. Wisconsin is humid with temperatures that vary dramatically from winter to summer. This begs the question, "Is heat stress an issue for Wisconsin dairy cattle?"
The answer is a resounding "yes." Data shows that Wisconsin sees about 50 days per year when heat stress is possible, and Wisconsin cattle are at risk of heat stress for 12 to 13 hours per day from June to August — making heat stress an important issue.
Traditionally, research and heat stress mitigation techniques have focused on lactating cows. This is because if a lactating cow suffers from heat stress, there is an immediate drop in feed intake and milk yield. However, heat stress does not discriminate and will impact cattle of all ages and sexes.
Less milk
Recent research has focused on the effect of heat stress on dry cows. During the dry period, two main processes are happening in the mammary gland, ultimately determining the cow's ability to produce milk in the next lactation.
First, the cells in the mammary gland undergo cell death, or involution. This process begins as soon as you dry off the cow and removes cells that are worn out after months of milk production. The second process is redevelopment and occurs as the cow approaches parturition. During this process, the mammary gland starts remodeling and proliferating new cells.
Heat stress during this period will derail these processes, reducing milk production during the next lactation.
Research has shown that cows exposed to heat stress during the dry period produce 11 pounds per day less milk during the entire lactation. This is because cows under heat stress during the dry period have fewer milk-producing cells and secretory units, and more connective tissue. This results in a mammary gland with less capacity for milk production and storage.
Mammary gland restructuring is not the only thing happening during the dry period. Fetal growth is occurring at an exponential rate during this time. It is well known that unfavorable intrauterine conditions can have long-term consequences on growth, health and future performance. Cows are no exception. Heat stress during the dry period can lead to intrauterine conditions that result in daughters with reduced growth and decreased survival rates, and that will produce less milk in their first lactation.
Short-term effects of in-utero heat stress include:
reduction in gestation length by four to five days on average

decreased birth weight of 10% to 12% on average, or about 5 pounds lighter

decreased weaning weight of 12 pounds on average

decrease in average daily gain
These differences in growth can remain for up to one year of age. Research shows that calves from mothers that have experienced heat stress are shorter in stature, have reduced body length and chest girth, and have smaller head circumference.
Reduced heifer survival rate
Long-term effects of in-utero heat stress exposure include a reduced survival rate to first calving, with 11% fewer of these heifers surviving to calving. Those animals that make it into the lactating herd have five months less productive life than those without heat stress in-utero.
Those animals that do survive to the first lactation produce 4.9 pounds per day less milk for the first 35 weeks in milk. Those that make it to the second lactation produce 5.07 pounds per day less milk for the first 35 weeks in milk. Third-lactation animals produce 14.33 pounds per day less milk for the first 35 weeks in milk.
Fat and protein yields are also reduced. In-utero heat stress results in increased rearing costs, decreased productive life of affected calves, and decreased milk production in these animals, resulting in a $59 million loss.
Dairy cattle at each stage of life and lactation have the potential to suffer negative consequences if exposed to heat stress. With the long-term consequences to your herd, managing heat stress in your dry cows is critical. Heat stress in the dry period affects not only the cow herself, but also the lifetime production of her calves.
Schlesser is the University of Wisconsin Extension dairy agent in Marathon County.
Subscribe to receive top agriculture news
Be informed daily with these free e-newsletters
You May Also Like
---