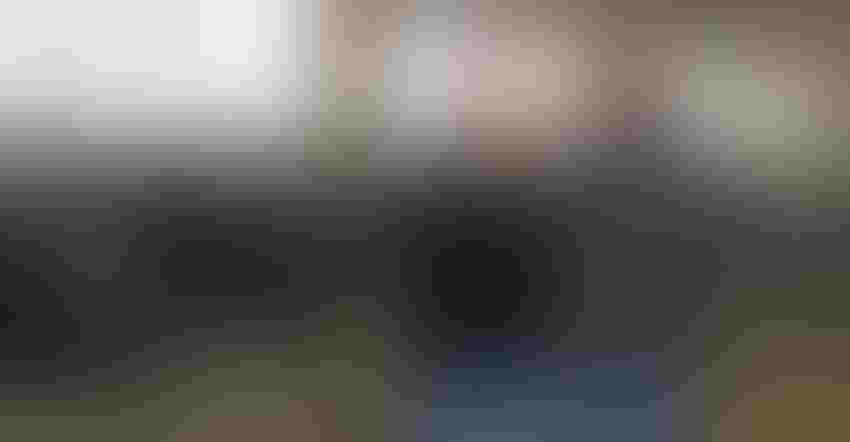 ADDED VALUE: Maartje Murphy (left) uses milk from her family's dairy to make Duchessa Gelato. After attending a gelato-making class, she and mother Conny van Bedaf (right) came up with a plan to begin creating gelato at their farm.
Photos by Sarah McNaughton
The van Bedaf family have always been dairy farmers. They relocated to Alberta, Canada, from the Netherlands in 2001 in search of a better life. Just seven years later, the family found their final home in Carrington, N.D.
"We wanted to have an area with a good school system for the kids, big enough to offer different programming and lots of land," Conny van Bedaf says about how her family chose this community to relocate. They came to Carrington with 100 cows, and now run 1,500 animals on their dairy operation.
Focused on cow health
Aside from prioritizing cattle health, the van Bedaf dairy focuses on future endeavors and new opportunities. Pride in the operation comes from a focus on cow health, which has translated into high milk quality over the years. "We've been awarded for excellent milk quality over the years, in the U.S., Canada, and in the Netherlands. Milk quality comes by itself when your cows are happy and healthy," she says.
"All of our cattle are born and raised on our farm. That is a very important aspect for us to continue," van Bedaf says. Cows are milked three times a day and spend the rest of the time in freestall pens. Here, their health is closely monitored with CowManager sensors.
The sensors are an ear tag that recognizes and tracks the cow's habits, such as eating and sleeping, and can alert the family to changed habits.
"This way we track their activity and also can notice when they're sick if their habits are off," van Bedaf says. These sensors allow dairy management to separate and treat cows before they're showing serious symptoms of sickness. They also assist in the farm's breeding program. "We don't use any hormones on our cows; they are all bred in natural heat."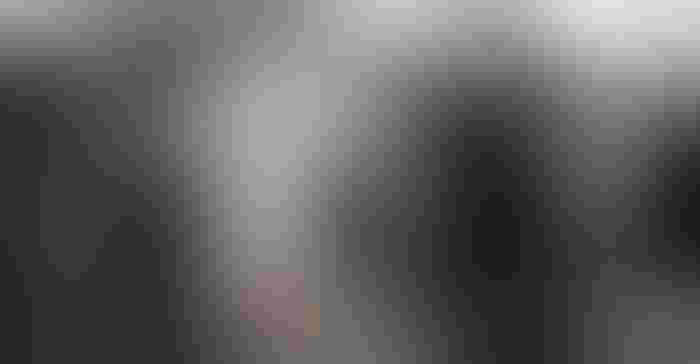 A walk through the barns shows how the van Bedafs maintain high milk quality and production. Cows are well-fed, and relax on recycled sand bedding in pens, which are cleaned while cows are in the parlor. "We don't milk cows ourselves anymore, we have employees that help us with that. My husband walks the pens every day and prepares feed, and I take care of the finances and books," she says.
The van Bedafs have three children who grew up on the dairy. Sons Piet and Dries who work on the farm, and daughter Maartje Murphy, who stays involved in the dairy through her company, Duchessa Gelato.
Back to her roots
Murphy attended nursing school at the University of North Dakota, and formerly worked as an emergency room nurse at a hospital in Fargo, N.D. For Murphy, gelato reminds her of home traditions in the Netherlands. "I always track it back to the Netherlands. There's lots of gelato shops there, and when we go visit family, the shops are a fun environment and brings smiles to people's faces," she says.
When Murphy was still attending nursing school, her mother found a weeklong immersion course in Chicago on gelato making. After attending that course together, they came up with a plan to begin creating gelato right on their own farm. "We just thought we have the main ingredient right here on the farm. Let's use our own milk and start an on-farm creamery," Murphy says.
What is the difference between ice cream and gelato? "Milk is the main ingredient in gelato, and cream is the main ingredient in ice cream," Murphy explains. Gelato is about half of the butter fat of ice cream, and we have specialty machines specifically for gelato that turn slower and warmer."
Duchessa Gelato started in the van Bedafs' garage, and was sold at farmers markets and weddings with an Italian gelato cart. After they had their name out in surrounding communities, Murphy began monthly deliveries around the state.
"Every month we have eight to 10 different flavors that can be ordered from our website, and now we're up to nine delivery rotations in North Dakota," Murphy says. Those flavors rotate each month, and range from classic favorites like pure hazelnut to the Midwest-inspired strawberry-rhubarb sorbetto. They have partnered with other local businesses, such as Drekker Brewing, and many of the region's honey producers through flavor creations.
Her business has expanded beyond gelato to include creating a classically Dutch cheese, Gouda. "Duchessa is now going to be a trade name underneath the new name, Cows and Co. Creamery," Murphy says. She and her husband purchased a farmstead 3 miles away from the main dairy and have big plans for the property.
"Our gelato equipment is already moved, and we will have our Gouda cheese and curds available there. It has a commercial kitchen, a small café area, and we'll have a farm store there," Murphy says. "People can come from all over and see how we make the gelato, see the dairy and the cows, and close the gap between the producer and the consumer."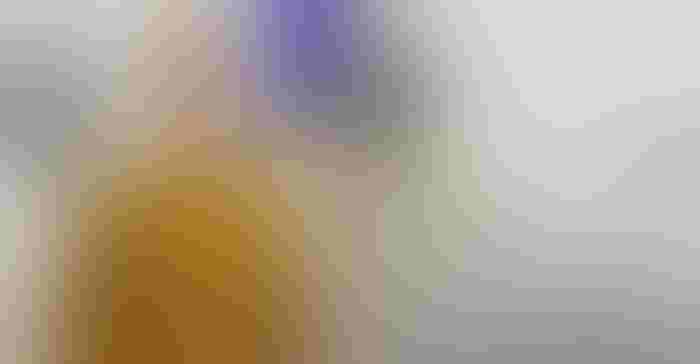 They are in the process of converting an existing pole barn into their new company headquarters. "We're planning on a few soft openings this fall, maybe something bigger around Christmas, and then a big grand opening for the creamery. We were hoping for this year but there were some equipment delays, and that's allowed me to just relax and let us take our time on planning and decorating," she says.
30 under 30
All of Murphy and her family's hard work hasn't gone unnoticed. Not only do they receive what they say is "exceptional support" from their home community, but also Murphy was nominated for the Forbes' 30 under 30 class of 2021. Murphy says she was shocked to find out that she won a spot on the coveted list. "It was a huge honor and very unexpected, my mom and I, my husband and my family, we've all worked very hard over the past two years to get where we are. It was great to receive that honor and be recognized by such a big company in New York," Murphy says.
While many people on this list are from larger states and cities, Murphy says she's happy to get North Dakota on the list while representing animal agriculture. "A lot of people on the list were doing vegan ice cream and plant-based food companies. It's fun to get this idea on there with such a rich culture and an animal product."
Through all of their business ventures, relocation and success, the family works to educate the public about the dairy industry. Every other year, they host LegenDairy on their farm, where the public can go through the barns, see the cows being milked and learn about dairy production. The event is supported through other local businesses, NDSU Extension and the North Dakota Livestock Alliance.
Subscribe to receive top agriculture news
Be informed daily with these free e-newsletters
You May Also Like
---