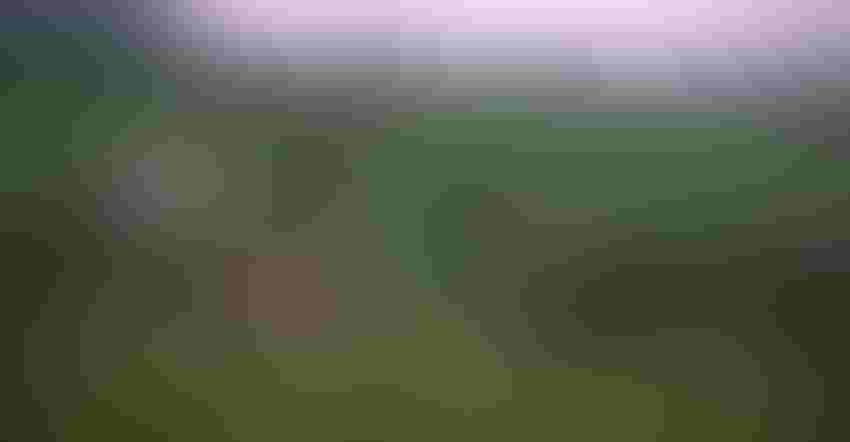 MANAGING PASTURES: There are many things a pasture-managed dairy must consider to ensure cows are performing to the best of their ability. A workshop April 19 in Quarryville, Pa., will cover key elements to include in a grazing plan.
Bohemian Nomad Picturemakers/Getty Images
Are your cows on pasture performing to the best of their abilities? If you are interested in improving your pasture management to increase performance, an upcoming workshop is for you.
"How to Effectively Manage Pasture to Improve Dairy Herd Performance" will cover key elements to include in a grazing plan, determining dry matter intake from pasture, steps to improve pasture quality, weed management, supplementing grazing cows, body condition scoring, paddock sizing, and how to use satellite imaging to determine pasture availability.
The on-farm workshop will be held April 19 at the David Stoltzfus dairy farm, 981 N. Little Britain Road, Quarryville, Pa.
The workshop costs $5 to attend. Visit bit.ly/3iPNaTU for more information and to register.
Maryland offers matching value-added grants
The Maryland Agricultural and Resource-Based Industry Development Corp. (MARBIDCO) has announced a grant funding opportunity to encourage the state's farmers to engage in value-added activities and pursue financial support from USDA's Value-Added Producer Grants Program.
The value-added producer grants program is a highly competitive nationwide grants program with about $19.75 million available for distribution this year. These grants can be used for planning — up to $75,000 — or working capital expenses — up to $250,000 — in accordance with USDA regulations.
Eligible purposes include feasibility studies or business plans, working capital for producing and marketing value-added agricultural products, and for farm-based renewable energy projects.
Cost-share for split-N applications
The longer the period between nitrogen application and crop uptake, the higher the vulnerability is for loss. Split applications of nitrogen can positively affect nitrogen-use efficiencies and reduce nitrogen losses.
Many times, farmers are not willing or able to adopt new practices because of financial barriers. A new cost-share program funded through the National Fish & Wildlife Foundation's Chesapeake Bay Stewardship Program will help offset out-of-pocket costs and demonstrate that the adoption of 4R practices is not only good for environmental sustainability, but also for farm profitability.
Participants will receive a $15-per-acre reimbursement incentive for split application of nitrogen (must be an additional split vs. current practice).
This is exclusively for corn acres — minimum 40 acres, maximum 400 acres. Participants also should be willing to optimize split applications of nitrogen based on site-specific conditions and yield goals; provide a comparison check strip where all N is applied up front; share production information and yield data; and current regulatory compliance on enrolled acres.
Funding is available on a first-come, first-served basis for up to 25,000 acres in the Chesapeake Bay Watershed. The deadline for enrollment is April 10.
Call Eric Rosenbaum at 484-788-7263 with questions or to enroll.
Programs for retirement planning
Finding the money to set aside for retirement can be difficult, especially if you are a self-employed farmer.
The first step to funding your retirement is to develop a personal spending plan that ensures you are providing for your present needs in addition to setting enough money aside to ensure financial security in retirement.
"Retirement for Farmers: Zero-Based Spending Plans" introduces zero-based budgeting as an easy and useful tool to accomplish these objectives. The program will be held online via Zoom from 10 to 11 a.m. April 13. Register at bit.ly/38ec9yd.
Determining the retirement benefits you will receive through Social Security can be confusing. This is especially true for farmers who may or may not qualify for benefits because of the way they report their taxable income.
Early planning is critical to ensure your retirement will be supplemented with the long-term benefits that Social Security provides. "Retirement for Farmers: Social Security Planning" provides an overview of the benefits Social Security provides, as well as the unique considerations that farmers must be aware of to qualify for these benefits.
The program will be from 10 to 11 a.m. May 4 on Zoom. Register at bit.ly/3LtAxdy.
Subscribe to receive top agriculture news
Be informed daily with these free e-newsletters
You May Also Like
---