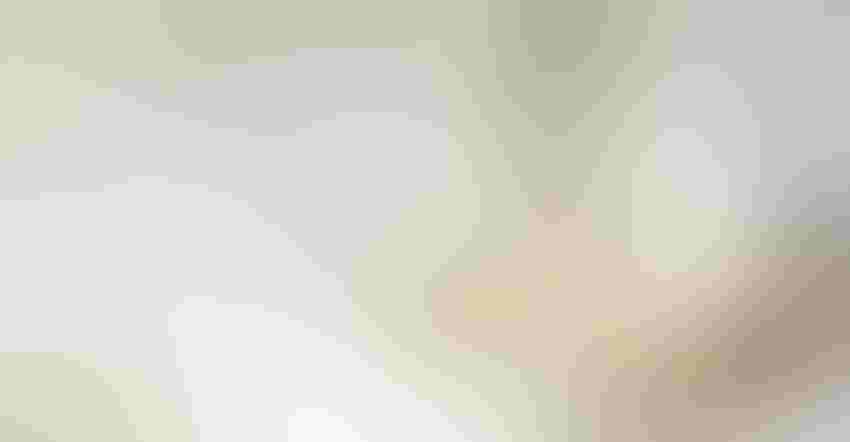 MILK PRICE CHANGES: The American Dairy Coalition is the latest dairy group to put forward proposals for sweeping changes to the way milk is priced and marketed in the U.S.
Jack Andersen/Getty Images
A few weeks after Edge Dairy Farmer Cooperative released its priorities for the 2023 Farm Bill, another dairy group has put forward its own proposals for dairy price reform.
The American Dairy Coalition, which describes itself as a farmer-led industry organization focused on policy, has released its set of federal milk pricing priorities after a series of in-person and virtual meetings with farmers.
"One thing about the ADC, we are totally farmer driven, and it was important for us to make sure what the farmers were thinking on the ground, that we took information from them," says Laurie Fischer, founder and CEO of ADC.
The group's wish list includes:
a hearing to examine the current Class I mover, which was changed in the 2018 Farm Bill and was blamed, in part, for causing much of the negative producer price differentials (PPDs) dairy producers saw in their milk checks in 2020 and 2021

allowing producers to individually vote after Federal Milk Marketing Order hearings instead of cooperatives bloc voting for members

to tie any make-allowance change (processors cost to convert milk into a finished dairy product) to a possible Class I mover change

a system of more frequent dairy component pricing, as well as regular reporting of farm-level cost of production

adjusting the Dairy Forward Pricing Program so farmers can protect their actual mailbox milk price in a longer-term forward-pricing agreement

giving farms the ability to retain ownership of its earned and achieved carbon assets, even if the information is shared with milk buyers
"Dairy farmers must be able to control their own destinies and navigate their futures as essential food producers that are closest to nature and are at the genesis point of food production," the coalition's press release says. "Those milk buyers asking for and acquiring proprietary on-farm carbon-tracking data should have to disclose how it will be used and valued, and farmers should have a mode of recourse if this proprietary information is used against them in milk contract renewal processes."
Fischer says the coalition hopes to find common ground with other organizations on its proposals as 2023 Farm Bill negotiations ramp up. She says she plans on sharing the coalition's proposals with USDA officials in the next month to gauge feedback from government officials.
"At this point, we are going to work with USDA and continue to put out what the grassroots farmers are thinking," she says. "And of course, we realize that whatever we want to do, it will have to work for processors."
Finding consensus
Tom Vilsack, secretary of agriculture, has said in numerous interviews that the only way USDA would consider any sort of Federal Milk Marketing Board hearing or other changes to federal dairy policy is when the dairy industry reached consensus on what it wants to see changed.
The industry has many different layers and needs from coast to coast. Pennsylvania and New York dairy producers may not have the same needs or concerns as producers in Wisconsin or California.
But the past year has seen more momentum toward making changes than in the past. Maybe it was the impact of COVID-19 on the dairy markets, or maybe it's the fact that dairy farmers — by and large — are in better financial shape these days, but the mood to make long-lasting changes to the federal dairy pricing system is there.
"This system has not had a serious reexamination in more than two decades. Milk itself isn't what it was two decades ago," says Alan Bjerga, senior vice president of communications for the National Milk Producers Federation.
"Our key word is modernization. The Federal Milk Marketing Order has been functioning within dairy for more than 80 years, and for the most part it has led progress in this industry. But two decades is a long time ago without examination," he adds.
But the process won't be simple. NMPF, which represents the nation's dairy cooperatives, has held 43 meetings thus far this year on what changes could be made to federal pricing, Bjerga says, all with the goal of reaching a consensus on proposals by the end of the year that could be presented to lawmakers handling the upcoming farm bill.
He says that discussions between the federation and other dairy groups have been productive and respectful thus far, and if that continues, consensus should be achievable.
Fischer says that, ultimately, much will depend on the outcome of this fall's midterm elections.
"Then they will know who the chairs of the ag committees will be," Fischer says. "Even though they are largely bipartisan, we think it will make a difference who is on and leading those committees, and they will be instrumental in moving the farm bill forward."
Subscribe to receive top agriculture news
Be informed daily with these free e-newsletters
You May Also Like
---