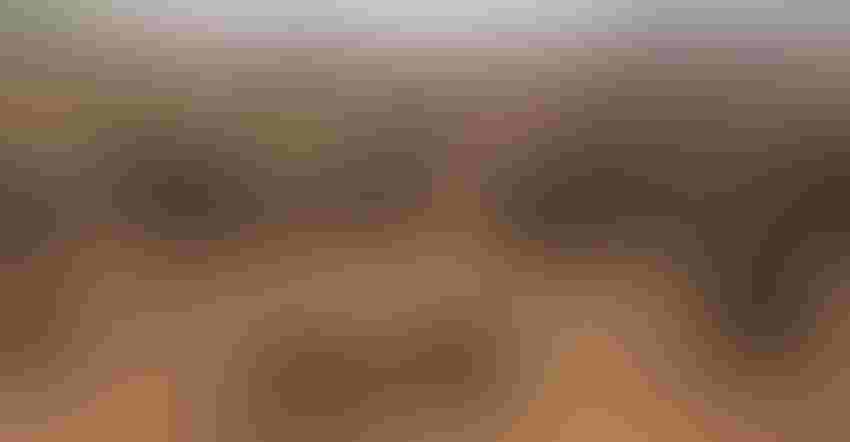 CONSOLIDATION: The four largest meat packers control more than 80% of the beef market, and producers' share of the price of beef has dropped while consumer prices have risen.
BeyondImages/Getty Images
The dominance of four meatpacking companies when it comes to cattle pricing has divided the beef industry for decades, but a sea change in producer sentiment over the past 10 years has created momentum for significant reforms.
A decade after the federal Grain Inspectors, Packers and Stockyards Administration was forced to dramatically water down the 2010 GIPSA Rule because of a flood of negative comments, wider disparities between boxed-beef and live-cattle prices in recent years have prompted some in the industry to reconsider their opinions.
Industry experts say the fallout from two events — a 2019 packing plant fire in Holcomb, Kan., and supply disruptions from the COVID-19 pandemic — convinced many who had resisted talk of antitrust actions against meat packers Tyson Foods, JBS, Cargill and National Beef that some reforms to the beef pricing structure may be needed.
"I would say more people are interested in cattle processes," says Scott Brown, a University of Missouri livestock economist. "A lack of profitability the last few years has cattlemen, or a portion of cattlemen, going, 'Wait a minute, we're seeing record prices for consumers, yet we can't seem to make a reasonable return. Somebody in between is doing well.'
"I think they see those large margins while their own business is having trouble making a profit, and they're looking at who to blame, and that's where the processors are front and center," he adds.
Gamut of reforms
The shifting sentiment is helping to fuel a flurry of legal, administrative and congressional efforts to address the pricing disparity.
A class-action lawsuit alleges the big four meat packers conspired to suppress the price of fed cattle and increase the price of beef. JBS announced in February that it had agreed to pay plaintiffs $52.5 million as part of a partial settlement.
At the National Cattlemen's Beef Association's urging, the USDA's Packers and Stockyards Division has been investigating whether there was evidence of price manipulation, collusion or restrictions of competition by meat packers amid the supply disruptions in late 2019 and 2020.
USDA in 2021 began work on three proposed rules to support enforcement of the century-old Packers and Stockyards Act (PSA), which was originally designed to protect poultry, hog and cattle producers and address market concentration.
A bipartisan group of lawmakers led by U.S. Sen. Chuck Grassley, R-Iowa, has proposed the Cattle Price Discovery and Transparency Act, which would set minimum levels of cash-market purchases for packing companies and limit their ability to use alternative marketing formulas to set prices in advance. The bill was approved by the Senate Agriculture Committee in June and was headed to the floor.
"Things are worse for producers as a result of a lack of enforcement of competition laws that are on the books, so there's more momentum" for reforms, says Roger McEowen, an agricultural law professor at Washburn University in Topeka, Kan. "I think this is one issue where there's a decent level of bipartisan agreement in Congress, in an era when there is little bipartisan agreement."
Industry divided
Processor price fixing has been alleged in virtually all the proteins, including broiler chickens, turkeys, seafood and pork, but the issue has been perhaps the most contentious in beef, where three national organizations espousing different perspectives have been sniping at each other since the early 2000s.
While the National Cattlemen's Beef Association has defended meat packers, two other groups — the Ranchers-Cattlemen Action Legal Fund, United Stockgrowers of America (R-CALF USA) and the U.S. Cattlemen's Association — have sought more fairness and transparency in pricing.
Their battles reached a boiling point in 2010, when USDA proposed several PSA provisions — collectively known as the GIPSA Rule — that Congress mandated in the 2008 Farm Bill. The rule would have broadened the PSA's scope to penalize "unfair, unjustly discriminatory or deceptive practices," even if they didn't harm competition or cause competitive injury, prerequisites for winning PSA cases.
The National Pork Producers Council led a wide swath of livestock organizations in opposing the rule, generating more than 16,000 comments from pork producers against it. There were more than 60,000 comments overall, many of them negative.
An Informa Economics study found that the 2010 GIPSA Rule would have cost the U.S. pork industry more than $420 million annually — more than $4 per hog — with most of the costs related to lawsuits brought under the "no competitive injury" provision. Two subsequent administrations have scuttled the rule and started over.
Courts have thus far applied the "no competitive injury" concept in antitrust law in turning back producers' legal challenges against packers, McEowen says.
"The courts have interpreted the Packers and Stockyards Act in a way that Congress never intended," says McEowen, who also teaches at Kansas State University and hosts a nationally syndicated radio show. "They treat it as antitrust law. … It was designed to have greater enforcement power than any antitrust law at the time. The Sherman and Clayton acts were already in place."
Reforms gain steam
The four largest meatpacking companies control over 80% of the beef market and, from 2016-21, farmers' share of the price of beef dropped by more than a quarter — from 51.5% to 37.3% — while the price of beef has risen, according to a White House fact sheet.
The push for congressional action began to gain steam in late 2019, when the Holcomb fire "stressed an already sensitive balance between processing capacity and a growing fed cattle supply," the American Farm Bureau Federation noted in a report.
With about 5% of the nation's processing capacity affected, boxed-beef values rose from $216.04 per cwt the week of the fire to $239.87 per cwt two weeks later, while the fed and feeder cattle markets went in the opposite direction.
The disparity worsened during the COVID-19 pandemic, as a jolt in consumer demand came as processing plant closures stifled production — and demand for live cattle, AFBF observed. Early in the pandemic, the live-to-cutout spread nearly quadrupled, increasing from $481 to $1,839 per 1,000 pounds of steer.
While fed cattle slaughter has settled around 95% of capacity, state cattlemen's associations are telling cow-calf operators that changes are likely coming. For instance, the California Cattlemen's Association is "trying to stay up with the price back to the rancher" and is involved in discussions on improving market transparency, president Tony Toso told producers earlier this year.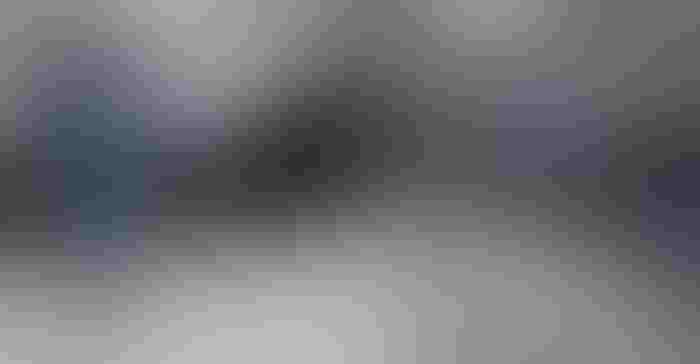 Improving price discovery "may be good," Missouri's Brown says, but it won't necessarily equate to higher prices for ranchers. And if the big four were broken up, it would destroy "economies of scale" that benefit the industry, he cautions.
However, the Grassley bill "is the only approach left" to help ranchers, McEowen says.
"Farmers face an intensely anticompetitive market," he says. "They're buying from highly concentrated markets for inputs, and they're selling into highly concentrated markets. It's worse now than in 2010, and the Department of Justice simply allows consolidations to continue to go through and the situation worsens. [Producers] are in the middle, and they're getting squeezed."
Subscribe to receive top agriculture news
Be informed daily with these free e-newsletters
You May Also Like
---