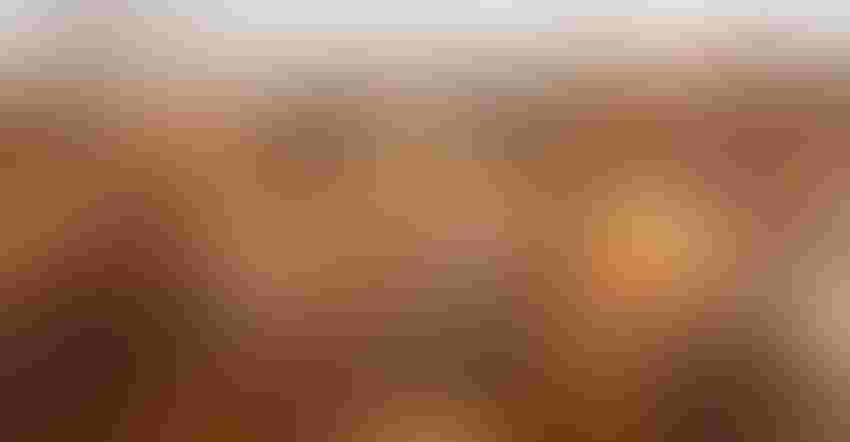 Large-herd dairy operations in southwest Kansas and the panhandle region of Oklahoma and Texas will soon have another home for the milk they produce. Hilmar Cheese Company of California will soon break ground on a facility in Dodge City, Kansas, bolstering the region's economic development efforts.
Todd Fitchette
A successful California cheese company continues its eastward expansion. Hilmar Cheese Company intends to open a new facility in Dodge City, Kan., in 2024 with construction slated to begin sometime this year.
The move was hailed by the Western Kansas Rural Economic Development Alliance, a coalition of 55 western Kansas counties working to attract new business development to the region. For Hilmar Cheese, the move gives the California-based company a second location in the Plains. Hilmar Cheese opened a facility in Dalhart, Texas in 2007.
"This is a pivotal point for us," said WKREDA Spokesperson Nikki Pfannenstiel. "We've been on the cusp of having just enough cows for another major milk processor."
Western Kansas is well-positioned to attract new dairy processors because of its growing dairy shed, and California continues to be a state that groups like WKREDA visits during the World Ag Expo each February to sell its abundance of irrigated farmland and low operating costs. Where there were once no large-herd dairy operations in the region, Pfannenstiel says there are now 22 such facilities.
Growing dairy herd
Kansas bills itself as the leading state for wheat, sorghum grain and sorghum silage production.
The state's growing dairy herd is another reason why milk processors have moved in or are expanding in the region. Pfannenstiel says there are about 180,000 dairy cows in the area, a realization that was not lost on Hilmar Cheese officials when looking east.
According to Hilmar Cheese Spokesperson Denise Skidmore, the 2007 move to northwest Texas was based on that region's growing dairy herd and a positive business climate by Texas state officials. The existence of large-herd dairy operations in the Texas Panhandle region gave Hilmar the access to the milk it needed for cheese production.
"Dodge City and Kansas values align closely with Hilmar Cheese Company values," Skidmore added.
Skidmore said the decision to expand in Dodge City gives the large milk processor access to a supportive community with skilled labor and excellent transportation network access to reach expanding markets across the U.S. Nearly 250 full time jobs are expected to be created at the facility once it's complete. Being centrally located in the U.S. will ensure quicker access to East Coast markets with their cheese and whey products.
Hilmar produces cheese and whey at its flagship plant in Hilmar, Calif., and in Dalhart, Tex. Both locations produce 40-pound, and 640-pound blocks of natural style cheeses such as Cheddar, Monterey Jack, Pepper Jack, Colby, and Colby Jack. They also produce various concentrations of whey protein.
Water efficiency
The new Dodge City facility will make efficient use of its water supply by adding water polishers to capture almost 100% of the water that was originally part of the milk. This water will be recycled and reused in the facility. Wash water will be conveyed to the Dodge City treatment plant for further processing.
According to the company's annual report, the incoming raw milk stream is 87% water. From that they create cheese, whey, and lactose products. The remaining water is then reclaimed for biogas generation, used to water landscape, irrigate crops, and is recycled to wash facilities and equipment.
"Hilmar Cheese Company is proud to be part of the U.S. Dairy Stewardship Commitment," Skidmore said. "Companies that voluntarily adopt the U.S. Dairy Stewardship Commitment agree to follow a rigorous set of standards that demonstrate positive impact and contribute to U.S. dairy's ability to track, aggregate and report on progress. We report our progress in the following areas: environment, employees, animal care, food safety/traceability and community contributions."
The Hilmar Cheese Sustainability Report is available online.
The new Hilmar Cheese facility won't be the only milk manufacturer in the region, according to WKREDA officials. Dairy Farmers of America has a milk powder plant in Garden City, Kan., and Kansas Dairy Ingredients produces concentrated milk products in Hugoton, Kan.
Hilmar Cheese Co. was formed in 1984 by 12 central California dairy producers seeking to maximize the value of the high-fat milk produced by their Jersey cows. By 1996 Hilmar Cheese was the largest single-site cheese processor in the world.
Subscribe to receive top agriculture news
Be informed daily with these free e-newsletters
You May Also Like
---