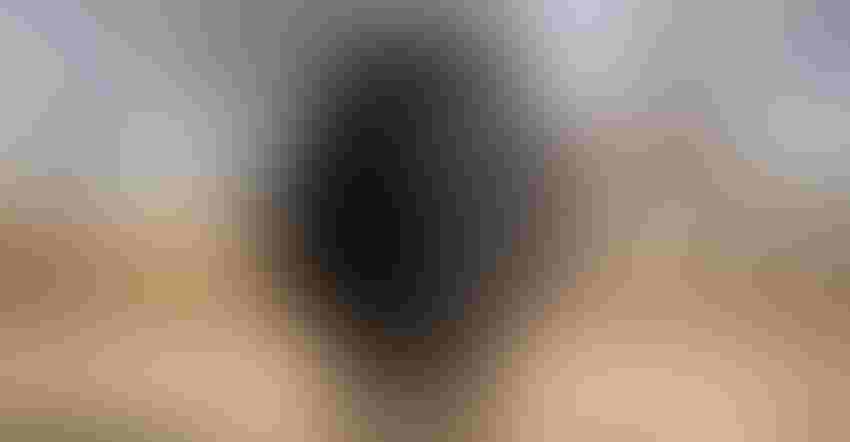 BRED COW: Working to improve your herd's conception rate? Avoiding stress, managing nutrition and detecting heat can help.
Sierra Day
Typically, the primary role of a beef cow or heifer is to reproduce. Thus, conception, or pregnancy, rate matters to produce the most calves as possible each year. Does your herd's conception rate fall above or below the national average?
First, let's define conception rate.
The term itself can be controversial, depending on who you speak to and in what context, says Matt Dean, University of Illinois assistant professor of animal science. Typically, conception rate is defined as the percent of females in the herd bred on the first try of artificial insemination  or natural service.
What's a good conception rate?
On average, an ideal conception rate ranges from 65% to 70%, he says. Plus, breeding females at 55 to 80 days post-calving will ensure cows are consistently doing their job annually.
Get them bred
Whether your herd's conception ranks below, at or above the average rate, there's always room for improvement. But where do you start? Dean shares how producers can advance conception within their herds, whether they use AI or a bull:
1. Detect heat. If you use AI, you may breed based on timed AI, or a protocol from companies such as Select Sires or ABS Global. This strategy may cause lower conception rates. Why? Because you're using a generalized breeding schedule that may or may not correctly line up with females' actual heat cycles. Instead, practice forms of heat detection: physically check cows at least twice a day for signs of heat, use heat detection patches, or use a behavior monitoring software. Increasing heat detection will allow you to see females in standing heat and determine when each individual animal needs to be bred.
2. Prioritize nutrition. Feed cows a balanced diet of forage, mineral, energy and protein to achieve an ideal body condition score of 6. But feeding a wholesome ration doesn't start post-calving. Instead, make sure cows have adequate nutrition during their last trimester of the previous pregnancy. Proper nutrition will help the uterus heal relatively quickly, and cows will be able to return to estrus as soon as possible, typically 55 to 60 days post-calving.
3. Minimize stress. Avoid situations such as transport and heat stress when you can, but not just at breeding time. You should also reduce stress on females at two weeks prior to breeding and seven weeks after breeding. Keeping stress at a minimum during this time is important because it's common for cows or heifers to lose the embryo early in pregnancy.
4. Manage health. Consult with your local veterinarian to stay up to date on your herd vaccination program. And if you're breeding females through natural service, make sure your bull is ready to go to work. If your bull has encountered an infection prior to the breeding season, he could go through a timeframe of infertile semen. So, give him time to heal, and have a veterinarian perform a breeding soundness exam on your bull to check sperm quality and production.
Subscribe to receive top agriculture news
Be informed daily with these free e-newsletters
You May Also Like
---