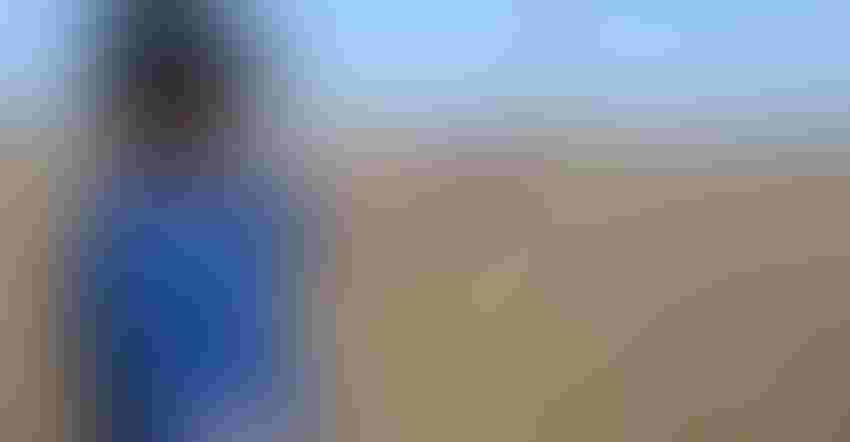 IMPACTED: This soybean plant has half as many nodes and half as many pods as other plants growing in the rest of the field. Agronomist Steve Gauck found this plant growing near a volunteer cornstalk.
Photos by Tom J. Bechman
When volunteer corn is plentiful in your soybean fields, you know you should take it out with herbicides. What if there are volunteer corn plants just here and there? Should you still eliminate them, even if it means spending a few more dollars per acre?
"My bias is to take them out," says Steve Gauck, a regional agronomy manager for Beck's, based near Greensburg, Ind. Beck's sponsors Soybean Watch '22. "The field doesn't look as clean with volunteer corn sticking up here and there.
"More importantly, nothing good will happen if you leave them in the field. Volunteer corn plants will compete with soybean plants for sunlight, water and nutrients. It may not seem like a big deal if it's just a stalk here and there, but especially if there are some larger clumps where a whole ear was left behind and germinated, you're going to influence a decent number of soybean plants.
"Besides, volunteer corn can also attract and harbor insects. And if stalks produce ears, then you've got corn kernels in your load of soybeans."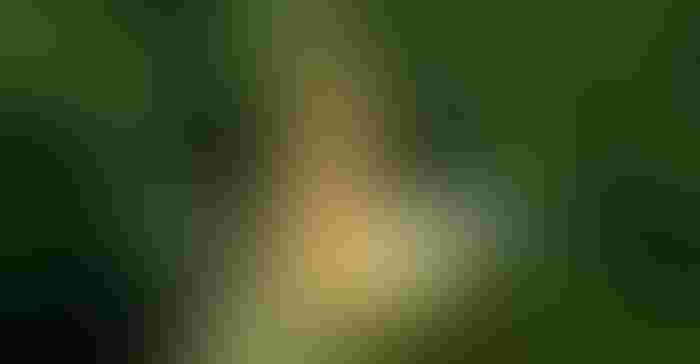 Affects growth patterns
How much competition can volunteer corn create for soybeans? The grower for the Soybean Watch '22 field faced the dilemma outlined here — scattered corn plants here and there. He decided not to spend the extra bucks to add a chemical that would kill them.
Just before harvest, Gauck sought out soybean plants growing near volunteer corn plants. "It wasn't hard to find examples of plants that were spindly, growing taller to try to outcompete the corn plant for sunlight," Gauck says. "When that happens, the soybean plant typically has fewer nodes per plant, often significantly fewer nodes. The distance between nodes is greater.
"That's not what you want. You want nodes closer together with as many pods per node as possible. When you reduce the number of nodes per plant, those plants will contribute significantly less to final yield."
About the Author(s)
Subscribe to receive top agriculture news
Be informed daily with these free e-newsletters
You May Also Like
---