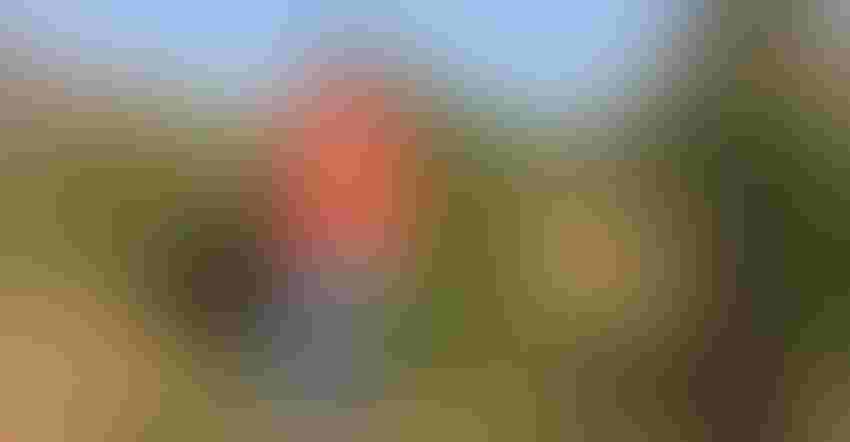 TREE-REX: Rex Miller, owner of Miller Tree Farm near Rio, Wis., wears his "Tree-Rex" T-shirt while checking on Christmas trees.
Photos by Fran O'Leary
When Rex Miller was a kid growing up on the family farm near Rio in Columbia County, Wis., he never imagined that he would someday be running the farm full time.
"It was a mink farm when my dad ran the farm," Miller says. "We raised a lot of mink. We pelted 4,000 minks a year."
After graduating from high school, Miller decided to attend the University of Wisconsin-Stevens Point. He graduated in 1979 with a bachelor's degree in soil conservation and worked for the Columbia County Land Conservation Department for 10 years.
From furs to firs
"My dad died unexpectedly in 1980, and the last thing I wanted to do was raise mink," Miller says. So, he decided to start growing Christmas trees, and 30 years ago, he started selling the trees during the holidays while he sold real estate full time.
"I like to tell people that I went from raising furs to raising firs," he says, laughing.
Miller raises 22 acres of Christmas trees on his 38-acre farm. He grows Fraser firs, balsam firs, Scotch pine, white firs, Korean firs and red pine.
"Most of my trees are Fraser firs and balsam firs, but we are one of a few Christmas tree farms that still grow Scotch pines," he says. "Years ago, everyone wanted Scotch pines — they have long needles, and they were very popular trees. But today, they like the short-needled trees, and most want Fraser firs and balsam firs."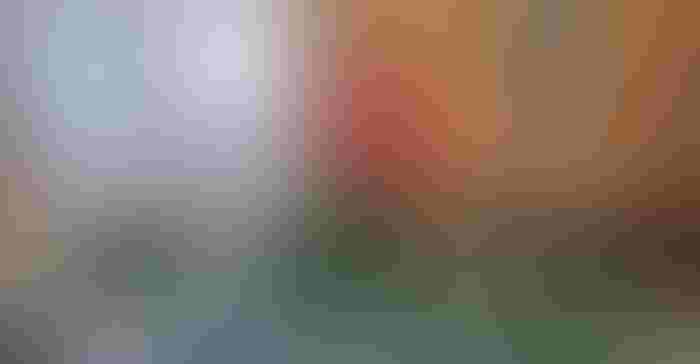 Miller sells about 1,500 Christmas trees starting the weekend before Thanksgiving and continuing through Christmas Eve day. About 1,000 of the trees are harvested from his farm. Customers are welcome to cut their own tree or select a pre-cut tree.
"I buy 500 trees from a tree farm near Dalton," he says. "And I get a trailer full of big balsams from a farm up north that include trees up to 14 feet tall. Most of the trees on my farm are 7 to 8 feet or shorter."
Whether customers cut their own tree or select a pre-cut tree, the price is the same — $8 per foot. In addition to selling trees, Miller also sells evergreen wreaths, swags and roping. Miller says he sells 1,000 wreaths and swags, which are handmade with greens by three seasonal employees, and about 1,000 feet of evergreen roping, which he makes.
"We use Fraser firs from an old tree farm up north that closed down years ago," he explains. "I buy the overgrowth of trees that had the tops of the trees cut down and the bottom part of the trees regrew."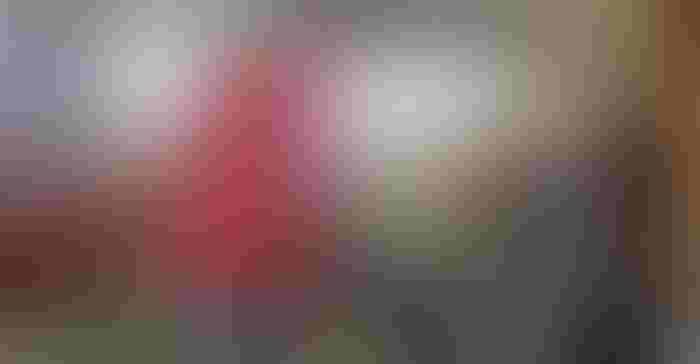 Miller and his "elves" start making the wreaths and swags in the tree farm gift shop the first week of November.
"They smell great and they really last," Miller says.
Wreaths fill the gift shop inside and outside from Nov. 18 through Christmas.
"About 60% of our customers who get a tree also buy a wreath or swag," he says. Wreaths and swags range from $15 for the smallest ones up to $100 for an 8-foot wreath.
'Ho, ho, ho'
Miller loves Christmas and gives customers the full Christmas experience if they choose to visit his farm Thanksgiving weekend or the two following weekends. Visitors can ride in horse-drawn wagons from Treinen Farm at Lodi, Wis., to cut down their Christmas tree. Santa will be at the farm to greet visitors each weekend. Guests will be treated to fresh apple cider made from apples grown at Miller Farm. And if you want the full Christmas treatment, Miller says visitors can even roast chestnuts on an open fire in the "nuthouse" at the farm. The chestnuts are harvested from trees on the farm.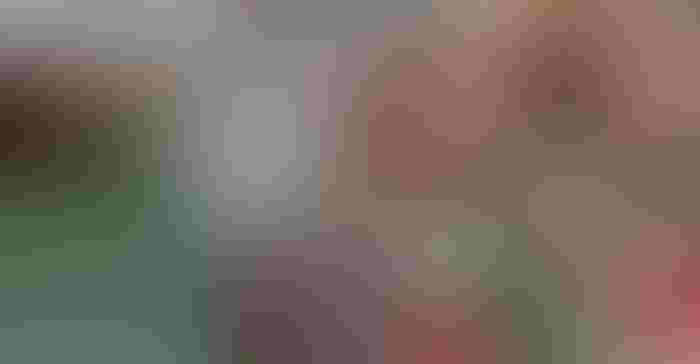 Miller says he draws customers from Columbus, Rio, Beaver Dam, Sun Prairie, Madison and beyond.
"We have a couple from the Chicago area who come up every year to get their tree," he says.
In addition to those weekends, customers are welcome to visit the farm on weekdays and the weekends before Christmas. The farm is open daily from 9 a.m. to dusk.
Miller admits he works a lot of hours leading up to Christmas.
"During the Christmas season, my main job is schmoozing with the customers," he says. "After Christmas, I will take a long winter's nap."
About the Author(s)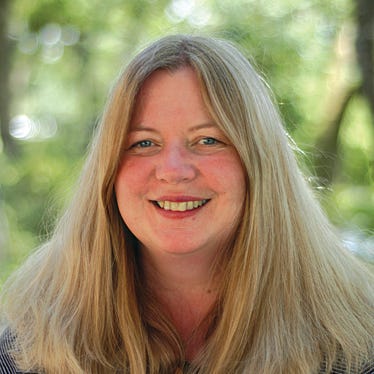 Wisconsin Agriculturist Editor
Even though Fran was born and raised on a farm in Illinois, she has spent most of her life in Wisconsin. She moved to the state when she was 18 years old and later graduated from the University of Wisconsin-Whitewater with a bachelor's degree in journalism.
Fran has 25 years of experience writing, editing and taking pictures. Before becoming editor of the Wisconsin Agriculturist in 2003, she worked at Johnson Hill Press in Fort Atkinson as a writer and editor of farm business publications and at the Janesville Gazette in Janesville as farm editor and feature writer. Later, she signed on as a public relations associate at Bader Rutter in Brookfield, and served as managing editor and farm editor at The Reporter, a daily newspaper in Fond du Lac.
Subscribe to receive top agriculture news
Be informed daily with these free e-newsletters
You May Also Like
---