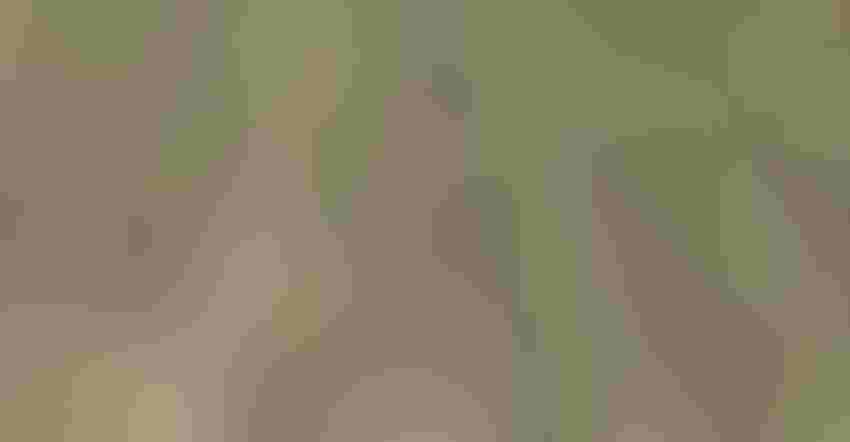 BETTER RESULTS: WinField United is hoping its new Ascend Pro plant growth regulator will produce more consistent results in areas with warmer, dryer springs.
Farmers with slightly longer growing seasons now have a new tool to get their corn started right.
WinField United has released its Ascend Pro plant growth regulator just in time for the 2019 growing season.
"Ascend Pro is formulated with three proven EPA-registered plant hormones. In addition, an enhanced one-of-a-kind formulation, including an amino acid derivative, optimizes PGR activity to improve early season results, regardless of environmental conditions," according to a company press release.
John Smith, a Winfield United agronomist based in Ohio, says the project has been in the pipeline for about five years, the goal being to improve the consistency of Ascend in areas with warmer, dryer spring conditions.
"The most consistent results are when it's cool and wet," he says. "Where it's been warm and dry, Ascend has been inconsistent."
The new product is made with an amino acid derivative and delivers a similar yield response — a 5.3-bushel bump on average — as the regular Ascend product, but now in areas with warmer, dryer springs.
The company states in its press release that they saw a positive yield response 76% of the time with Ascend Pro. Testing was done at more than 150 locations across the country, though Smith didn't specify if any testing was done on fields in the Mid-Atlantic or Northeast.
While Ascend Pro is being rolled out nationwide, "I think our focus is really the central Corn Belt and the South," he says, "because when you get in that northern Corn Belt, we've had really good results with Ascend. It's very consistent. When you move south of I-70, then the springs are getting warm and dryer. The best fit will be in those areas that experience warmer and or dryer conditions."
The initial launch for Ascend Pro will be for corn. The optimal use, he says, is in-furrow application at planting.
"The ideal treatment would be in-furrow with 3 to 5 gallons of startup with phosphorus, zinc and Ascend," he says, adding that the Ascend Pro has the gibberellic acid to get the other two started.
Ascend Pro is now available at WinField United retail suppliers.
Subscribe to receive top agriculture news
Be informed daily with these free e-newsletters
You May Also Like
---