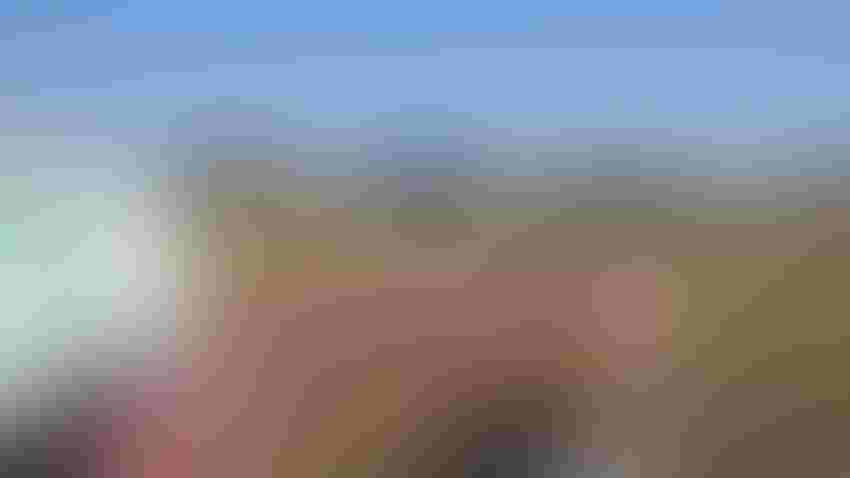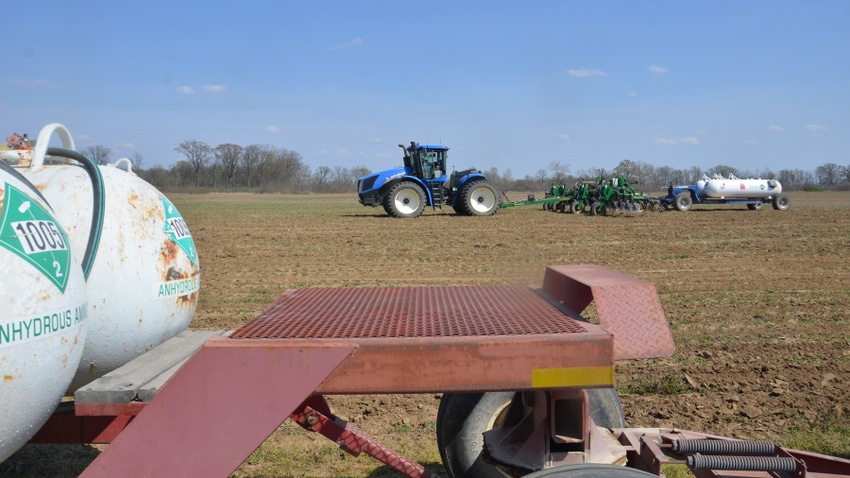 AMERICAN PHENOMENON: Applying anhydrous as the N source for corn is bigger in North America than anywhere else, says Alan Blaylock with Nutrien. However, ammonia is a feedstock for other nitrogen sources.
Tom J. Bechman
If you think the recent run-up in fertilizer prices resulted primarily from companies gouging farmers, Michael Rahm thinks you're pushing the wrong argument. "If that was the case, why would prices ever go down?" he asks. "Prices for many fertilizer products went down in the last quarter of 2022, more so at the wholesale level."
Rahm, founder of Michael R. Rahm Consulting, based in Hamel, Minn., is in a good position to observe trends. He spent three decades in the fertilizer industry, first with Cargill and then with Mosaic before starting his own consulting business.
Rahm believes a combination of surging demand for fertilizer dating back to 2020, unforeseen black swan events, various global factors and change in structure of the industry produced a perfect storm that led to skyrocketing prices in every fertilizer category. Wholesale and retail prices soared to historically high levels.
Global connections
Alan Blaylock with Nutrien says global market fundamentals are indeed shifting — changing the fertilizer supply, demand and price picture in the process.
"If we've learned anything, it's that there is now lots of volatility in the fertilizer market," Blaylock says. "Everything is global now, and there are going to be ups and downs."
Wholesale fertilizer prices swung historically higher in '21 and into '22, with retail prices following suit. Then wholesale prices began coming down, starting in the spring of 2022, Blaylock says.
The run-up in nitrogen prices caught farmers' attention because N must be applied every year in corn. While ammonia is a product of choice in North America, it's not elsewhere, Blaylock says. "However, ammonia is the starting point for almost every other nitrogen fertilizer, so when something affects the ammonia market, all N prices rise," he explains.
One global black swan event impacting fertilizer prices was the war in Ukraine, Rahm says. Europe depends on natural gas from Russia. As natural gas supplies dried up, prices soared. Because natural gas is needed to make nitrogen, N prices soared too. Some European N producers shuttered plants temporarily.
Other factors were at work as well, Blaylock says. For example, China is a relatively large player in fertilizer production, and until recently, a large exporter. Recently, China backed off fertilizer exports. Speculations are that the Chinese are rebuilding their swine industry, decimated by African swine fever, and need that fertilizer to grow crops for feed.
Fertilizer: Looking ahead
"We have seen some fertilizer prices come down," Rahm says. "Natural gas prices eased off in Europe, and that helped."
What will happen to fertilizer prices at the farm level this year and beyond? It's still somewhat uncertain, but Rahm sees trends developing.
"Wholesale prices for fertilizer will likely continue to stabilize, but as we move deeper into '23, there may be more upside potential for those prices to rise than downside risk that they decrease," he says. "However, I don't expect spikes in prices like we saw recently. At the same time, I don't expect retail prices will return to pre-2019 levels. Look for prices to settle out somewhere between the peaks they reached and where they were before the run-up."
Subscribe to receive top agriculture news
Be informed daily with these free e-newsletters
You May Also Like
---