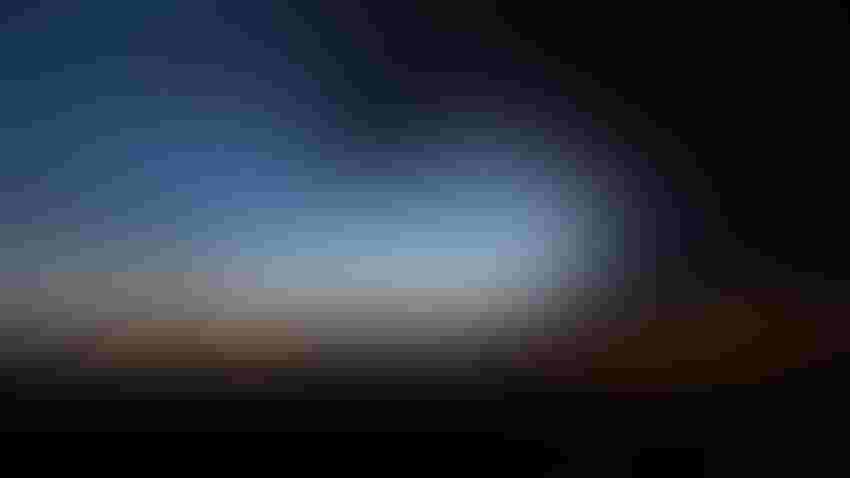 WEATHER: "You're trying to assess when and where decisions were made to understand what to expect come harvest," says Eric Snodgrass of Nutrien Ag.
Betty Haynes
It's in a farmer's best interest to use all the tools available to make the most profitable and informed decisions each crop year. What's a tool at your fingertips that you may not always use? Historical weather data.
Eric Snodgrass of Nutrien Ag wants farmers to get comfortable looking at historical weather data, and refers to it like a calendar or record-keeping metric.
"I want people to keep accurate records so they understand the effectiveness or ineffectiveness of a certain practice in farming," Snodgrass says. "By doing that, we get better at making decisions, and we become more efficient, leading to return on investment."
And fortunately, the U.S. has some of the most reliable weather data in the world.
"We have a rich history of weather data that can reliably go back even as far as the early 1890s," Snodgrass explains. "That is not the case for other places around the world."
Historical data is important because it puts weather into context.
"Historical data is always about providing context around the current weather data," Snodgrass says. "It gives us a metric on what the 'right' weather is so we can assess our expectations from a crop or derive weather anomalies."
That can help you make better decisions around the farm.
 "Can I make a more informed decision on a crop application, knowing what I did in the past?" he says. "You're trying to assess when and where decisions were made to understand what to expect come harvest."
Find valid sources
When considering the validity of a weather source, Snodgrass says it's important to make sure it's from a quality-controlled source like the National Weather Service.
"I'm always looking for that data set that's been quality controlled, so I know there wasn't a broken sensor that skewed the data or an issue with the way it was recorded," Snodgrass says.
Snodgrass also offers some best practices for forecast weather data.
"The reason why there's error in a forecast is because, despite our ability to predict weather in its future state, errors accumulate with time because of imperfect initial conditions," he explains.
Any error will grow with time if there isn't a good understanding of current conditions. To combat this, Snodgrass recommends comparing several forecast models to see which perform best under certain conditions.
"Growers do that anyway with decisions like seed or fertilizer," Snodgrass says. "They want to know, which did the best based on my experience? And the same is true for weather models."
But keep in mind when looking out past seven to 10 days, it's very challenging to make an accurate prediction.
"When you average them out, you get a better longer-term look at the weather," he explains. "But the reality is, if you're going to use the weather prediction to make a decision, looking at multiple models will give you the best outlook."
Weather resources
Subscribe to receive top agriculture news
Be informed daily with these free e-newsletters
You May Also Like
---