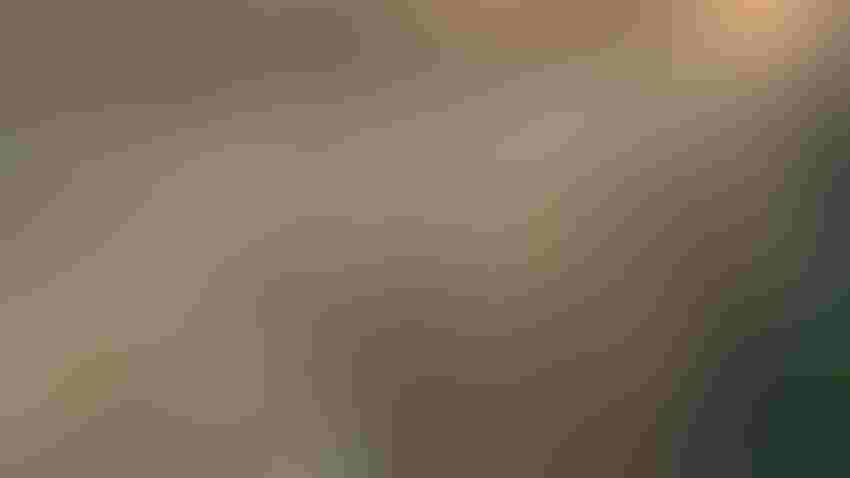 WHEAT PEST: The wheat stem sawfly can cause crop damage in both larvae and adult forms. As females lay their eggs into the stems of small grains, the larvae eat stem tissue as they mature, while adults will "saw" their way out of the stem causing broken stems and lodging.
anmbph/Getty Images
Researchers from land-grant universities around the region are working to improve the understanding of producers' needs considering the threat of the wheat stem sawfly. Montana State University, Colorado State University, Kansas State University and North Dakota State University are being led by University of Nebraska-Lincoln and USDA Research Service on this project. The Great Plains Sawfly Survey Project is the first step in a combined effort to manage the pest, according to UNL.
Growers who are the primary operator of a farm in one of the following states are asked for their participation in this study: North Dakota, South Dakota, Montana, Wyoming, Nebraska, Minnesota, Iowa and Kansas.
Pest implications
The wheat stem sawfly has been a key pest across wheat production areas of the Great Plains, becoming more of a problem over the past decade. This pest inflicts damage on grain crops due to the larvae feeding, which reduces the plant's vascular efficiency, and grain loss caused by lodging after the inside of the stem is girdled. Current management includes planting resistant cultivars with a "solid stem" to resist larval feeding and implementing crop rotation on fields with past sawfly issues.
Jeff Bradshaw, professor of entomology and director of the doctor of plant health program at UNL, says the reasons for the sawfly's increase in pest status are varied and not well understood. "Equally challenging to wheat has been the slow pace of development of solution for this pest," he explains. Challenges to develop a viable management solution is part of the need for increased research.
"Many growers have tried different tools, tactics and strategies to help manage or offset the impact that the wheat stem sawfly has had on their bottom line," Bradshaw says.
Survey details
The survey includes a series of questions related to wheat stem sawfly and farming practices, with online participation. The survey takes around 30 minutes to complete, and the research team will use feedback to capture lessons learned from grower practices and ground solutions to increase likelihood of adoption.
Growers can benefit from participating in this research by helping to advance efforts of pest management of the wheat stem sawfly.
To read more about the survey efforts and to be a part of the survey, visit go.unl.edu/gpss. If you have questions on this project, contact Jeff Bradshaw at [email protected].
Information from North Dakota State University Extension Crop and Pest Report No. 15 and University of Nebraska-Lincoln contributed to this article.
Subscribe to receive top agriculture news
Be informed daily with these free e-newsletters
You May Also Like
---