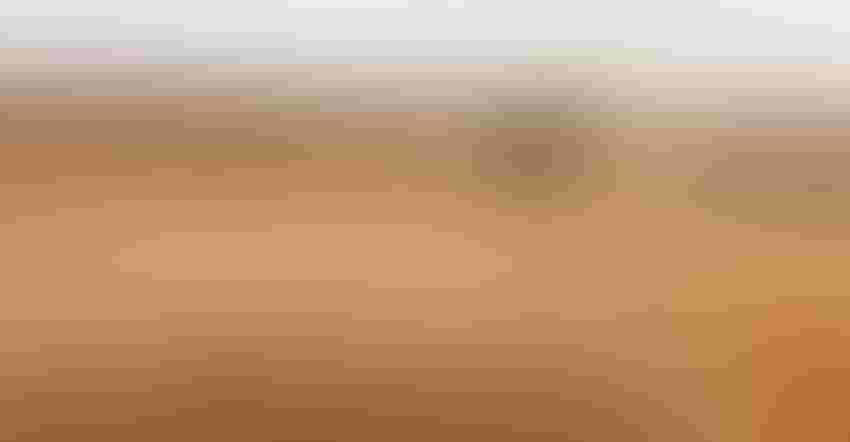 Submitted by Beck's Hybrids
Pre-plant and planting applications are the most critical passes through the field each growing season. Ensuring that fields are weed free, that there are proper nutrients in the soil, and making a perfect planting pass contribute to a successful, high-yielding crop. Here are some helpful products and practices to ensure your winter wheat crop gets off to a great start.
WEED MANAGEMENT
Weed-free fields are always necessary when producing high-yielding crops. A proactive approach is always better than a reactive approach. Tillage is the main form of weed control in the fall that can help prepare an excellent seedbed for planting. Many herbicides are available to spray in the fall, but be mindful of rates and timings. A few of these herbicides include:
Sharpen®: An excellent pre-plant burndown option that provides soil activity when applied above a 1 gal./A. rate.

Zidua®: This herbicide is excellent for grasses (cereal rye and ryegrass) and broadleaf weeds. It's a great delayed pre-emergent option when 80% of the seedlings have a 0.5 in. shoot.

Metribuzin: An excellent burndown that should be sprayed after the two-leaf stage.
Fertility: Proper crop nutrition is arguably the most important factor in growing any high-yielding crop.
Nitrogen and Sulfur: Applying 30 units of nitrogen/A. and 5 to 10 units of sulfur/A. at pre-plant can provide the wheat crop with just enough nutrition to aid in early-season growth, tillering, and overall increased plant health.
Phosphorous: Besides nitrogen and sulfur, phosphorous is another important fertility factor to consider at pre-plant. Winter wheat will often go through a winter phase where there can be temperature fluctuations. When this happens, the wheat will have an abnormally reddish-purple color resulting from a lack of phosphorous uptake in the plant. Applying phosphorous fertilizers can help prevent this.
Potassium and Soil pH: Ensuring proper potassium levels and soil pH are always important when raising winter wheat. 
Planting Date: Planting date can arguably have the most significant impact on winter wheat grain yield. Early planting dates (late September through early October) can be more conducive for early-season growth and tillering, leading to higher grain yields. Beck's Ohio PFR data indicates that September 27 through October 4 is the best time to plant wheat. Likewise, Southern Illinois saw similar results, with planting dates during the first ten days of October providing the highest yields. When planting wheat earlier in the season, it is always important to consider Hessian fly-free dates. 
Planting Population: Targeting 15 to 20 seeds/ft. of row has shown the greatest economic return on investment (ROI) in Beck's PFR data. Industry and university data recommendations have been standard at 25 seeds/ft. of row for years. Although the bushel differences between the different populations were minor, the best return over multiple years has been less than 25 seeds/ft. of row. The higher ROI is from a reduced seed cost and because the plants likely possessed an increased number of tillers. Like soybeans branching out at lower planting populations, wheat can do the same. It will tiller out and help fill the space while producing more wheat heads. It can be an excellent way to maximize ROI and yield.
However, there are a few things to keep in mind:
15 to 20 seeds/ft. of row works well when the wheat undergoes adequate growing conditions in the fall and early spring.

Adequate conditions allow for an increased number of tillers to be produced, which allow for lowering planting populations.

The amount of tillering is never certain, so increasing planting populations to ensure as many main stems as possible is essential in producing a high-yielding wheat crop.

When planting/growing conditions may limit germination and/or fall tillering, some areas have found that seeding rates of 1.5 to 1.7 million seeds/A. (20 to 23 seeds/ft. in a 7 in. row) have provided performance advantages over lower seeding rates.
Planting Depth: Planting depth is always an important consideration when planting any crop. The seed must be placed deep enough with adequate soil moisture and shallow enough to allow the crop to emerge. Planting depth is also important for the development of root structures. Beck's three-year, multi-location data shows that a depth of 1 in. is optimal when planting wheat.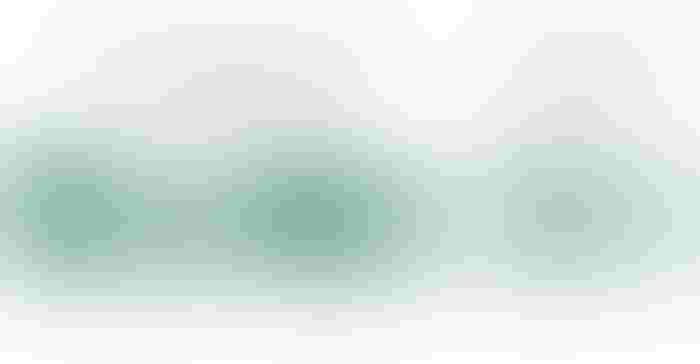 When growing any crop, you must look at it from a systems approach. All the above factors play at least a small role in producing a high-yield winter wheat crop. Clean fields, proper nutrition, and a perfect planting pass all contribute to a proper start to the growing season.
Beck's - Farmers At Heart® - revolutionized the customer seed buying experience by remaining true to a foundation built on faith, family, and farming. Founded in 1937, Beck's appreciates the farmers who have helped them become the largest family-owned retail seed company and the third largest seed brand in the United States. The Beck family is now in its fifth generation of family members who work in the business to honor God and help farmers succeed. The Beck family and team of employees help farmers achieve success from generation to generation through authentic customer experiences, product diversity, seed quality, and performance. With a home office located in Atlanta, Ind., Beck's serves farmers throughout the Midwest and Mid-South. For more information about Beck's Superior Hybrids, Inc., visit www.beckshybrids.com.
About the Author(s)
Subscribe to receive top agriculture news
Be informed daily with these free e-newsletters
You May Also Like
---