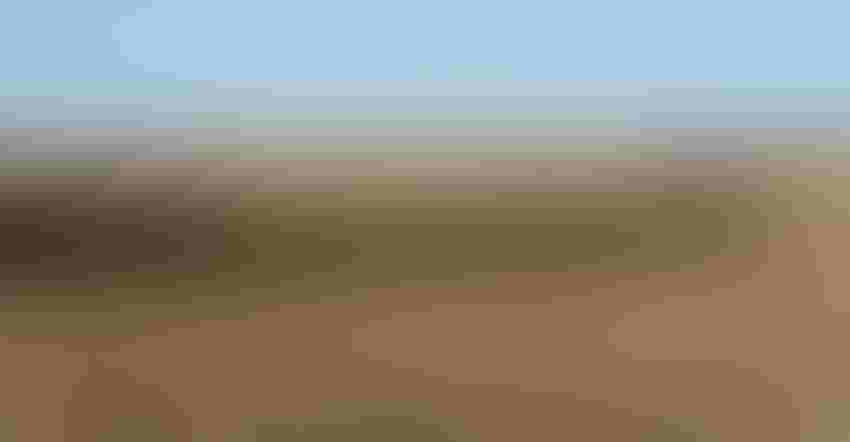 A CLOSER LOOK: This year is a good example of when to look at hybrid yields within a field instead of a hybrid's average yield across the entire farming operation. Looking at only the average yield for 2017 will not give the whole picture of what happened.
By Mike Witt
From drought to floods and extreme summer heat to early-season cold planting conditions, this year's weather threw a wrench into almost all farmers' plans for a great crop. However, it's not all doom and gloom here at harvest. There are good yields to be found in fields based on decisions made throughout the season.
The main quote I hear from farmers is: "My yields can go from 40 to 240 on the monitor in the same pass. What's the deal?" We'll discuss what happened and how to use the knowledge gathered this year to make better selections for the future.
The "deal" is from field to field and acre to acre, corn hybrids have been challenged by compounding factors. There is not one catch-all explanation that describes 2017, as fields were hit with multiple challenges. Taking the approach of looking at the full season on individual fields will allow you to use this year to help improve your decision-making. Some of the decisions made by farmers that seemed small this year actually had a large impact. Few blanket statements can be made, which is why this season has been so challenging.
Big yield differences across smaller areas
One of the main factors influencing 2017, as with all seasons, is rainfall. However, this year Mother Nature threw us curveballs of big differences across smaller geographies. For example, many times there were differences of 2 to 3 inches of rain within miles. This happens somewhere every year, but there were more examples than normal in 2017. These differences were compounded by a challenging planting season and early field conditions across the Midwest, and temperature variances throughout the season.
Extreme heat occurred in areas during a critical time of corn pollination in July affecting kernel establishment. Timing of this extreme heat was a large factor in yield, with hybrids that flowered before or after this heat event being more productive. This one event made the case for planting date being a large factor in yield this season.
Weather wasn't the only factor involved as untimely field planting decisions, herbicide application delays, herbicide-resistant weeds, nitrogen deficiencies and certain diseases were prevalent. However, the main catalyst of the yield variance this year was the corn hybrids and their environmental interaction. Weather allowed the other, normally less noticeable issues to have a larger impact, creating the compounding effects farmers are seeing.
Selecting corn hybrids to plant next year
So how do farmers use these differences to assist in selecting corn hybrids in the future? As to my knowledge, no one can accurately predict the weather for a full season yet. This 2017 season is a prime example of when to look at hybrid yields within a field instead of across the entire farming operation. Just looking at the average yield at the end of this season for a hybrid will not give the whole picture of what happened.
Take the weather data obtained for each field and compare it to what the hybrids accomplished within that field. You'll discover certain hybrids could handle the differing conditions better than others. Make sure to also note that disease pressure, final stands, ear fill and stalk quality may differ on a field-by-field basis, but also within the same corn hybrid. Using all these factors for next season when selecting genetics that are from similar families, you'll have personal information on what the hybrids will do in your fields.
The statement, "the best defense is a good offense," applies in this situation. Knowing the yield potential and yield consistency of a hybrid allows you to assess the risk involved with each hybrid. No one can accurately predict the weather with certainty, but farmers can select hybrids they know perform either well or poorly in multiple environmental conditions. Even though 2017 will not go down as a bumper crop year, there is still valuable data to be gathered to prepare to make a run at a bin busting crop in 2018.
Witt is the Iowa State University Extension field agronomist for west central Iowa. Contact him at [email protected].
Subscribe to receive top agriculture news
Be informed daily with these free e-newsletters
You May Also Like
---