Well-traveled honey bees pollinate many U.S. crops
Well-traveled honey bees pollinate many U.S. crops
<p><em><strong>Half of all U.S. bee colonies are transported to California each spring to pollinate almonds, Then they go to New York to pollinate apples, to Maine for blueberries, to Massachusetts for cranberries, and then back to the South for the winter.</strong></em></p>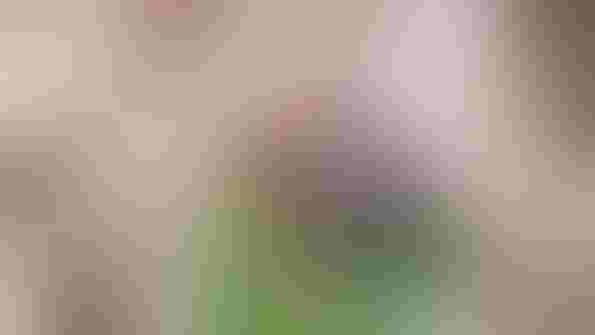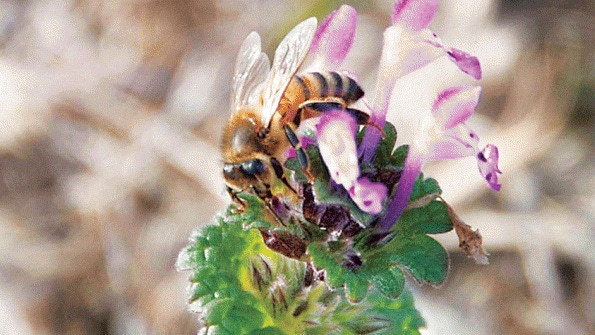 <p><em><strong>Each spring millions of honey bees are brought to southwest Mississippi to forage on wild flowers and blooming trees before being trucked around the country for crops pollination.</strong></em><strong>&mdash;Mississippi State University photo</strong></p>
Last in a series
Each winter the tiny town of Woodville, population a tad over 1,000, located in the far southwest corner of Mississippi near the Louisiana border and the Mississippi River, becomes home to millions of honey bees.
During what passes for winter in these parts, trucks arrive loaded with hives — as many as 450 per truck — and thousands of bee colonies are loosed to zip through the spring wildflowers and blooming trees.
"Things start blooming there in January, and beekeepers from northern areas bring their bees down there basically to fatten them up and get them in tip-top condition for traveling around the country to pollinate crops," says Jeff Harris, Mississippi State University Extension/Research Apiculturist, and one of the nation's experts on honey bees.
Richard Adee, owner of Adee Honey Farms in South Dakota, the nation's largest beekeeper, brings an estimated 35,000 hives to the Woodville area prior to sending them out on the pollination circuit. New queens are also bred during the Mississippi stay. Adee and his wife, Alice, have more than 80,000 honey bee hives.
Ag news delivered to your in-box each weekday. Subscribe to Delta Farm Press Daily.
Although Mississippi is one of the smaller states in number of bee colonies, with only about 25,000, Harris says the state led the nation in average yield per colony in 2014, with 112 pounds. North Dakota is the leading bee state, with 510,000 colonies, followed by South Dakota with 265,000. Nationwide, there are an estimated 2.6 million colonies.
Half of all U.S. bee colonies are transported to California each spring to pollinate almonds, Harris says, including some 18,000 from a family from Louisiana. Then they go to New York to pollinate apples, to Maine for blueberries, to Massachusetts for cranberries, and then back to the South for the winter.
Crops produce more with bee help
"With bee pollination," he says, "these crops produce more yield, fruit development is more uniform, berries ripen faster, and in many cases, quality is better. Almonds are the No. 1 crop pollinated by bees in the U.S., and fees to beekeepers can range as high as $200 per colony. Apples are the second largest and melons third."
Crops that need pollination in the U.S. are valued at about $81.5 billion, Harris notes. "Honey bee pollination contributes 23 percent of that value, or $19 billion. Non-apis insects provide 12 percent of pollination, for a value of $9.8 billion. Honey produced in the U.S. is valued at $327 million annually (2015), but pollination service is by far the greatest value derived from honey bees."
Harris, who was "a military brat," growing up in many places, says his first vivid memory of bees was as a youngster on his grandfather's farm in Virginia. "One of my uncles, was in the lumber business, and when he'd happen across a tree with bees in it, he'd cut out that section, stand it up, put a piece of tin on top, and weigh it down with a rock, and he had a beehive.
"I was just a toddler, and he held me in his arms, lifted the tin roof off one of his hives, and with his pocketknife cut a sliver of honeycomb for me to taste. That was my introduction to beekeeping ... and I was hooked!
HAVE YOU SEEN THESE READER FAVORITE PHOTO GALLERIES?
Farming the Arkansas Delta: Photos by Brittney Turner
Perspectives of the Mississippi Delta: Photos by Rory Doyle
The Warren Family: A season of photos
"When I was about 8 years old, I'd been reading a lot of books about bees, and one day on the way home from school, I saw a swarm of bees on a bush. I broke the limb off and walked home with it. When my mom saw me coming up the driveway, it kinda freaked her out. Dad came out and asked what I was doing. 'I need a box for these bees,' I told him. He quickly built a box for me and I dumped the bees into it.
Start of lifelong fascination with bees
"That was my start in beekeeping, and I've been involved with bees ever since."Ironically, Dad never really liked bees; he seemed to be the one who always got stung. But he tolerated my passion and encouraged me. By the time I was in high school, we lived in a tightly crowded suburban neighborhood on a small lot in Montgomery, Ala., and I probably had 25 bee colonies in the backyard."
Later, Harris says, "I met a commercial beekeeper, Joe Berry, who had over 5,000 colonies, scattered all over the western prairie areas of Alabama, producing a high volume of high quality honey.
"He was in his 70s, a tough old bird who had kept bees since he was 14. His living was made from selling honey, but most of his money came from selling queen bees. Colonies perform best when they have young queens, so most beekeepers routinely change out their queens every year or two. There's a whole business built around selling new queens to beekeepers. He also sold 3.5 lb. boxes of worker bees — what amounted to an artificial swarm — with a caged queen hanging inside. People used them to start new colonies."
"I wanted to learn beekeeping, and he could use help with all those colonies, so I started working for him  — and that's how I paid for college."
CHECK OUT THESE READER FAVORITES FROM OUR ARCHIVES
For Mel Ellis: A life-changing moment in the courtroom
No-till and GMO technology kept the Cokers in cotton
Steve Skelton: Overcoming tragedy to keep the farm going
Phil Adair and mechanic friends keep older machines humming on his Mississippi farm
After earning his master's and Ph.D. degrees at Louisiana State University, Harris worked for 15 years as a bee breeder with the USDA Agricultural Research Service Honey Bee Breeding Laboratory at Baton Rouge, and was part of a team of scientists that developed honey bee lines with high levels of Varroa Sensitive Hygienic (VSH) behavior — in effect, bees that can detect bee pupae within the hive that are infected with varroa mites, a tiny pest that vectors viruses that cause colony collapse disorder, which has wiped out colonies worldwide.
Varroa mite control costs hurting beekeepers
Pesticides for controlling the mites are limited and they have increasingly become resistant to those chemicals. While agricultural pesticides, particularly neonicotinoids, have been blamed by activist groups and many beekeepers for bee kills, Harris believes varroa mites and other pests and diseases have had greater impact (see previous articles in this series).
"There are no data that I've seen to substantiate a systemic loss of bees due to agricultural pesticides," he says. "The cost of controlling this mite is the biggest thing hurting commercial beekeepers — in my opinion, mites are a far bigger problem for beekeepers than ag pesticides."
Check current commodity prices
The VSH bees the Louisiana team developed are a first step toward controlling the mite and weaning beekeepers off chemicals that are increasingly ineffective due to resistance, Harris says. "This work is being amplified in Europe, where beekeeping has been going on for centuries, to develop even better bees, with the hope that the varroa mite will eventually be only a minor problem for the world's beekeepers."
Africanized honey bees — dubbed "killer bees" because of their aggressive behavior — have not yet reached Mississippi, Harris says. "But they are a problem in the Southwest and in south Florida, and they can have a dramatic impact on a beekeeping operation.
"They are vigorous attackers. Domestic honeybees, if agitated, may deliver 500 stings in a few seconds; killer bees can deliver 5,000 stings in a few seconds. It's almost certain they will eventually be here. They're like fire ants — once they're here, they're here to stay. You can't get rid of them; you have to learn to live with them."
About the Author(s) Editorial director, Farm Press
Hembree Brandon, editorial director, grew up in Mississippi and worked in public relations and edited weekly newspapers before joining Farm Press in 1973. He has served in various editorial positions with the Farm Press publications, in addition to writing about political, legislative, environmental, and regulatory issues.
Subscribe to receive top agriculture news
Be informed daily with these free e-newsletters
You May Also Like
---