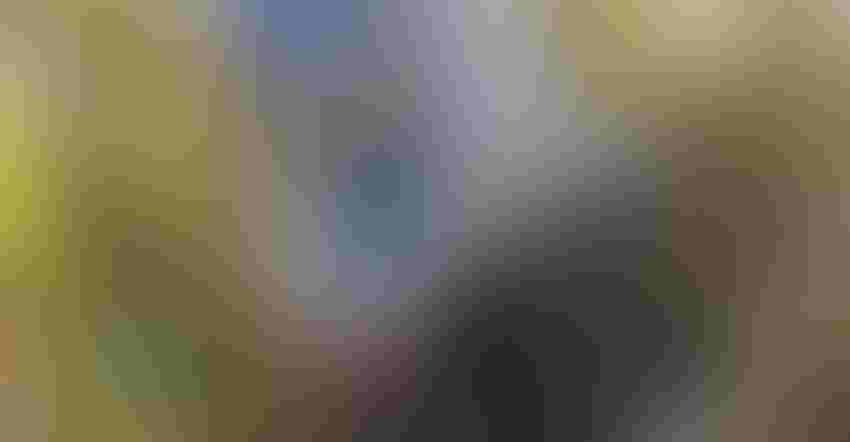 DEVELOPING A PLAN: If you are having issues in the field this year, those challenges could be developed into an on-farm research project in 2023.
Curt Arens
Editor's note: This is the second in a two-part series of stories on the Nebraska On-Farm Research Network studies going on across the state this growing season. This second part of the series focuses on some of the most popular studies going on right now and asks producers to look at this year's issues to come up with on-farm research trials for 2023.
The Nebraska On-Farm Research Network is a statewide program that helps producers test their theories and questions in the field, looking at numerous treatments, applications and practices that could affect profitability.
Laura Thompson, network coordinator and Nebraska Extension educator, notes that the most popular studies within the network this season center around ways to refine and improve nitrogen fertilizer management.
"There are about 10 studies evaluating different biological products to see if the use of these products can allow producers to reduce fertilizer applications," Thompson says. "We also have another 10 producers who are evaluating commercially available tools like Adapt-N or Granular for variable-rate, in-season nitrogen management in corn. The tools integrate information about the crop, weather and management to determine a recommended nitrogen rate that varies spatially in the field."
These producers, Thompson says, are looking at the impact on total nitrogen use, nitrogen-use efficiency, yield and profitability.
"Planting population studies have been quite popular with producers who are interested in finding the optimal seeding rate for corn or soybeans on a whole-field basis, and for different zones within the field," she adds. "Starter fertilizer studies also remain popular with producers evaluating a variety of different starter products on corn and soybeans."
In your field
How do producers determine which studies they want to conduct? "As you go through the 2022 growing season, there are many management decisions yet to be made, and often producers may question what is the 'right' decision," Thompson says. "On-farm research can be a great way to help answer those questions."
As an example, you may be wondering if a fungicide application or additional nitrogen are needed on a crop.
"With just a little planning and effort, we can help set up an experiment that will allow you to get answers to these questions," Thompson says. "You may also find yourself questioning some of the decisions you have already made, so these questions can turn into a great on-farm research project for 2023."
Precision opportunities
It is a lot easier and more accurate to evaluate profitability in different practices thanks to precision agriculture technologies.
"Inputs such as fertilizer, fungicide applications and seed can not only be distributed at different rates across the field," Thompson says, "but also tracked and geo-referenced. Field trials can be set up using prescription mapping software, minimizing the need for flagging treatments."
With the use of yield monitors, yield data for individual field treatments can be gathered and evaluated quickly, she adds. It takes away the hassle of using a weigh wagon to collect grain weights for each treatment.
"The time and effort required to design, implement and analyze a sound on-farm research comparison is well worth the confidence you will gain about the profitability of various practices," Thompson says.
Learn more at on-farm-research.unl.edu.
Subscribe to receive top agriculture news
Be informed daily with these free e-newsletters
You May Also Like
---