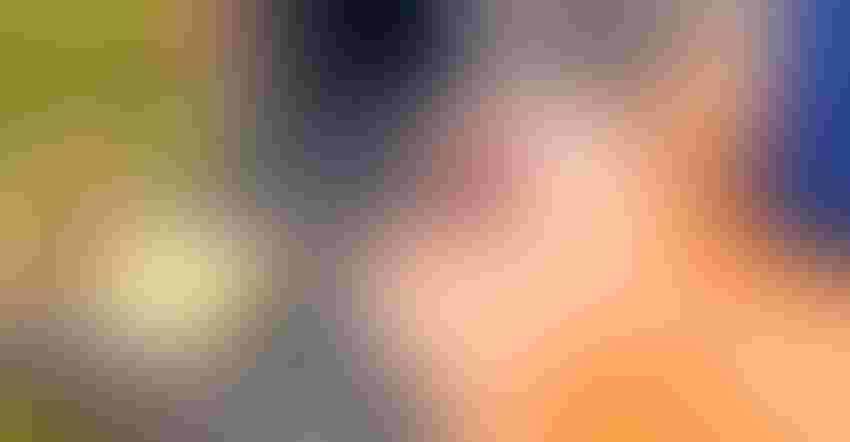 TARGET WHERE NEEDED: With today's tech tools for crop management, knowing precisely where nutrient and chemical applications will provide the best return on investment.
WinField
With multiple hybrids, varieties, planting dates and plant growth rates across your acres, using technology can help you keep a pulse on crop progress and alert you to actions needed to preserve or increase return-on-investment potential.

Brittany Ullrich 
Here is a quick snapshot of a few of the in-season tools that can help make the season less stressful.
1. In-season imagery. In-season imagery uses satellite images of your fields to help identify areas with insect, weed or disease issues as well as nutrient deficiencies that could be affecting plant growth and development. Advanced in-season imagery tools can help you monitor plant growth by indicating if field biomass levels are higher or lower than those of the average crops in that area, and give you a road-map view of which fields might need attention before others.
2. Crop models. Crop modeling tools let you see how your crop will likely react to different management practices throughout the season. For example, it can let you know that if you apply a particular amount of nitrogen at a particular growth stage, you can expect your yield potential to increase by a certain amount or decrease by a certain amount if you don't get that nitrogen on in time.
3. Scouting tools. In order to be successful with running crop models or using in-season imagery, it's important to also use a scouting tool to verify what in-season imagery is telling you, as well as identify any weed, insect or disease pressure. Knowing exactly where any field issues are, as well as their severity, will help you target applications more precisely. With today's commodity prices, managing fields on an acre-by-acre basis becomes more practical and economical than prescribing a whole-field recommendation.
4. Seed selection. Knowing the vulnerabilities in your fields cues you in to what hybrids and varieties can defend against specific insect or disease threats. Testing soils prior to planting can help identify not only nutrient deficiencies, but also the potential to encounter threats that could be defended by certain trait packages. Choose newer seed technologies from established companies to help ensure you have the latest and most complete protection.
Also, know how your hybrids will respond to in-season nitrogen or fungicide applications. Realizing the return your hybrids will have on these applications lets you target inputs to those plants that will perform well with this type of management.
One farmer's story
One of the agronomists I work with persuaded a rather skeptical farmer to try crop modeling on a couple of his corn and soybean fields. Ultimately, the biggest eye-opener for this farmer was seeing how it pays to capture and leverage data, and remove emotion from in-season decisions. For example, the farmer was used to sidedressing his corn and spraying his soybeans at a particular time. However, the crop model indicated that he should wait a week. He followed what the crop model was telling him.
At the end of the season, yield increased on both crop-modeled fields. It's hard to pin down what exactly made that yield jump — the crop model, the weather, the environment or a combination of factors. The farmer saw a benefit in using technology tools throughout the season to help with management decisions — and he was confident he was making the right ones.
Consider using some new technologies to help you get a better handle on your fields this season. Talk with your agronomist about what tools make the most sense for your operation.
Ullrich is a digital technology manager with WinField United in northwestern Minnesota. Contact her at [email protected].
Subscribe to receive top agriculture news
Be informed daily with these free e-newsletters
You May Also Like
---