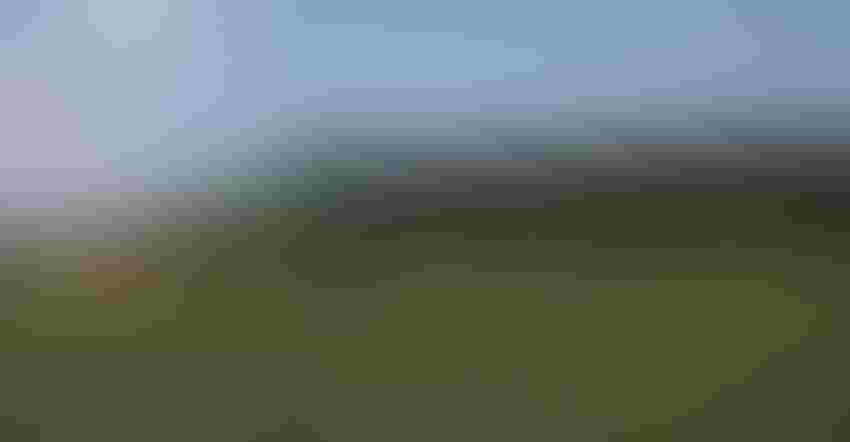 CHECK FIRST: Before applying pesticides, check Iowa's online registry to be aware of sensitive crops and beehives in the area.
The Iowa Department of Agriculture is urging eligible farmers and beekeepers to register or resave their data, such as location of beehives, in the Iowa Sensitive Crop Directory for 2018 growing season. Two new mobile apps are available to make it easier for participants in this statewide program to access and input data.
"Iowa partnered with FieldWatch last year to update and improve our state's Sensitive Crop Directory," says Mike Naig, Iowa secretary of agriculture. "We've been pleased by the positive response from pesticide applicators, as well as specialty crop farmers and beekeepers. Hopefully, these new apps will make the directory even more user-friendly for everyone."
The FieldCheck app is designed to give pesticide applicators more functionality from their mobile device while in the field.
The BeeCheck app is specifically for beekeepers, and provides the same functionality as the online platform but will make changing the entered location of beehives easier and faster for beekeepers. Ease of use is key in the ability of crop producers and beekeepers to maintain current data in the FieldWatch system.
Both apps are available free for Android and iOS devices, and are found by searching for FieldCheck or BeeCheck in the app store.
FieldWatch Inc. launched the two new mobile apps this spring. FieldWatch is a nonprofit that helps applicators, growers of specialty crops and beekeepers communicate about the locations of crops and hives to improve stewardship.
Register your sites
"As we prepare for the 2018 growing season, now is a great time for farmers raising pesticide-sensitive crops and for beekeepers to register their sites or make sure their information is up to date," Naig says.
Iowa had more than 1,500 producers of pesticide-sensitive crops who have registered 740 Iowa fields covering almost 33,000 acres in 2017. Beekeepers in Iowa registered over 1,700 apiaries, containing over 11,000 beehives.
Of the 14 states participating in the FieldWatch program in 2017, Iowa ranked No. 1 in listed beehives, second in apiaries, third in number of registered producers, and fourth in number of registered fields. Pesticide applicators have also embraced the registry. The 513 registered applicators in Iowa was first among the participating states in this category in 2017.
No cost to register
Apiary sites, commercial vineyards half an acre or larger, orchards, fruit and vegetable growing sites, nursery and Christmas tree production sites, and certified organic crops are included in the registry.
Once registered, producers can log in any time and edit their contact and site information. The Iowa Sensitive Crops Registry, and links to FieldWatch are online.
Questions can also be directed to Iowa's state horticulturist, Paul Ovrom, at [email protected] or 515-242-6239.
Source: Iowa Department of Agriculture
Subscribe to receive top agriculture news
Be informed daily with these free e-newsletters
You May Also Like
---