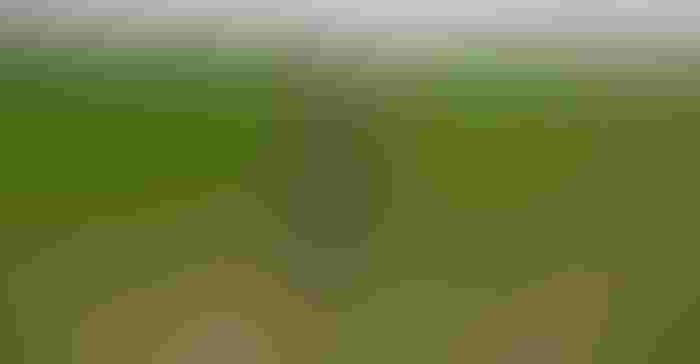 You decide to pull tissue samples from your crops to better monitor soil fertility management. How do you pull quality samples? How does the lab ensure quality results? How do you interpret those results?
"Tissue testing can be another tool to help better manage soil fertility over time," says Betsy Bower, an agronomist with Ceres Solutions in west-central Indiana. "It's not the be all, end all. You must consider field and environmental conditions to interpret results.
"For meaningful results, pull and handle samples correctly, and send them to a quality lab. You will benefit from having an agronomist or crop consultant help evaluate results."
Bower worked with Indiana Prairie Farmer, providing instructions on pulling samples and interpreting results. Ceres Solutions covered the costs of shipping and processing samples at SureTech Labs, Indianapolis. SureTech, owned by Land O'Lakes Cooperative, operates a state-of-the-art lab for soils, tissue samples, feeds and more.
Taking field samples
Here is Bower's advice for gathering the samples. She recommends three sampling times.
Corn. At V5, or the five-leaf stage, pull 25 leaves at random from an area representing 20 acres or more. Pull the topmost leaf with a fully exposed collar. At V10 to V12, pull 25 leaves, walking at random through the sampling area. Again, remove the topmost leaf with a full collar. At R1, or silking, pull the ear leaf from 25 plants.
Obtain sampling bags in advance. "Make sure samples are properly marked, with all requested information filled in," Bower says. "If you're using a code to describe samples, write it down so you can match up sampling areas and results later."
Ship samples overnight so they arrive fresh, Bower adds. Time sampling so samples don't arrive to the lab on a Friday or Saturday.
Soybeans. If you're sampling at R1, or early bloom, pull the top, fully expanded trifoliate leaves from around 25 plants. The uppermost leaves won't be fully unrolled.
Follow the same bagging and shipping precautions as with corn. Discard the petiole, or stem, between the plant stem and base of the trifoliate.
Repeat the same procedure if you sample at R3 and R5, collecting 25 trifoliate leaves each time.
Through the lab
Here's a look at how SureTech Labs processes and interprets sampling results:
Efficient handling. The SureTech facility was designed for efficiency while respecting employee safety and accuracy of results.
"There is a specific set of steps for tissue samples versus soil or feed samples," says Justin Waldrip, a member of the lab's technical support and sales team. The goal is to get tissue sample results back to customers quickly, usually within one to two days, he notes.
Accurate methods. This lab employs near-infrared technology for forage and tissue samples, speeding up the process. Results are highly correlated with wet chemistry results, Waldrip says. Various other techniques also help determine measurements, depending upon target nutrients.
Nutrient levels. This lab can email results, plus send them to an agronomist. On a typical SureTech Labs tissue analysis report, macronutrients are listed in percent and micronutrients in parts per million. A circular graph shows where various nutrient levels fall as far as adequate, responsive to fertilizer or deficient, based on the lab's guidelines. The three designations are color-coded: Green is adequate, orange is responsive, and red is deficient.
Ratios. Two key ratios for corn are nitrogen-to-sulfur and nitrogen-to-potassium. These ratios are reported numerically and depicted in small bar graphs. Even if one or both nutrients are less than adequate, the ratio may still be in a good range. The worst case is if both nutrients are deficient and ratios are also out of whack, Bower notes.
About the Author(s)
Subscribe to receive top agriculture news
Be informed daily with these free e-newsletters
You May Also Like
---