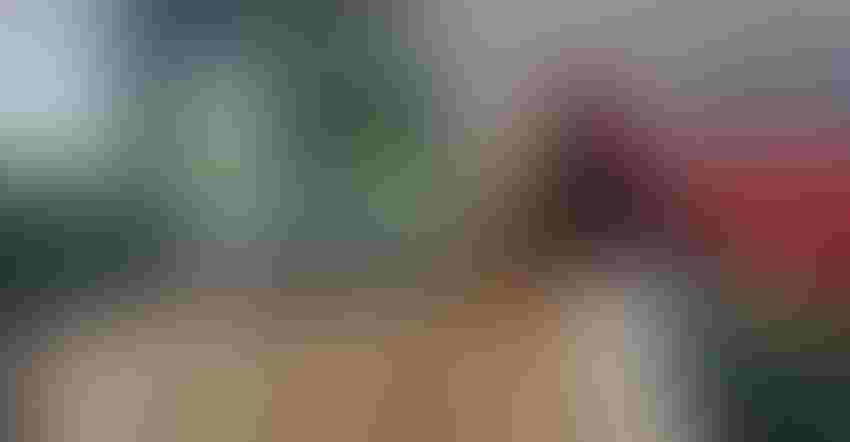 FIND A NICHE: New farmers market vendors are wise to visit the markets they are interested in selling at, so they can learn about the customers and visit with market organizers to help them decide on a niche they can fill with their products.
Curt Arens
In Nebraska and across the country, farmers markets have seen a renaissance over the past decade — with the number of markets growing, and existing markets increasing their number of vendors.
In 2022 in Nebraska, there were 90 farmers markets. That's down from 100 in 2019, but up from 2010 when there were only 74. Many of the new markets, says Margaret Milligan, program coordinator for Buy Fresh Buy Local Nebraska, opened in rural parts of the state.
Milligan encourages new market vendors to do their research ahead of time before jumping in.
"Each farmers market is different in terms of mix of vendors, number of customers, policies and sales potential," she says. "It's important to visit markets, and speak with market organizers and vendors before signing on as a vendor. Find out if there is a niche for your product, and think about how you will distinguish yourself from other vendors."
Consider costs
"Does it make sense financially?" Milligan says. "Consider the costs of adding direct marketing to your farm operation. Depending on the farm and its goals, you may be vending at multiple farmers markets a week, or you may just do one local market. Whatever the case may be, you'll need to consider costs like labor, transportation, storage, equipment, market fees and, possibly, insurance."
It's all about talking to people, Milligan says. "Going to farmers markets is answering questions and having an attractive and friendly display."

You need to know if interacting with the public energizes you or drains you, because that is a crucial component of marketing in this way. "Farmers markets are also a community of vendors who help make it happen every week," Milligan says.
Ask yourself if working with other people appeals to you.
Rewards of the vendor
While there are many considerations, there are also rewards. "Farmers markets are great starting places to incubate businesses," Milligan says. "The cost of becoming a market vendor is relatively low when compared to opening a brick-and-mortar store — making markets accessible options for producers who are just starting out. We've seen a number of farms start at market, develop a following and reputation, which they build upon in other opportunities like retail stores, brick-and-mortar shops or online subscription programs."
As opposed to selling everything wholesale, vendors get premium retail prices. "Keep in mind that the flip side of retail prices is that you have to figure in the labor, transportation and equipment needed for selling at a farmers market," Milligan says. "But it's a great way to meet people face to face, which is so important in getting repeat customers and word-of-mouth recommendations. The farmers markets are a good way to get your product into the kitchens of people and get your name out there."
Learn more at buylocalnebraska.org.
About the Author(s)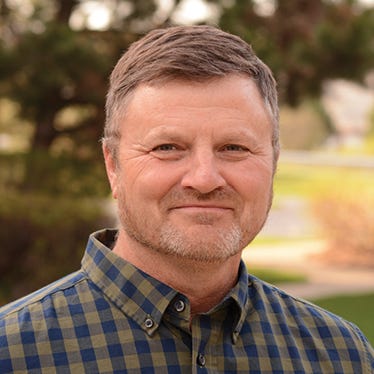 Curt Arens began writing about Nebraska's farm families when he was in high school. Before joining Farm Progress as a field editor in April 2010, he had worked as a freelance farm writer for 27 years, first for newspapers and then for farm magazines, including Nebraska Farmer.
His real full-time career, however, during that same period was farming his family's fourth generation land in northeast Nebraska. He also operated his Christmas tree farm and grew black oil sunflowers for wild birdseed. Curt continues to raise corn, soybeans and alfalfa and runs a cow-calf herd.
Curt and his wife Donna have four children, Lauren, Taylor, Zachary and Benjamin. They are active in their church and St. Rose School in Crofton, where Donna teaches and their children attend classes.
Previously, the 1986 University of Nebraska animal science graduate wrote a weekly rural life column, developed a farm radio program and wrote books about farm direct marketing and farmers markets. He received media honors from the Nebraska Forest Service, Center for Rural Affairs and Northeast Nebraska Experimental Farm Association.
He wrote about the spiritual side of farming in his 2008 book, "Down to Earth: Celebrating a Blessed Life on the Land," garnering a Catholic Press Association award.
Subscribe to receive top agriculture news
Be informed daily with these free e-newsletters
You May Also Like
---