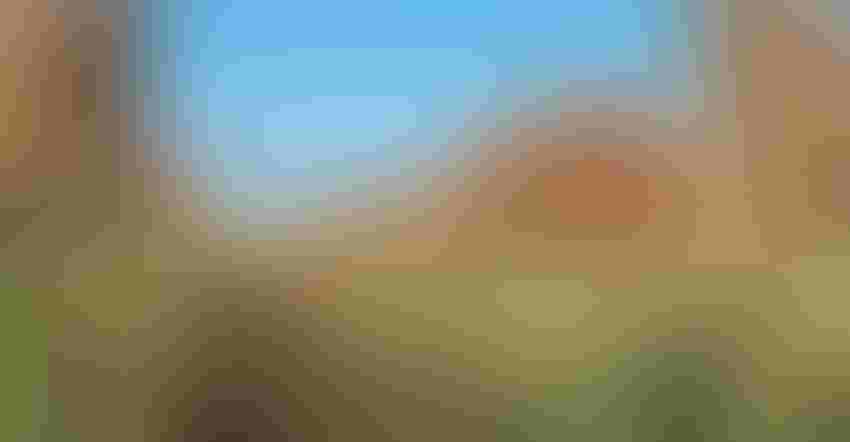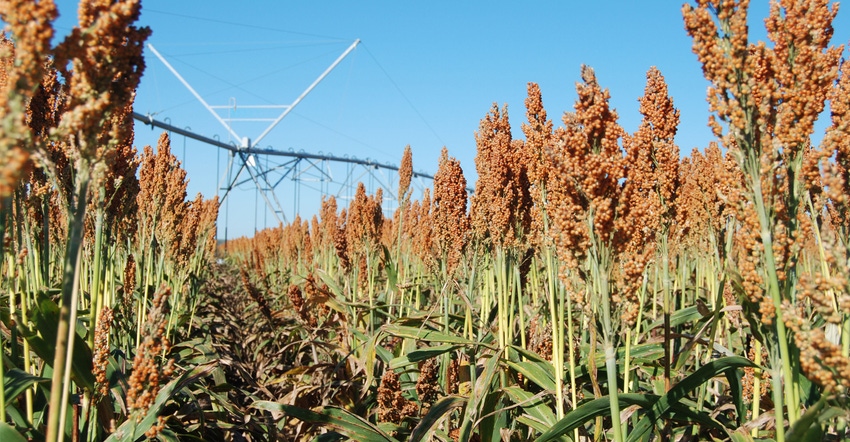 EXTENDING WATER: Sorghum is an opportunity for many farmers to stretch their limited irrigation resources and still remain profitable.
Loneburro /Getty images
Some readers may have noticed in my September column that my title changed from executive vice president  of National Sorghum Producers to founder of Serō Ag Strategies. After more than a decade serving sorghum farmers in various capacities as an employee of National Sorghum Producers and the sorghum checkoff, my family and I made the prayerful decision for me to step out of that role in August and rejoin the team as a consultant. My new company, Serō Ag Strategies, is a boutique consultancy that bridges the gap between farmers and their supply chain partners by specializing in sustainability and economic strategy for agribusiness.
Though it sounds complicated, I'm largely doing what I've always done and hope to do for the rest of my career — helping create opportunity for sorghum farmers in the marketplace and through advocacy in Washington, D.C., and beyond. Although my title has changed, the same sorghum farmers that I've woken up each morning for the last 11 years to serve are still on my mind at the beginning of each new day.
Mission close to home
The work that I do on behalf of sorghum farmers is deeply and intensely personal to me. My wife, Amanda, and I — along with my parents, Don and Paula — jointly own the original Duff family irrigated cotton farms. They're outside of a town west of Lubbock, Texas, called Levelland. Music buffs reading will recognize the town from a song of the same name by singer-songwriter James McMurtry. In it, the singer laments: "Daddy's cotton grows so high, sucks the water table dry, his rolling sprinklers circle back, bleedin' it to the bone." Cotton is a desert plant we grow out here precisely because it helps us manage the decline of the Ogallala Aquifer more effectively; but this irony aside, the lyric hits closer to home than any other I can think of.
Our land boasts 17 wells, together pumping approximately 1,100 gallons per minute, and we use this water to irrigate 411 acres. Irrigators reading will quickly do the math and wonder why we're still irrigating. Not only are our wells pumping a tiny fraction of what most Ogallala Aquifer wells pump, we're spreading what little water we do have across far too many acres.
I will say we're somewhat unique in the fact that our wells have pumped roughly this volume of water since they were drilled in the 1950s and 1960s, so we're not experiencing the same declines others are experiencing. Plus, given our shallower pumping depths in this part of West Texas, it's not prohibitively expensive for us to pump these smaller volumes. But we are irrigating far too many acres. No doubt about that.
Break the cycle
So why maintain the status quo? Farmers won't be surprised at the answer: Because our relationship with the bank all but requires it. We've got payments to make, and until that's no longer the case, we've got to keep rolling the dice with a larger-than-ideal number of irrigated acres. It's an awful cycle every farmer in America has been stuck in at one point or another in their career, and it's a cycle I believe sorghum can help break for families with irrigated farms, like mine. I've written a lot about the incredible productivity gains possible for irrigated corn and cotton farmers willing to manage water more efficiently by diverting a portion of their acres to sorghum grown with limited irrigation. Not only can this lead to greater productivity, but it can also lead to greater profitability and help farmers manage debt service without sacrificing the environmental health of the farm over the long term.
That's why I work for sorghum farmers, and that's why I founded Serō Ag Strategies. Serō is derived from the Latin verb meaning "to produce, to bring forth or to propagate." My family's future in agriculture depends on crops like sorghum, so I'll do everything in my power to produce, bring forth and propagate opportunities for sorghum farmers and their partners up and down the supply chain.
I'm here to help if your family farm or agribusiness wants to join me on this important journey.
Duff is founder of Serō Ag Strategies and serves as a consultant to National Sorghum Producers. He can be reached by email at [email protected] or on Twitter @sorghumduff.
About the Author(s)
Subscribe to receive top agriculture news
Be informed daily with these free e-newsletters
You May Also Like
---