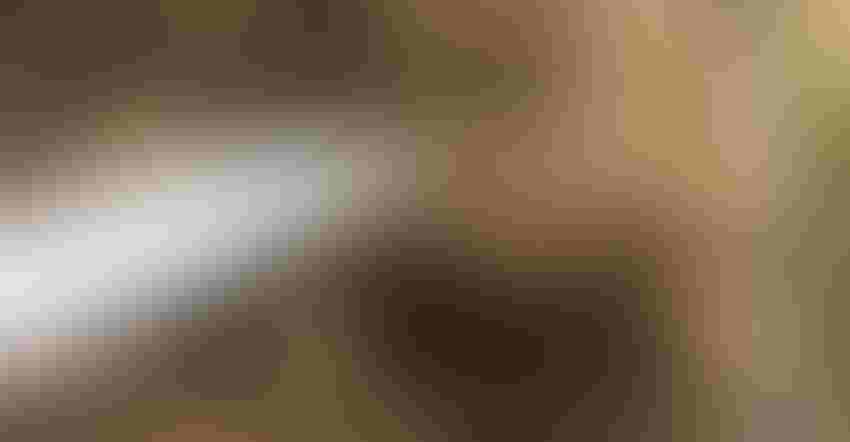 Many farmers would like to leave 2019 in the past, but there may be some agronomic consequences to the season we had last year. Specifically, many acres were planted when the ground wasn't quite fit. The limited planting window meant that farmers had to make the most of short opportunities. If areas on your farm were planted, harvested, or worked when the ground was "a little heavy", you may need to take compaction mitigated into account as you plan your spring field operations. Soybeans, specifically, will demonstrate year-long effects of early-season soil compaction.
Patience in the Spring
Long-term no-till production with cover crops increases soil organic matter and improves soil structure. However, the increased water holding capacity combined with cover crop residue can prolong periods of wet soil in the spring. Planting when the soil moisture content is too high can create a significant compaction zone that ultimately impacts soybean root development and yield.
In the pictures below you can see the effects of the planter and tractor weight, causing compression just below the soil surface on this no-till field.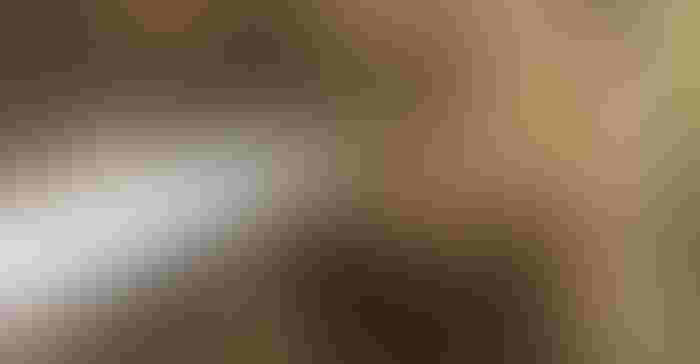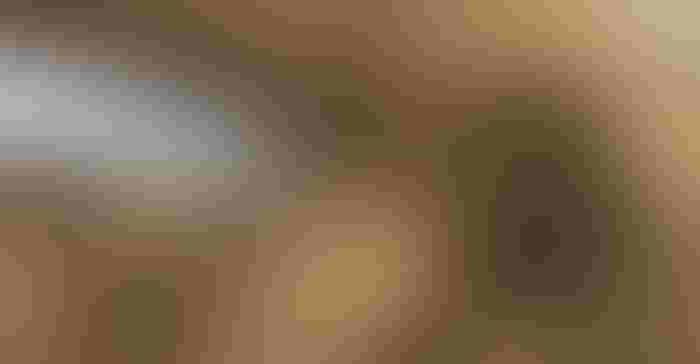 Observations
The overall soil structure directly above and below the compressed zone looks very good. In fact, the volume of worm holes, root mass, organic matter, and soil structure in these fields was quite good with exception to the compaction.

The soybean taproot was able to penetrate through the compaction zone.

The bulk of the balance of the rooting system was unable to penetrate through the compaction zone.

Most of the nodules remained above the soil compaction zone.
Soil moisture content influences the impact of machinery/ implement traffic. Wet soils compact more readily because of the "lubrication" effect the water has, allowing soil particles and aggregates to compress.
When soils compress, pore spaces collapse, soil bulk density increases and the following soil functions are impacted:
Root growth and development

Oxygen supply to roots and root respiration

Water infiltration and holding capacity

Supply of those nutrients requiring mass flow (movement by water of the nutrient to the root). An example is potassium (K) Soil Compaction and Nodulation
In cases of extreme compaction, nodule formation is restricted to above the compressed zone, which may only be the top 2 to 3 in. of the soil. When that happens, the nodulated zone likely experiences prolonged saturation, which reduces the amount of oxygen available to the nodules and ultimately leads to poor nitrogen fixation. Challenges to nodulation result in less total available N to the soybean plants, increased pod abortion rate and reduced seed size.
How to Know When Soils Are Fit to Plant
Mark Hanna's (Ag Engineer at Iowa State University) suggestions for how to determine if soils are "OK" or "too wet" to plant are to pick up some soil from the top 0 to 3 in. and form a ball in your hand. Throw it like you are gunning down a runner at first base from shortstop. If the ball is still intact when it hits the ground, it is too wet to plant. Another strategy is to make a ball and if you are able to get some moisture to come out on the squeeze, it is probably too wet to plant.
If you still aren't sure, you can get behind the planter or drill after it has run through the soil a few hundred feet and check for soil build up at the closing wheels or seed delivery outlets and to check for actual surface or sidewall compaction itself. If it doesn't look right to you, trust your gut and allow the soil to dry some more before planting too soon and costing yield.
Strategies to Manage Compaction in a No-Till Field
In many cases, you have to make a tillage pass to break it up. Often, the zone is shallow and can likely be broken up with a shallow (vertical tillage) pass in the fall, leaving the balance of the soil structure (3 in. and deeper) intact. The key will be to make the pass while the soils are dry in the fall and not exacerbate the problem with a spring pass when soils are wetter and the chance of heavy rainfalls post-pass are much higher.
Without tillage, there is a longer process to loosen soil compaction. Planting cover crops, like tillage radishes, with prolific rooting systems will break up compaction over time. Soybean or any crop that has a good taproot, like alfalfa, can also help.
Looking ahead to the 2020 planting season, take time to evaluate your farm and make specific management decisions. Areas that typically do not struggle with drainage may have held water in last spring's torrential rains and you may be contending with reduced air space in soils that laid bare last year. Work with your local agronomist to take an active management role so that 2019's problems don't carry forward into 2020's crops.
Beck's is the largest family-owned retail seed company in the United States that serves farmers in Illinois, Indiana, Iowa, Kentucky, Michigan, Minnesota, Missouri, Ohio, South Dakota, Tennessee, and Wisconsin. According to a recent seed industry survey, Beck's ranks as the fourth largest corn and soybean brand in the United States. At their core, all Beck's employees are Farmers at Heart. It stands for something special. It has soul. It has truth. And it represents a community of farmers, employees, and dealers who strive each day to seek challenges, push boundaries and innovate. Beck's has, and always will be, proud to serve a community of farmers who love what they do and who are proud to be… Farmers at Heart. For more agronomic new and information, visit Beck's Agronomy Talk page or blog at BecksHybrids.com.
Soil compaction in a soybean field can reduce the plant's roots system and reduce the number and health of the bacteria-filled nodules. Making a plan for the spring can mitigate the risk of carrying 2019's problems into 2020.
Subscribe to receive top agriculture news
Be informed daily with these free e-newsletters
You May Also Like
---