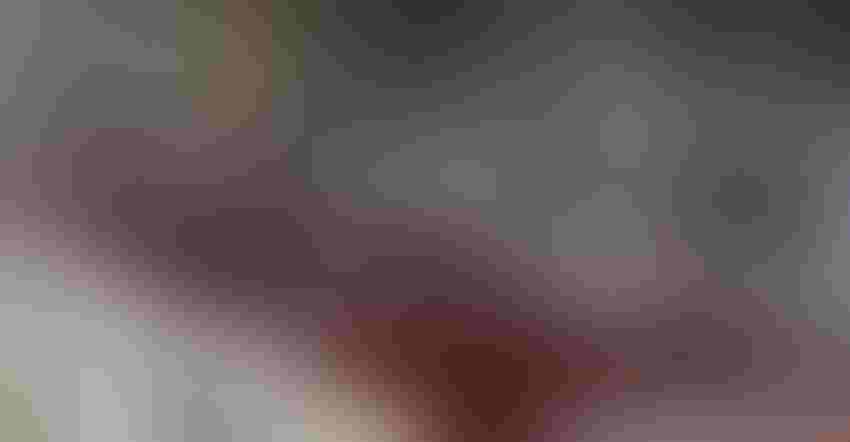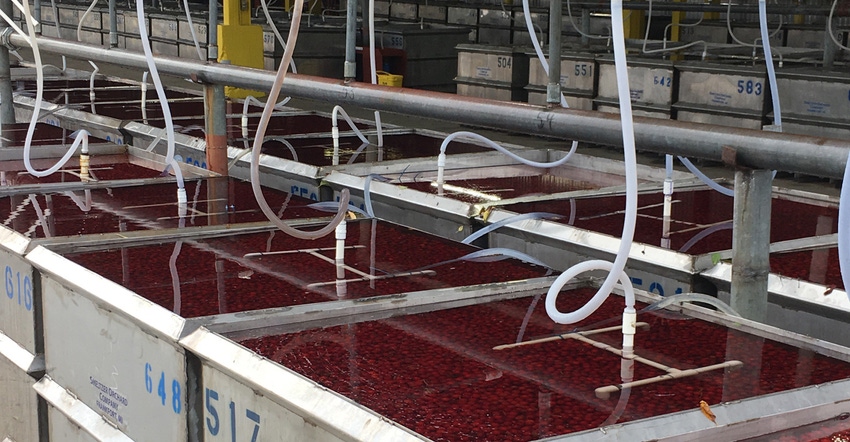 HARVEST UNDERWAY: Cherries started coming into Smeltzer Orchards processing facility on July 4. The price for cherries this season, which are smaller than usual, is yet to be determined.
The national Cherry Marketing Order is pitting industry members against each over what portion of the crop should be kept off the free market. However, most can agree it's going to be tough to pencil a profit in tart cherries this year and likely future years.
Some question the future of the industry as imports, largely from Turkey, now displace more than half the juice market the U.S. industry grew and worked hard to promote as a superfood.
Tom Facer, the newly elected president of the national Cherry Industry Administrative Board (CIAB), asked board members during their July 6 meeting what the industry thought it needed in terms of a restriction on fruit to keep the cherry business viable.
An onslaught of opinions followed, including pleas to put the restriction as high as 66% and as low as zero on this year's abundant crop.

IN-ORCHARD DIVERSION: One way of satisfying this year's required 31% restriction is in-orchard diversion, which means leaving the cherries on the ground.
The order — adopted in 1997 and governed by USDA — is one of the most complex and unique of any commodity. Managed by CIAB, it was created by and at the expense of tart cherry growers and processors in Michigan, New York, Oregon, Pennsylvania, Utah, Washington and Wisconsin.
CIAB, made up of growers and industry representatives from the seven states, is tasked with predicting what portion of the crop should be considered "free" and what should be "restricted," using what is called an optimum supply formula.
The goal is to match the annual supply of domestic tart cherries with market demand to stabilize prices and provide a consistent supply to the market, allowing for the reserve to be taken out in bad years. It was designed when virtually no foreign product was coming into the U.S.
Growers wanted the order, because with so much of the nation's supply grown in northwest Michigan, virtually the entire tart cherry crop can be devastated by one bad storm or be flooded with a good year.
Ultimately, after long deliberations and votes for 40%, 37%, 24% and 35% all failed, the board decided on 31% restriction, barely squeaking out the two-thirds majority vote it needed. That means, of the 344.5 million pounds of tart cherries U.S. farmers are predicted to produce, 107 million pounds will need to be destroyed on the ground, diverted at the plant or put into storage to be used for only certain uses, which include establishing new markets, exports, displacement of imports and new products.

HEFTY HARVEST: This year's harvest is forecasted at 344.5 million pounds, but growers are saying the crop will be less than predicted due to fruit size.
Processors dictate to growers how much of this year's 31% should be diverted in-orchard, and how much they may or may not pay for that fruit. They also set the price for delivered fruit.
Donating the fruit is an option. But because tart cherries are very delicate and must be processed no later than 48 hours after harvest, it's difficult to secure that ability from a nonprofit, which would incur a cost to process and store.
Strong impact
The Cherry Marketing Order is a big deal for Michigan, which leads the nation in producing about 75% of the U.S. annual tart cherry crop.
Dorance Amos, an Elk Rapids Township grower who farms about 450 acres of tart cherries, has no use for the order.
"This marketing order is outdated and doesn't take into account the demand that duty-free cherries are freely filling, mainly as juice from Turkey, at below cost-of-production prices here," he says. "We're destroying or restricting our American cherries when there's 250 million cherries being imported. The train has left the station and is headed for the cliff."
But not all agree. Suttons Bay cherry grower Jim Nugent thinks prices would be worse without the USDA crop restrictions. During the meeting Nugent said, "This is going to be a blood bath at the grower level with prices. It's too low [of a restriction] to prop up prices. We're looking at no bottom to the price at the grower level."
Amos says producers who are afraid the price of cherries will go too low should also consider the total they receive for their unrestricted crop this year, and average that over the entire volume of fruit. "You have to consider the whole crop; average it out. We're already below the cost of production and have been for several years," he says.
Several others were also supportive of the order and wanted it to be higher. Don Gregory, with Shoreline Fruit, a handler in Suttons Bay, argued that a higher restriction would keep free-market cherries priced higher, while the diverted cherries could be dropped to a lower price to displace imports. A higher restriction (45%) and the two-tier pricing idea was also supported by Aaron Peterson, a processor from Peterson Farms in Shelby. During the meeting he said, "This year is going to take us all to our knees. Some people will not get up next year or five years from now."
Phone calls to Gregory and Peterson were not returned, but in a letter to growers signed by Peterson it read, "All of the extra pounds put on the market (the difference between 31% and 45% restriction will put roughly an additional 50 million pounds on the primary market) will do great harm to grower pricing, as there is no domestic home for these extra pounds. Weak sellers will drop prices because they believe that is the only way they can sell. The failure of the CIAB to adopt a reasonable restriction in this time of oversupply and already large carry-in inventory has worsened an already weak market."
Facer, a processor from New York who started the meeting, was in favor of factoring in imports and dropping the restriction to account for them. He said he's going to take all of the growers' cherries and process it all and sell it all. "For several years we've denied what was happening in our industry," he said. "The majority of the board has denied that imports are coming in."
The board in past years has leaned toward higher restrictions, but this year had a much tougher time in bumping it up because the makeup of the board changed. Several members were unseated and replaced because a U.S. District Court ruling overturned a previous court's decision and decided in favor of Bill Sherman of Burnette Foods, an Elk Rapids food processing company that initiated the suit 11 years ago.
Sherman argued that the composition of the CIAB violated the Tart Cherry Order in that it was weighted heavily with Cherrco members. Cherrco is a federated grower cooperative of 23 grower cooperatives located throughout North America that has traditionally voted for higher restrictions. The court ruled that Cherrco was a "sales constituency" in January. USDA appointed replacements to better represent a cross section of the industry.
For this year, the markets being served by imports are still being left out of the optimum formula, to the chagrin of Tim Brian, president at Smeltzer Orchard Co. in Frankfort. He wanted the restriction to be much lower, not even supporting the lowest vote for 24% that failed. "When you're playing with economics, you have to look at imports," he said during the meeting. "In 2006, the U.S. had less than 20 million [raw product equivalent] coming in from Turkey. Last year we had 200 million."
He noted that most of this is concentrated juice, but other foreign, cherry products are making their way into the U.S. market. "From January to March of this year, the U.S. imported 1.5 million pounds of dried cherries, an increase of 404% from the same time a year ago," he said, citing figures from the U.S. Bureau of Census. "We're on track for 6 million by the end of the year."
What to do about imports
Michael DeRuiter, 36 and a third-generation farmer, grows and processes about 1,000 acres of tart cherries on his family operation in Hart, Oceana County. As chairman of the Michigan Cherry Committee, he notes how the U.S. industry has grown the market, but has not benefited U.S. growers. "We're growing the market for Turkey and that's frustrating," he says. "We're losing money on every cherry we grow, while watching cheap imports come in."
One avenue to address imports is by legal measures outside the marketing order, such as anti-dumping or countervailing duty challenges, but it can be expensive, time-consuming and difficult to prove.
DeRuiter has been part of a group urging Washington to place a tariff on imports. "They [Turkey] are not regulated like we are," he says. "We would need an investigative study to prove the product is below the cost of production. We know their government is heavily subsidizing the industry with cost share on trees, investments in processing plants and even credits to export. Cherry juice in Turkey costs more than what they are selling it for in the U.S."
Despite the frustration, DeRuiter thinks this year's restriction is fair because imports are being sold at about 25% the cost of production in the U.S, he says. "We can't compete with imports; we might as well scrap the industry."
More problems
Another point of contention in the formula is it factors in reserved cherries in storage. Several growers and processors wanted the old inventory taken out, claiming some of it is more than 2 years old, which is the extent the order allows. "It doesn't make sense to be destroying our current crop that our customers want by protecting old inventory," Sherman said in the meeting. "I want a zero restriction because I can sell it all, but my customers want the new stuff. … It's not the same as wine."
While the price for cherries continues to wane, the costs for holding product in storage and labor for processing plants continue to go up. And for the growers, spray bills are climbing.
Some growers may even struggle to get their free market cherries processed as two plants are no longer taking cherries — Cherry Growers (bankrupt) and Fruit Belt. Two others, Coloma Foods and Graceland, are cutting back.
To complicate matters, USDA has not approved the 2017 proposed rule, which set the restriction from last year. The restriction is designed to be preset by growers before harvest and then adjusted once harvest is complete. Last year, the restriction was upped from the estimated 28% to the post-harvest 31%. Even though growers have already complied with last year's crop restriction, USDA could change that percentage requiring additional adjustments with inventory.
This year's 31% preliminary restriction may also change after harvest when CIAB meets in September.
The cherry industry is facing many challenges, and Amos says some growers will not make it, especially those already leveraged.
DeRuiter stresses the need for more new products and uses for cherries, combined with aggressive sales campaigns. "Tough times bring good ideas," he says.
A peek at tart cherry pricing
According to a Michigan State University study, cost of production for tart cherries is estimated at 32 cents per pound, which varies considering several factors.
At Smeltzer Orchard Co., the average grower pay, per pound, was:
• 32.97 cents in 2013 with 0% restriction
• 36.87 cents in 2014 with 20% restriction
• 29.99 cents in 2015 with 20% restriction
• 22.38 cents in 2016 with 29% restriction
• 19.80 cents in 2017 with 31% restriction
Pricing for this year's crop is yet to be determined.
In the grower contract for Pinnacle Foods, growers in west-central and northern Michigan will be required to take the 31% crop diversion, while southern Michigan growers will not have the diversion but be charged a 2-cent regulation expense. Growers will get a 10-cent harvest advance on delivered product, with the final price to be delivered later. If a grower fails to make the required diversion, no additional payments will be made.
At Peterson Farms, the top grade of cherries will receive a down payment of 9 cents per pound. Down payment is Aug. 31, and final payment is Nov. 2. A letter to growers says, due to the size of this crop, "we are going to be selective on both the quality of fruit that we accept and the amount of fruit that we will procure from our non-100% grower base."
At Farm Fresh Fruit LLC, based out of New York, pricing for west-central Michigan cherries is 16 cents per pound for top grade. The first payment of 40% is Sept. 15, second payment of 30% is Jan. 25 and final payment is April 26.
About the Author(s)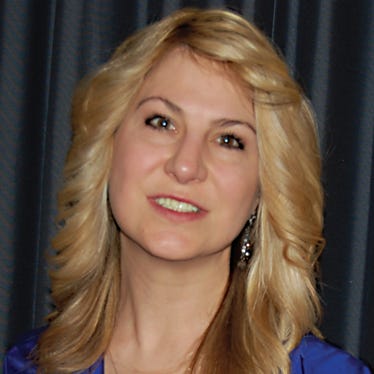 While Jennifer is not a farmer and did not grow up on a farm, "I think you'd be hard pressed to find someone with more appreciation for the people who grow our food and fiber, live the lifestyles and practice the morals that bind many farm families," she says.
Before taking over as editor of Michigan Farmer in 2003, she served three years as the manager of communications and development for the American Farmland Trust Central Great Lakes Regional Office in Michigan and as director of communications with Michigan Agri-Business Association. Previously, she was the communications manager at Michigan Farm Bureau's state headquarters. She also lists 10 years of experience at six different daily and weekly Michigan newspapers on her impressive resume.

Jennifer lives in St. Johns with her two daughters, Elizabeth, 19, and Emily 16.
Subscribe to receive top agriculture news
Be informed daily with these free e-newsletters
You May Also Like
---