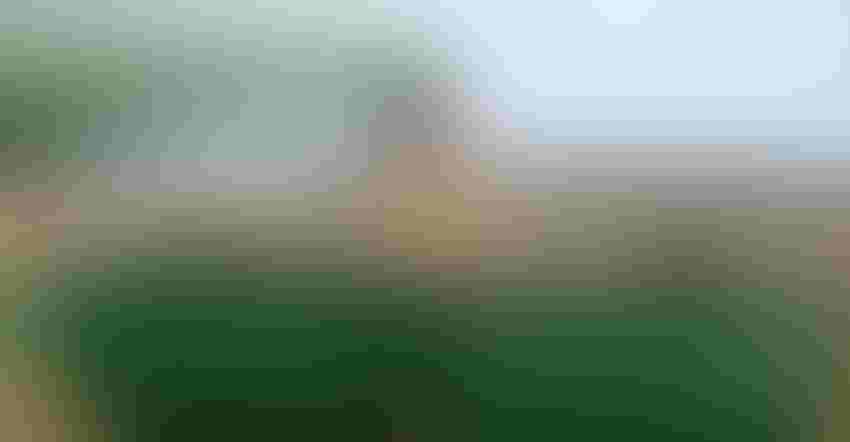 PUSHING PROFITABILITY: The goal of the TAPS competition is to promote profitability and the adoption of new practices that drive efficiency and profitability.
In December, the University of Nebraska-Lincoln's West Central Research and Extension Center wrapped up its first year of the Testing Ag Performance Solutions competition with a banquet recognizing the competition's winners in the categories of highest yield, highest input use efficiency and most profitable.
The TAPS program was born from a conversation between University of Nebraska Extension educator Chuck Burr, agriculture and water management specialist Daran Rudnick, cropping systems specialist Rodrigo Werle, and ag economist Matt Stockton,
The competition gives participants a chance to use different management practices and technologies, including tools and practices for different irrigation and nitrogen management practices, seeding rates and hybrid selection, and marketing strategies, with an emphasis on profitability.
During the first year, the competition was limited to corn production, but next year, the competition will be adding a soybean competition.
"We feel that because corn and soybeans are widely grown in Nebraska, it would be appropriate to highlight some of the challenges and opportunities for managing soybeans in addition to corn," Rudnick says.
However, it isn't yet certain what this will mean for the overall size of the competition; it may mean doubling in size with two concurrent competitions. The addition of soybeans will also mean new technologies that can be used by participants.
"We want to expand the competition and get more people involved. Having more people competing and doing different things will highlight some of the innovative ideas and management strategies," Rudnick adds.
Both competitions will move to a new area that was previously uniformly managed and will take place concurrently, but separate from one another.
And as the TAPS program gets off the ground, Chuck Burr notes the competition is garnering interest from other regions that are looking to establish a similar program of their own. This includes in the nearby states of Kansas, Colorado, Texas, Oklahoma and New Mexico, as well as within Nebraska.
"They really like our model of engaging with producers and those in ag to solve issues in efficiency together," Burr says. "That's very exciting for us. We've talked about putting together how to conduct a TAPS project, kind of like a manual. So people know what to do, the kind of equipment needed."
The competition might also be opened up to other stakeholders, including UNL educators and natural resources district personnel who could plug in strategies they're researching in their areas.
Roric Paulman, a grower from Sutherland who won the award for most profitable in this year's competition, notes the program could potentially be used as an online platform for growers to learn about certain "what if" scenarios, similar to on-farm research.
"We are really establishing the process to put it right on a website and actually be able to have a producer sit there with his planning process and say, 'If I drop this seeding rate — 2,000 seeds — and it looks like it would only cost 5 bushels, but I save $12 per acre, what's the trade-off? Can I massage this to be profitable?'" Paulman says. "We have all kinds of on-farm research, but no one has put in a systems approach for a dashboard that you can do what-ifs and adopt [and] innovate out of."
Subscribe to receive top agriculture news
Be informed daily with these free e-newsletters
You May Also Like
---