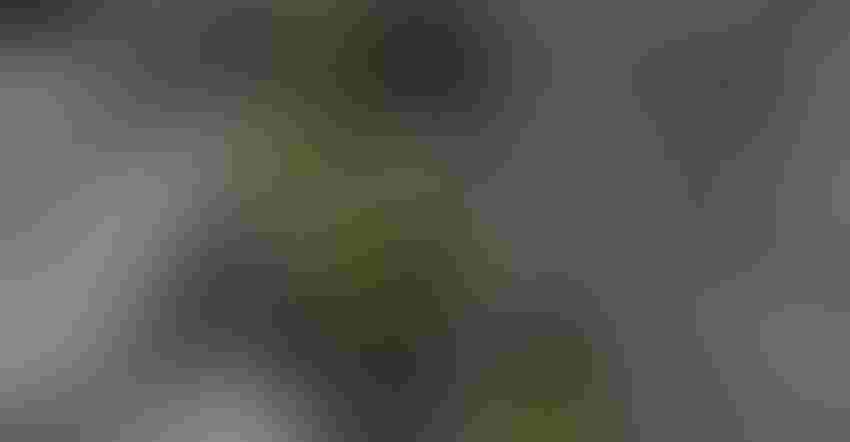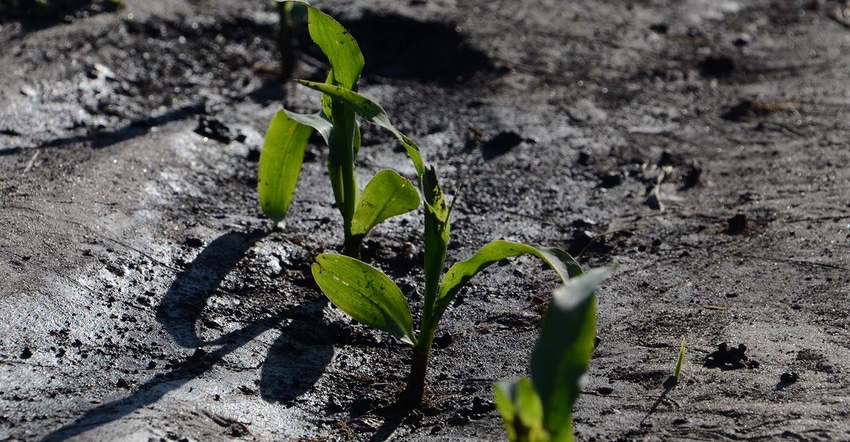 INJURY: We don't like running ugly corn pictures but based on what Farm Progress PANEL members told us, this was a common sight, as was parched ground and more. The 2021 spring season has been a challenge.
Willie Vogt
There are times when people are busy, and they just don't want to be bothered, and that may have happened for respondents of the latest Farm Progress PANEL. While the response was a little lighter than usual, the information shared was still enlightening.
We asked our PANEL "Just how has spring weather been on your operation?"
Just over one-third responded that they have been delayed by wet weather. The PANEL went to participants just ahead of the hot spell that's gripping the Midwest. But given the soggy fields seen across areas ranging from Kansas to Indiana show that while drought grips parts of the country, there's rain in some places.
Half the respondents had the opposite problem noting they were dry but "we planted anyway." This plant in hope of rain approach sometimes pays off, but also shows that the 2021 season is challenging farmers in new ways.
Perhaps the most telling answer came from 16% of the respondents who answered "I don't want to talk about it." Given some of the images we've seen on Twitter and Facebook. There's no doubt that may be true.
As spring turns to summer – which apparently happened on a Saturday – we hope the rest of your season is a little more "normal."
Stay safe this season. And thanks to everyone who responded to these PANEL questions.
Be a part of the PANEL
The Farm Progress PANEL is your chance to share your thoughts on key issues. To take part, start by signing up for our daily mobile text service Farm Progress NOW. Just text FARM to 20505, then respond to the text you get back. Later in one of our daily texts we'll provide information about how to sign up for the PANEL. This is your way to share insights about what's happening on your farm. If you ideas for PANEL questions, send the to [email protected]. We're always looking for a good question.
About the Author(s)
Subscribe to receive top agriculture news
Be informed daily with these free e-newsletters
You May Also Like
---