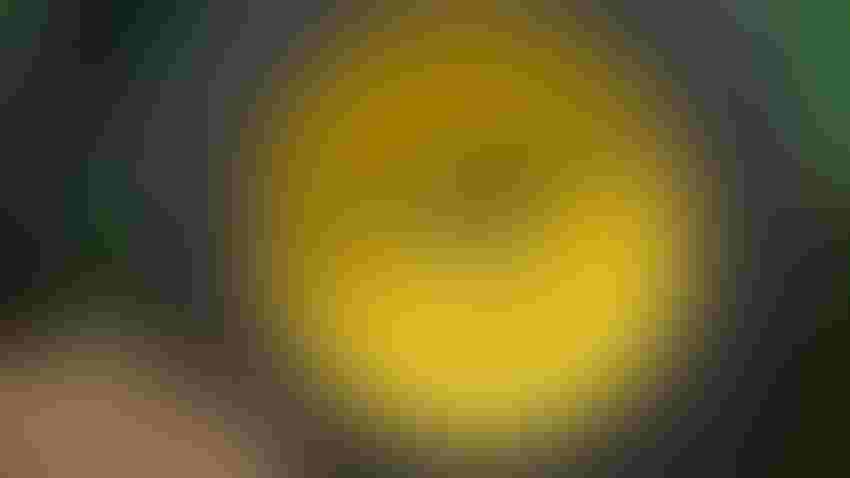 ADJUST ON THE GO: This device allows the operator to inflate or deflate tire pressure while driving through the field or traveling on the road.
Photos by Tom J. Bechman
The ability to change tire pressure in tractor tires on the go is no longer a pipe dream. It's reality, and the technology is commercially available. That leaves two questions: Does lowering tire pressure while working in the field improve yields? If so, does it improve them enough to justify paying for the equipment?
Studies in Beck's Practical Farm Research trials in 2022 shed light on the first question. Because the yield differences were small and statistics weren't applied, the second question is still a jump ball. Justification would depend on what you pay for the system, corn and soybean prices, and how many acres you farm.
"We wanted to see if lowering tire inflation on the planter tractor would mean less soil compaction, and result in better yields," says Steve Gauck, a Beck's regional agronomy manager who helped explain results at Beck's winter customer meetings. He lives near Greensburg, Ind.
The first observation, he says, is that the technology works — it will deflate tires to operate at lower inflation pressure in the field and inflate them for road travel. Officials for the company that makes the tire inflation-deflation equipment note that several improvements were made during the year after the unit was installed for the Beck's test.
What results say
The Beck's PFR tire pressure study was repeated at five locations: Indiana, Kentucky, southern Illinois, Minnesota and Ohio. Tire inflation pressures compared, all in pounds per square inch, were 35, 28, 20, 12 and 10 on front tires; all rear tires were at 6 psi.
Averaged across all sites, corn yields were lowest at 35 psi. Yield increases for the 28, 20, 12 and 10 vs. 35 were 1.3, 1.6, 1.6 and 2.2 bushels per acre, respectively.
"Yield differences were fairly small but consistent," Gauck says. He notes that although these were field-scale plots, the equipment is relatively small. One might expect to see more difference with larger equipment.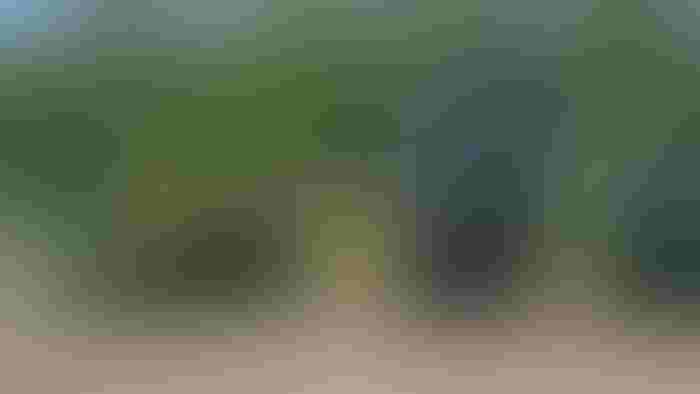 UNDER PRESSURE: Beck's conducted studies to see if running at various tire pressures in the field affected yield.
What about soybeans? Would yield differences still show up? In the Indiana trial, they were stronger as a percent of total crop yield. Dropping tire pressure below 35 psi added several hundred plants per acre in stand. Yield increase at 28, 20, 12 and 6 psi vs. 35 were 0.8, 1.3, 2.4 and 2.5 bushels per acre. Limited root digs indicated taproots appeared to go deeper at 6 psi vs. 35 psi, although statistical measurements weren't taken.
In tests at other locations, sometimes the highest yield was at 12 or 20 psi, but 35 psi was always lower in every test, every time.
Conclusive proof? No, and it's only one year data. But it's tantalizing. Two extra bushels of corn at $6 per bushel and 2 more bushels of beans at $14 for lowering tire pressure? That's about $20 per rotation acre, and on 2,000 acres, that's $40,000. That's real money — if it's real.
Subscribe to receive top agriculture news
Be informed daily with these free e-newsletters
You May Also Like
---