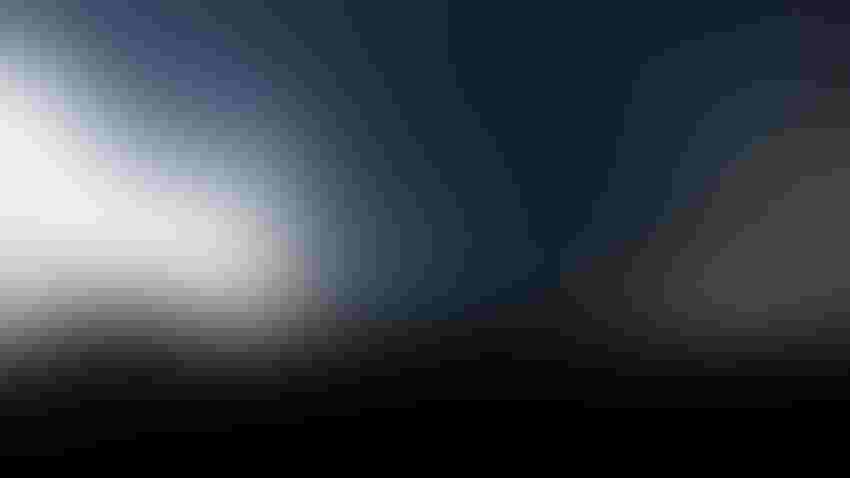 SUPERCELL: The weather can turn in the drop of a hat. This photo of a supercell was taken outside of Lewistown, Ill., on April 4. The supercell spawned a tornado that touched down in two different towns across Fulton County, Ill. That storm resulted in four injuries, including one critical, and snapped off more than 100 power poles.
Betty Haynes
The last several weeks of weather have proven to be aggressive, with fronts spawning severe storms and tornadoes across the Midwest.
"We're well ahead of average on tornadoes, given that the last system produced well over 100," says Eric Snodgrass of Nutrien Ag, referencing the March 31 storm system that tore through Iowa, Illinois and Indiana, producing 142 tornadoes. Several schools even canceled class in advance, heeding meteorological warnings.
Snodgrass says he anticipates this spring will see more severe weather than normal. And unfortunately, he adds, we're just getting started.
"Our busiest time of year for severe weather is late April through mid-June," Snodgrass says. "We're not even to the worst part of storm season historically."
According to Snodgrass, three factors are playing into atmospheric volatility in spring 2023:
an overly active Pacific jet stream, due to the loss of La Niña and the building of El Niño conditions

colder-than-normal conditions throughout the West because of extensive snowpack

warmer-than-normal conditions in the Gulf of Mexico and off the East Coast
"If you can just imagine the jet stream comes into the West, dips down into California, Arizona, New Mexico, and then makes a turn to go over the warm air by going straight from Arizona, New Mexico toward the Great Lakes," Snodgrass says. "The speed of that is what's critical to increasing the risk of severe weather. It's the contrast of a hot south and very cold north that drives it all."
He also anticipates a break in the next few weeks from severe weather but expects storms to start back up from late April into early June.
And as tractors fire up to start planting, Snodgrass has some advice for growers across the Corn Belt.
"My simple advice is to stay weather aware, have access to radar and know how to look at it," he says. "You don't want to ever be caught off guard. And you definitely don't want to wait until you see the storm coming over the horizon before you make a move."
He adds that it's best to take shelter in homes with interior walls, rather than sheds or barns with large interior cavities.
"Warehouses or barn-style buildings are more susceptible to strong wind events," Snodgrass explains. "A 100-mile-per-hour wind against the side of a barn is a lot of area for wind to increase its force against and can easily topple the structure."
Lightning strikes are also increased with volatile weather conditions.
"Being in a tractor or in a vehicle is safer than being outside," Snodgrass says. "But being in a building by far is the safest place you can be."
And the best advice for planting season? Be ready to roll when the sun is shining.
"What this all means is probably tighter windows to get field work done," Snodgrass says. "When these warm spells show up, take advantage of them, knowing that the atmosphere might close the planting windows back up pretty quickly."
Snodgrass recommends the following weather resources:
Subscribe to receive top agriculture news
Be informed daily with these free e-newsletters
You May Also Like
---