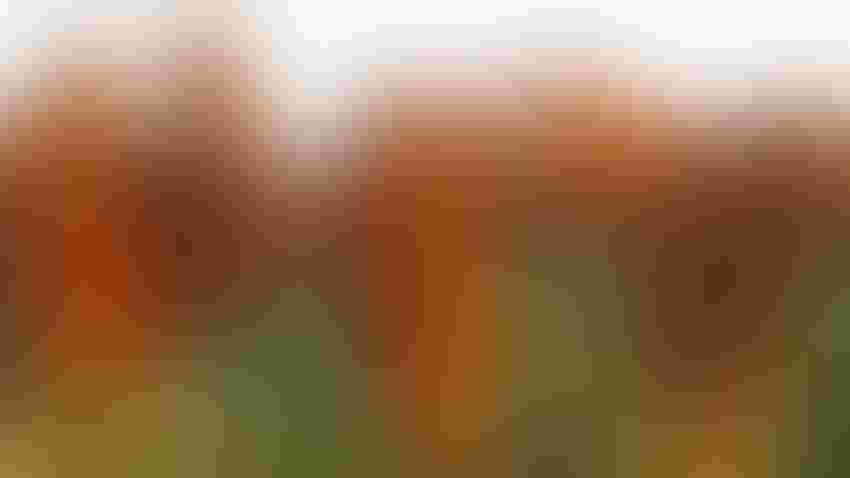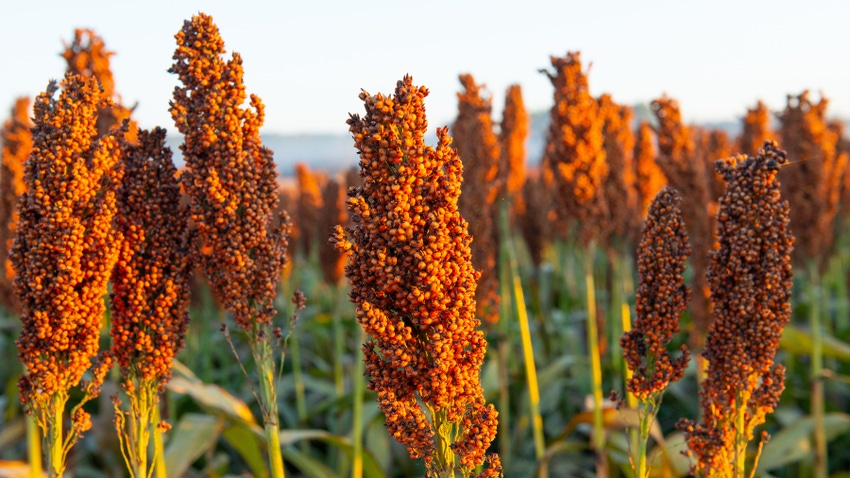 SKY-HIGH: Consumers continue to turn to gluten-free and plant-based foods. Sorghum is gluten-free and is high in protein, which makes it an ideal product for these diets. Its versatility and role in sustainability is drawing interest from private investors, leading to the launch of the Collaborative Sorghum Marketing Transformation Program, or cSmart.
William Reagan/Getty Images
Farmers are constantly looking for ways to improve their operations and make them more sustainable. Fortunately, there is more investment capital being deployed in agriculture than ever before, much of it with a focus on sustainability. One example of this is New York-based investment company KKR's recent $300 million investment in Advanta, the largest sorghum seed company in the world.
As many U.S. farmers already know, sorghum is an ancient grain that has been around for approximately 8,000 years, but it has recently been gaining attention in consumer circles predominantly for its nutritional and environmental benefits. It is high in protein and fiber, has more antioxidants than blueberries, contains more iron than a 3-ounce steak and is gluten-free. The crop also requires one-third less water than corn, making it more sustainable in areas where declines in groundwater are threatening rural communities. Sorghum handles heat well and is most often farmed with little to no tillage, reducing soil erosion and improving soil health. Its large root system also scavenges for nutrients, making it a valuable crop for improving soil health.
As demand for gluten-free and plant-based foods continues to grow, sorghum's gluten-free status and high protein content make it an attractive option in the kitchen. Additionally, its versatility as a grain makes it suitable for use in a variety of products, from cereals to snacks to beer. Truly, sorghum meets many of the modern consumer's needs better than any alternative.
Venture platform
With this fact and the interest from private investors in mind, sorghum has launched the Collaborative Sorghum Marketing Transformation Program, or cSmart, which many farmers learned about for the first time from one of the many Farm Progress publications in March. This venture platform comes alongside private investors by matching investment with funding to facilitate marketing, promotion, and other activities. The program is aimed at increasing demand for sorghum products — and ultimately improving the profitability of sorghum production for farmers.
By investing in sorghum in a new way that attracts even more capital from outside interests, we will improve the health of our soil and the environment. Sorghum investment also will meet the needs of a changing consumer market and provide competitive returns to interested investors within the sorghum industry and beyond as well as impact sorghum farmer profitability in a positive way. As the "resource-conserving crop," sorghum can be a leader in sustainable agriculture and help shape the future of agriculture overall. And with platforms that facilitate private investment like cSmart, we have the framework in place to do so.
For startups or established businesses looking to deploy new technologies in sorghum or investors looking to deploy capital into sorghum projects, please do not hesitate to reach out to me at 806-638-5334 or email me at [email protected]. I can also be found on social media, including on Facebook, Instagram, Twitter and LinkedIn.
Duff is founder of Serō Ag Strategies and serves as a consultant to National Sorghum Producers. He can be reached by email at [email protected] or on Twitter @sorghumduff.
Subscribe to receive top agriculture news
Be informed daily with these free e-newsletters
You May Also Like
---