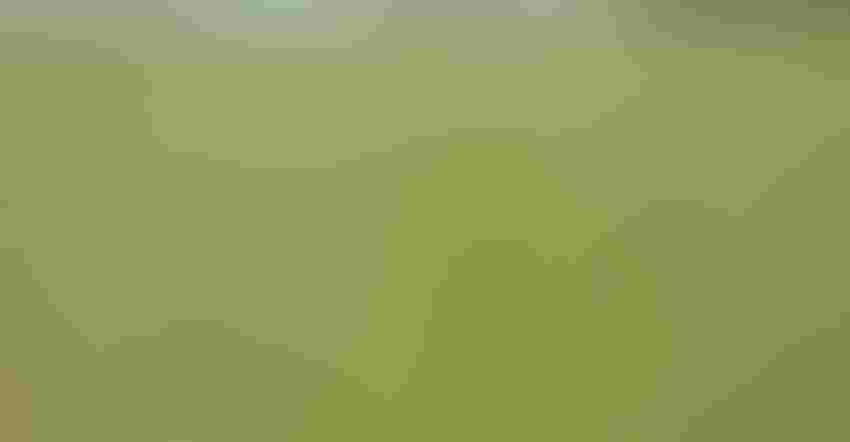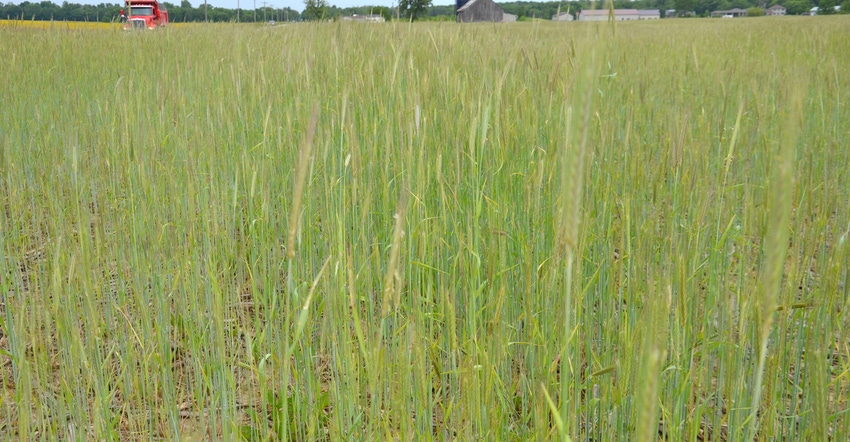 ASK QUESTIONS: If cereal rye planted at different times or by different methods reacts differently in the spring, try to find out why. Add it to your base of knowledge.
Tom J. Bechman
Anyone who is on a soil health journey realizes it truly is a journey. You take steps forward each year, and occasionally a step backward, but you're hopefully always moving forward. The goal is a regenerative agriculture system and healthy soil producing healthy food, resulting in healthy consumers. Most on this path will admit to making mistakes that resulted in knowledge gained, and most also will confess to having questions without easy answers. One producer had such a question after working through spring 2021.
This producer has no-tilled and planted cover crops for more than 10 years. In the fall of 2020, he flew on about half of his cover crops in September, and the other half was drilled after harvest. Cereal rye was included in all the mixes. Due to somewhat dry conditions last fall, the aerially applied cover crops were a bit slow to take off and, honestly, not that prevalent going into winter. Since the drilled cereal rye was planted a bit late after harvest, it also was not very green as winter approached.
Spring came, and cereal rye broke dormancy and started to do what cereal rye does: grow fast. Then questions started to arise. The drilled rye broke dormancy quicker, grew quicker, looked better and, when fully mature, was quite a bit taller than the aerially planted cereal rye. It stands somewhat to reason that the dry fall would slow the initial growth of the aerially planted rye. But why in the spring was growth impeded and the final biomass level less? Soils are similar and the seed was the same. Why was there a difference?
Seek answers
Let's throw out some ideas and ruminate on possible issues. Did running the drill over the soil release some nitrogen that the rye was able to take advantage of? Did the drill break down the prior year's residue so there was a nitrogen release?
Did the drill break up a surface application herbicide band and reduce the potential impact of herbicide carryover? Or was it something else?
Was it a combination of all these things? Why on May 15 could you still tell a difference between drilled and aerially applied cereal rye when termination occurred?
The exact answer may never be known. Was the aerially applied cereal rye planted a week too late? Maybe there was herbicide carryover with it but not the drilled cover crop planted later? Is a producer better off to plant shorter-season cash crop varieties to allow earlier planting of cover crops?
The bottom line is that every producer needs to do their own on-the-farm research, or at least on-the-farm comparisons. Every producer needs to do some sort of trial ever year so they can use the data to make future decisions to better their operation. This is especially true for those on a soil health journey.
Do the research to make the system work on your farm under your management ability to fulfill your goals. For more information on bringing cover crops into your operation, contact your local Natural Resources Conservation Service or soil and water conservation district office.
Donovan is a district conservationist with the Natural Resources Conservation Service. He writes on behalf of the Indiana Conservation Partnership.
Subscribe to receive top agriculture news
Be informed daily with these free e-newsletters
You May Also Like
---