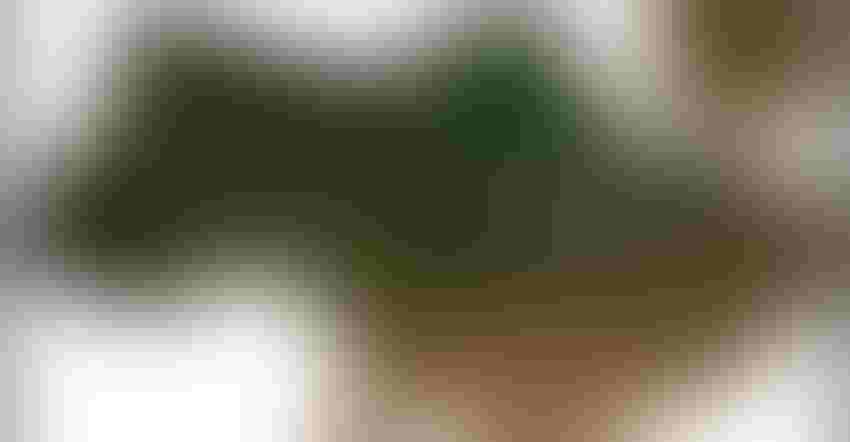 SATELLITE IMAGES: The NASA harvest team used satellites to observe the areas that were left unharvested and found they were mainly concentrated along the front line.
Courtesy of NASA
NASA's satellite-based Harvest program is revealing new details into Ukraine's wheat harvest in the first growing season after Russia's invasion in February.
The NASA team calculated that farmers harvested 26.6 million tons of wheat in 2022, several million tons higher than expected in leading forecasts.
"That's down from the previous year's record harvest of 33 million tons, but it's close to the five-year average of 27.9 million tons," says Inbal Becker-Reshef, director of the Harvest program.
However, Ukraine does not have access to 22% of that wheat in the eastern part of the country because of the war, leaving Russia in control of a vast — and valuable — swath of wheat.
"Russia will likely reap the benefit of a significant portion of the close to 27-million-ton wheat crop," says Sergii Skakun, a NASA Harvest and land cover and land-use change scientist.
The analysis showed that 5.8 million tons of wheat were harvested from areas that were not under Ukrainian control, representing a loss of at least $1 billion.
Some analysts feared that 20% to 30% of Ukraine's winter crops might not be harvested at the end of the summer. However, NASA Harvest's analysis indicates that 94% of the winter crop was harvested, including 88% of winter crops in areas not controlled by Ukraine.
NASA's Harvest system combines satellite observations and modeling to assess the planting, growth and harvest of key commodity crops.
"Satellite data enables us to provide rapid agricultural assessments that are critical for markets and food security," Becker-Reshef says. "Knowing the actual level of production in Ukraine contributes to lowered uncertainty and price volatility in food markets. This is a growing focus for the Harvest team, and we're working on developing and launching a new agricultural rapid response center that will focus on that."
Source: Michigan Farm Bureau
Subscribe to receive top agriculture news
Be informed daily with these free e-newsletters
You May Also Like
---