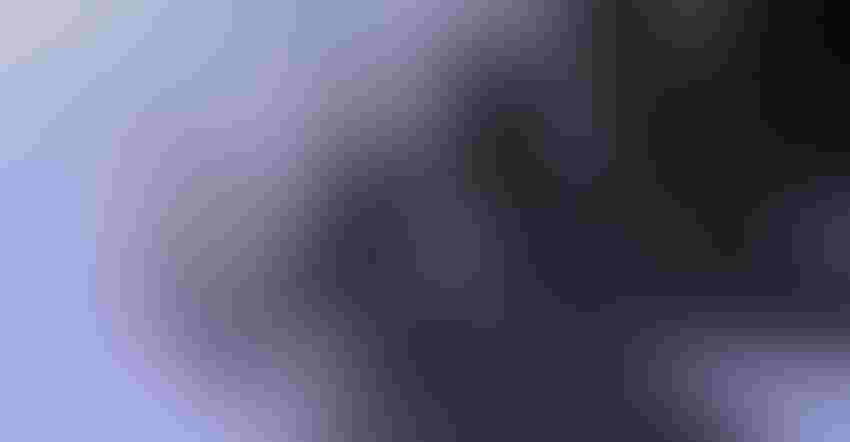 SMALL BUT POWERFUL: Swarm satellites, which weigh about 1 pound, offer the potential for much higher data-sharing capabilities.
Photos courtesy of Swarm
Once upon a time, a satellite always meant a massive device launched into a far-flung orbit from Earth. While larger satellites are still rocketed into Earth's high orbit, one tech company is building more of a "bite size" satellite. "On Twitter, they compare our satellite to the size of a grilled cheese sandwich," says Ben Longmier, co-founder and chief technology officer for Swarm.
Satellites have gotten smaller, but with rising numbers orbiting much lower in the sky, they can provide a level of data connectivity that beats cellphones in both coverage and cost.
"We're a startup with about 30 people here," Longmier says. "We develop, build and design small satellites and provide data communications."
The aim is a satellite constellation that covers the Earth and provides a data gateway for information captured there. There's a growing number of Internet of Things sensors at work in fields. However, global connectivity is limited, with 90% of the planet not served by cellular or Wi-Fi service. Swarm is aiming to fix that.
How it works
Swarm's 1-pound satellites are launched into low Earth orbit in groups. In June, the company launched another 28 satellites into orbit to provide almost constant coverage of the world throughout the day. "There are still a couple gaps in our coverage we're filling in the rest of this year," Longmier notes.
Customers who design data-gathering tools like soil moisture probes or weather stations or even industrial monitoring tools can install a Swarm Tile that can connect with that satellite system. Longmier says the company has already engaged with a number of companies to use those tiles.
Farmers won't be heading to the store anytime soon to buy their own Swarm Tile, instead service providers who use probes to gather on-farm data for water and crop management would use these systems, Longmier explains.
Essentially, the Swarm Tile and satellite system provide improved data connectivity where cellphone service is not available, and Longmier notes the cost is lower. The price for a single tile transmitting data is $5 per month. A farmer may not see that direct cost if the service provider bundles it with the IoT sensor, but the lower data transmission costs will facilitate greater use of these sensors, providing valuable data more frequently.
SATELLITE CONNECTION: The Swarm Tile installed in an in-field sensor could transmit information to the Swarm constellation from anywhere in the world, which is helpful in regions lacking cell coverage.
Longmier says the company works closely with sensor makers to keep power requirements low for the data-transmission tile. "In some cases, we'll build a system where the sensor will work for 10 years out in the field with a single battery," he notes.
Ways it can be used
Sensors in the field are growing in use, especially in areas where water management is critical. And water management is the low-hanging fruit of the in-field data collection world. However, increasingly sophisticated sensors on the market measure weather conditions and can provide alerts when conditions are right for specific diseases, or when crops reach certain growth stages where in-season actions are needed.
Longmier notes a benefit of the Swarm approach is that with the tile installed in the sensor, the farmer would not have to worry about where the sensor goes. "We have people that deploy sensors around the world. They don't have to worry about where that sensor is placed to get access to cell service," he says.
For example, he cites a company that had cellular-based sensors that worked well in California, but when it wanted to deploy them in Nevada, there was no cell service. That's not an issue with the Swarm approach.
There are other communication standards on the market for sharing data from field sensors to data gateways. But if the data gateway can't share that information to the cloud, you still have a problem. A distributed satellite approach may make more sense in the future.
While you won't be buying a Swarm Tile to use on the farm directly, you may have service providers offering better coverage for sensor systems in the future relying on this infrastructure. You can learn more at swarm.space.
Subscribe to receive top agriculture news
Be informed daily with these free e-newsletters
You May Also Like
---