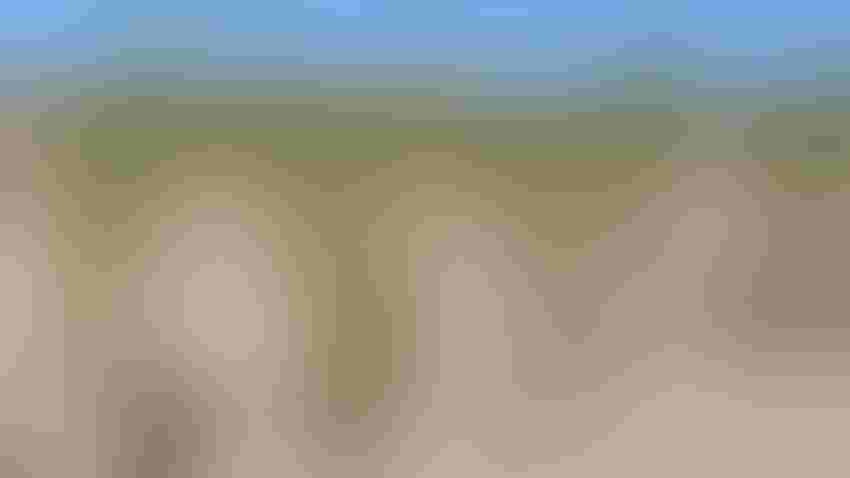 Rice Extension specialist, Justin Chlapecka, studies planting dates and seeding rates in furrow-irrigated rice from mid-March through mid-June to capture the yield potential across the entire planting window in southeast Missouri.
Whitney Haigwood
At a Glance
Research looks at planting dates and seeding rates, with a focus in furrow-irrigated rice in Missouri.

Billbugs thrive in row rice, and a diamide seed treatment is an effective residual control method with additional benefits.

An early planted soybean trial will help determine if double-cropping soybeans is possible in the Bootheel.
University of Missouri Extension specialists at the Fisher Delta Research, Extension and Education Center (FD-REEC) in Portageville, Mo., are hard at work with research focused on row crop production in the Bootheel. The diverse soil profile of the area provides ample research opportunities to verify and update Extension recommendations for the southeastern part of the state.  
Three specialists extended an invitation to Farm Press for a tour of FD-REEC to highlight a few projects underway in 2023. From early planted soybeans to seeding rates and billbugs in row rice, boots are on the ground with hopes of valuable takeaways from this year's production season.  
Variety trials and seeding rates in row rice 
This year marks the second year for MU rice variety trials since rice extension specialist, Justin Chlapecka came onboard. In 2023, there are four on-farm studies placed strategically across the rice growing areas of the bootheel, including south Dunklin County near Big Lake Refuge, southwest of Sikeston, south of Poplar Bluff, and west of Dexter. There are also several studies on gumbo ground at the FD-REEC and on silt loam soil at the Missouri Rice Council's research farm west of Crowley's Ridge. 
Rice cultivars and hybrids are tested on both flood irrigated and furrow irrigated fields, with a focus on furrow irrigation to garner more sharpened recommendations for row rice.  
"We focus on furrow irrigated rice, although it is only about 30 percent of the 200,000 acres of rice grown here in Missouri. We feel like there is a lot to learn about row rice and it is a niche we can carve out," Chlapecka said.  
Seeding rate studies on the furrow-irrigated fields compare the top and bottom of the field in addition to the middle third of the field.  
"Last year the seeding rate trials showed that we actually need a higher seeding rate toward the top of the field, higher than what we have been using. Then, as you progress toward the bottom of the field you need a lower seeing rate," he reported.  
These variety trials go hand in hand with a planting date trial at two of the locations. The planting dates range from March 15 through June 15, with five additional planting dates spaced three weeks in between to capture the entire planting window in the Missouri Bootheel. 
"We also have a seeding rate trial incorporated in that study for the first, middle, and last planting dates. Currently, we have recommendations to increase your seeding rate when planting really early or late. With this study we are looking to see if those recommendations are still valid or if they need to be adjusted," Chlapecka said.  
He noted that results from the March 17 plant date in 2022 trials yielded as good or better compared to other plant dates, with an especially positive impact in the inbred rice varieties.  
Billbug management in row rice 
Another research project that goes hand in hand with row rice is conducted by crop protection specialist, Chase Floyd. Prior to Floyd joining the MU team at the FD-REEC in 2023, he spent much time and focus on the management of rice billbugs in Arkansas.  
This year, he is researching the control of rice billbugs on the rice research farm, where he noted that the pest population is much worse than many places he experienced in Arkansas. "I think a lot of that is because 30 percent of the Missouri rice acres are in row rice," Floyd said. 
Billbugs thrive more so in row rice than flooded rice. Once a rice field is flooded, the pests quit feeding and go into what Floyd describes as hibernation. 
"In flooded rice, I can pull a core at 40 days post flood. If I find a rice billbug, you can set it on the table, give it about ten minutes, and it will start moving again. They are pretty resilient pests," he explained.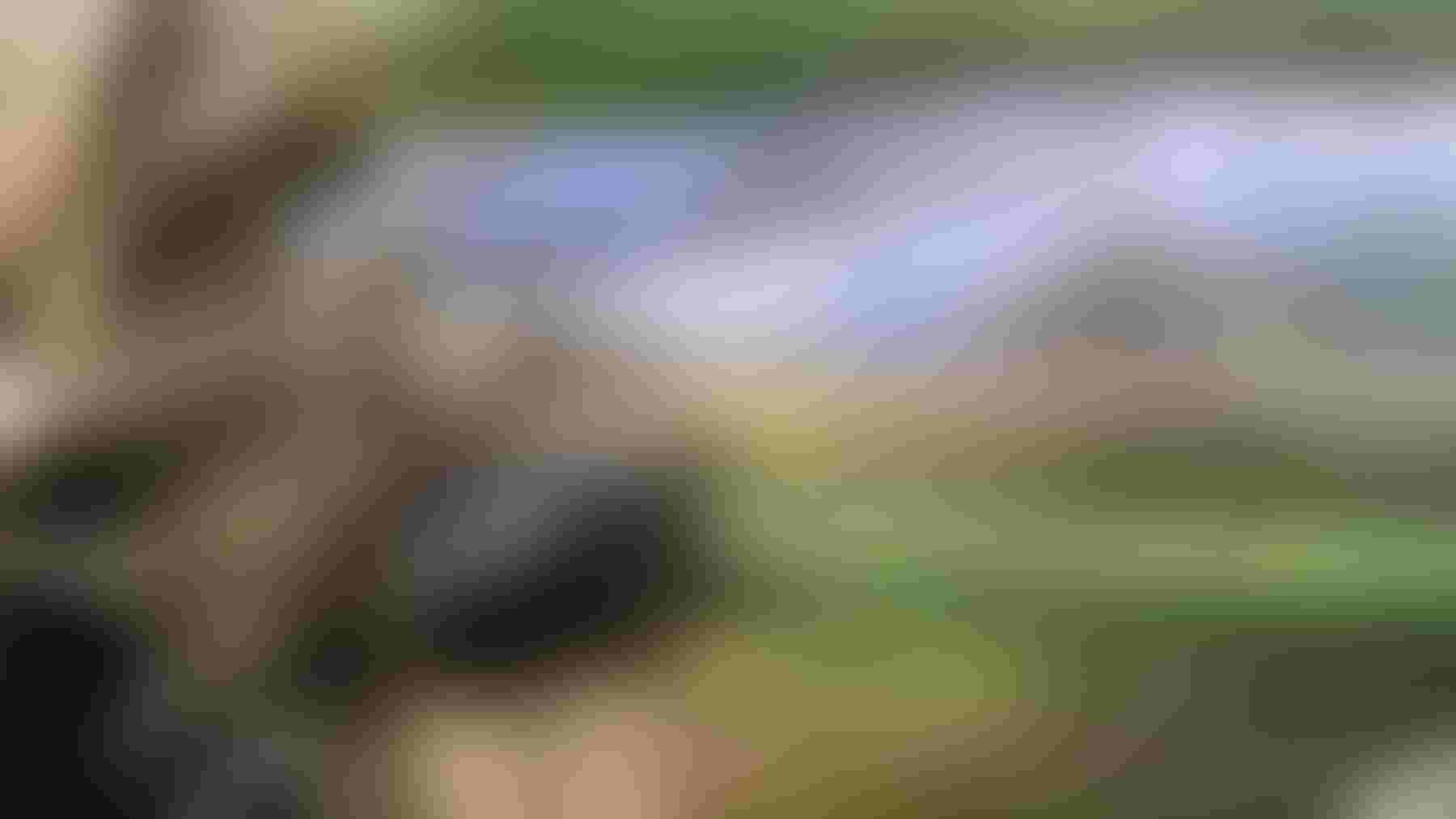 Billbugs and row rice go hand in hand. Chase Floyd, crop protection specialist, is working to build a dataset to demonstrate the effective residual protection of diamides against not only billbugs but also a variety of early and midseason pests. Photo by Chase Floyd
Using a diamide seed treatment is an effective way to control these pests on the front end of the production season. For Floyd's study, he said the big question centers around the increased cost of incorporating a diamide, like Dermacor or Fortenza, and he is looking to gather data on additional benefits to help prove that the application pays for itself. 
"It all goes to peace of mind. It may cost an extra $12 per acre for that seed treatment, but otherwise you cannot control these rice billbugs later in the season with a foliar spray alone," Floyd said. 
Through past studies, Floyd noted that diamides not only increase initial vigor but also provide 90 to 120 days of residual control against other early and mid-season pests like rice water weevil, fall armyworms, and stem borer.  
"For the farmers who can hold a flood in the bottom of the field, those diamides are giving them rice water weevil protection. Then of course in years like 2021 when we had the armyworm outbreak, those diamides contributed to protection. With the residual activity of a diamide, if you get an armyworm infestation at midseason, you should still have some gas in the tank in terms of seed treatment," Floyd explained. 
This year Floyd will work to verify benefits of diamides by looking at different seed treatment combinations at the rice research farm. He will also look at the management of rice billbug with foliar sprays from emergence up to green ring using different chemistries. The differences in all treatments will be measured in terms of yield. 
"We are trying to get a big enough dataset to prove that these diamide treatments pay for themselves and solidify that we are not seeing as good of control with foliar only applications," he said. 
Early planted soybean trial 
On the other side of the FD-REEC is a soybean field, that soil and cropping systems specialist, Justin Calhoun hopes was the first planted in the state of Missouri this year. 
"These beans were planted March 15, and they have already had a hard, hard life. If someone beat that plant date, then their beans are not looking very pretty right now. They are hurting, but that is what we wanted them to do," Calhoun said.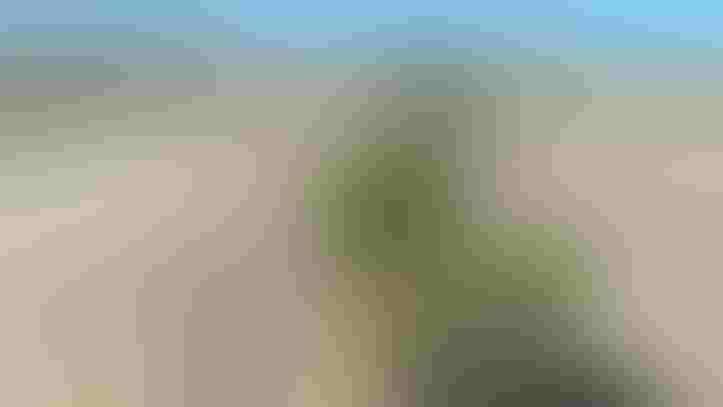 Are these the earliest planted soybeans in Missouri for 2023? Soil and cropping systems specialist, Justin Calhoun hopes so. With a plant date of March 15, he hopes to harvest these and double-crop with another round of soybeans later in the season. (Photo taken April 17). Photo by Whitney Haigwood
Plots in the early planted soybean trial include a mix of maturity groups with some being 1.5, some 3.0, and some 4.0 – all planted at a high population. 
"A 1.5 maturity group is super early for us, but I am trying to see if I can get a stand and get them yielded and out of there, then come back with another bean crop the same year. I plan to see if we can double crop," Calhoun explained. 
He noted that Matt Miles, farmer in south Arkansas known for this double crop method, was a great inspiration for this study in Missouri. Calhoun attended college with Miles's son, Layne, and spent a good amount of time conferring with them about their management practices for early plant dates and double cropped soybeans.  
For more information 
To learn more about research at the FD-REEC, you can find them on the Missouri Agricultural Experiment Station website at moaes.missouri.edu. And stay tuned for updates on these highlighted studies as the production season progresses.  
Subscribe to receive top agriculture news
Be informed daily with these free e-newsletters
You May Also Like
---