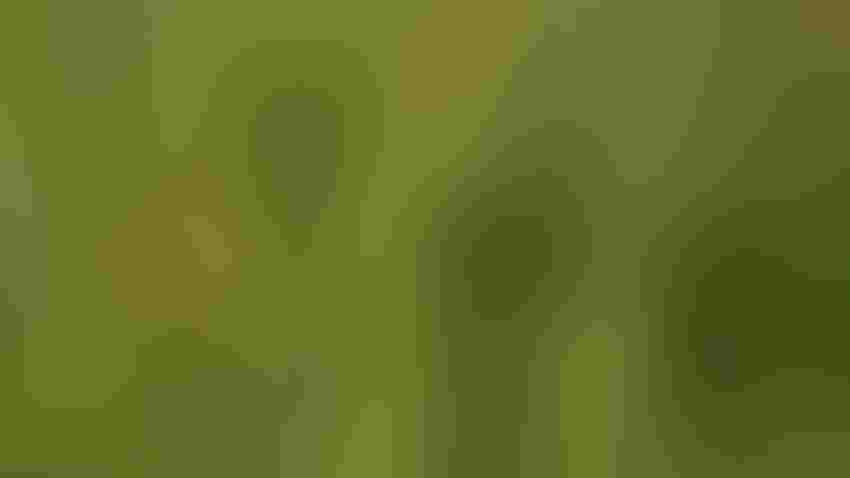 Sesame acreage is expected to total roughly 7,000 acres in South Carolina, 4,000 acres in North Carolina, and 2,000 acres in Georgia in 2023.
John Hart
At a Glance
Sesame checks many boxes.

Requires low inputs, drought tolerant.

Must be planted into moisture.
Even the experts are a bit taken aback by the interest and excitement surrounding sesame as a new crop for the Southeast. They believe sesame can work for farmers in North Carolina, South Carolina, Georgia and other states, but they admit surprise on just how much sesame acreage will be planted across the Southeast this year.
Driving the interest is strong and robust demand for sesame for such products as hummus, rolls and other baked products, including the famous sesame seed hamburger buns. Sesame has gained a reputation as a health food of choice for many consumers. Essentially, sesame is a low-input, drought and heat tolerant crop that is grown mainly for its high oleic and linoleic acid seed.
And while most of the production in the United States is in Oklahoma and Texas, sesame is expanding in the Southeast.
Planting plans
Carl Coleman, a Dillon, S.C. seed dealer, estimates that more than 13,000 acres of sesame will be planted across the Southeast this year. He estimates roughly 7,000 acres will be planted in South Carolina, 4,000 acres in North Carolina, and 2,000 acres in Georgia. Coleman and his business partner Michael Benjamin have contracted the sesame acreage with Sesaco, a fully integrated sesame supply chain company headquartered in Austin, Texas.
Coleman is bullish on the potential of sesame because he believes it checks most of the boxes of any crop currently grown in the Southeast. He says two years of small-plot research conducted by North Carolina State University shows that sesame is a good fit for the Southeast. The North Carolina research was conducted across four sites at the Piedmont Research Station in Salisbury; the Sandhills Research Station in Jackson Springs; the Horticultural Crops Research Station in Clinton; and the Tidewater Research Station in Plymouth.
"Certainly, plot information is not the same as on-farm, but it is an indicator," Coleman said.
Because it is such a new crop, Coleman is encouraging first-time sesame growers to err on the side of caution. He wants farmers to feel extremely comfortable with the new crop moving forward.
"When you go into something new, you need to have the best attitude toward it because if you don't, it's really easy to let defeat get in the way. We always learn from defeat, but if you don't have the right mindset, you can use that as an excuse not to do it versus using it as a learning process to move forward," Coleman said.
As the North Carolina State University Extension alternative crops Extension specialist, David Suchoff is bullish on the future of sesame for North Carolina farmers. He believes it's a good fit for the state.
At a new and emerging crops seminar sponsored by the North Carolina Department of Agriculture and Consumer Services at the newly completed Steve Troxler Agricultural Sciences Center in Raleigh April 13, Suchoff highlighted the sesame research efforts conducted by his team and discussed efforts to get more sesame planted on North Carolina farms.
Thrives in heat
"Sesame originates in sub-Saharan Africa, so it likes it hot. It is fully mechanized, so if a farmer already has equipment to grow and harvest small grains they can handle sesame, with either a drill or planter to plant it and a combine to harvest it," Suchoff said.
He noted that sesame requires relatively low inputs and is considered one of the most drought tolerant crops out there. It also doesn't require a whole lot of inputs when it comes to fertility.
In research efforts at N.C. State, Suchoff and his colleagues and a team of graduate students are conducting a variety of trials, including nitrogen rate and fertility trial trials, row spacing trials, and other tests. And because sesame is considered resistant to the troublesome root knot nematode, they are also conducting nematode trials as well.
One clear take away from the research is that planting sesame is both challenging and incredibly important. While sesame is a very small seed, it must be planted deep, which goes against conventional wisdom.
"We always learned big seed plant it deep, small seed plant it shallow, and that is not the case with sesame. Sesame has to be planted deep. It's not necessarily about depth. It's about planting into moisture. What we learned about sesame is it needs to sit in moisture for about three days. If it's in a layer of moisture and it dries up on that second day, the seed dies. It needs to have moisture those three days. We learned this the hard way in the sense that we replanted all of our trials in 2021," Suchoff said.
Suchoff is advising sesame farmers not to just set their drill to plant at an inch deep. He is encouraging them to go to their field, dig into the soil and find that layer of moisture then set their drill to go about a quarter of an inch into that moisture.
"Your end depth may be an inch; it may be an inch and a half. If you do not get the depth correct, it's not coming up," Suchoff cautioned.
Suchoff said once sesame gets past that phase, it's a tough crop that doesn't really need a lot of inputs. Also, early in the season, sesame is a slow growth crop. For the first three weeks, sesame isn't going to do a whole lot.
"It is not a competitive crop. It's not going to outcompete weeds. If you let your weeds get away from you, you're going to lose this crop. Unlike hemp (another new crop Suchoff is working with), there are some labels registered for sesame, but there are not a lot. If you want to plant this crop, you need to get your planting correct in terms of planting deep and understand that you may need to replant the crop. Second, keep it as clean as possible," Suchoff said.
An indeterminant crop
Suchoff said it is important to remember that sesame is an indeterminant crop and will continue to produce flowers until it dies. He said what is important about sesame being indeterminant is that North Carolina farmers will need to kill their sesame crop.
"In Texas and Oklahoma, they can rely on a frost. Here not so much. That's where we need to use a harvest aid to kill the crop and dry it down so we can go in and harvest it with a combine," Suchoff emphasized.
In the meantime, Jared Johnson, general manager of the production division at Sesaco, is optimistic about the future of sesame and sees even further growth potential across the Southeast.
"The sesame market is strong. It continues to grow. There is a tremendous amount of growth in the U.S. We're extremely hungry for sesame. We're going to continue to be hungry for sesame," Johnson said.
He believes demand for sesame will continue to expand due to a shift in consumer eating habits to healthier foods and shift in demographics across the United States. He said growth in Asian and Middle Eastern population is driving much of the demand because sesame is a big component of their diets.
"Sesame is a good source of fat, protein, and healthy oils," he said.
Subscribe to receive top agriculture news
Be informed daily with these free e-newsletters
You May Also Like
---