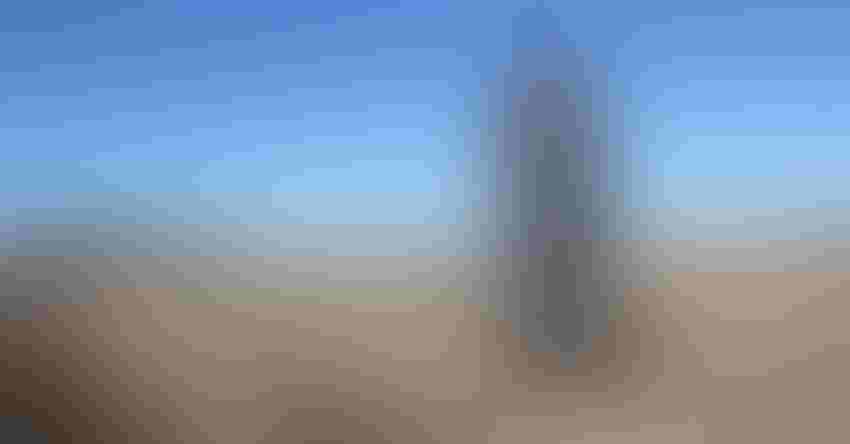 Adam Chappell farms just shy of 7,000 acres in Cotton Plant, Ark.
Ginger Rowsey
Adam Chappell has become a household name on the winter farm meeting circuit. For years this fourth generation Arkansas farmer has been an avid proponent of no-till crop production and the use of cover crops. He touts the need to rethink farm goals to stay profitable — worrying less about high yields and more about cutting costs — and shares how he and brother, Seth, saved their family farm while drastically reducing fertilizer rates and seed populations. 
His experiences have struck a chord with fellow farmers — particularly this year. As input costs skyrocket and U.S. agricultural markets face extreme volatility, producers are desperately looking for ways to save money and manage risk. After a February presentation to a full room at the Cotton and Rice Conference, the line to speak to Chappell was at least a dozen deep. 
"When we first started farming, we were like everyone else. We thought the only way to make any money was to get more acres and make more yield on those acres. In theory, that works every time, but it doesn't always translate to the real world," Chappell said. "Spending more money doesn't always guarantee more bushels as bad as some people want you to believe it."  
"That's why we're trying to make a crop on as little money as possible," he continued. "We're managing risk. If our inputs are low enough if and we have a bad year we'll still survive. If we have an average year, we make money. If we have a good year we really do good. That's our goal. On an average year we don't want to break even we want to make some money." 
Cutting costs 
Back in 2009, Chappell said he was spending more than $100 per acre to control pigweed. With nearly 10,000 acres of row crops, the numbers didn't add up. That's when he stumbled upon a cover crop video on YouTube. 
"This guy was planting pumpkins into this green grass that was about six feet tall. I'd never seen anything like it," Chappell said. "I followed his videos all summer, and never saw any weeds." 
That fall he planted 300 acres of cereal rye, and the next year he said his herbicide bills were cut in half. He hasn't looked back.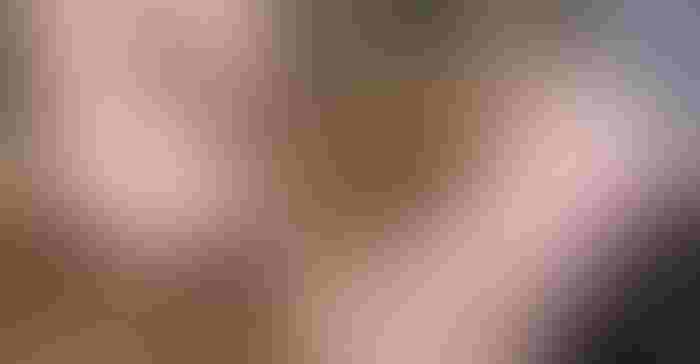 "Earthworms are big time," said Chappell. "If you have a good earthworm population, they're working for you for no money by cycling nutrients.
While there are certainly costs associated with cover crop establishment, if you can survive the startup, University of Arkansas research says the fuel and labor savings associated with no-till farming largely offset cover crop seed and termination expenses. 
Additionally, the improvements to soil health Chappell has observed since moving to no-till and cover crops have helped him reduce fertility applications. He said he hasn't applied phosphorus and potassium since 2016. Meanwhile the year-round ground cover that provides extra protection from weeds has allowed him to drop plant populations. 
Lowering plant populations 
Chappell has reduced seed populations in rice and cotton. For rice, he looked to a system used in Madagascar where growers plant one rice plant per square foot. 
"They grow better rice than we do on a per acre basis without the equipment and technology we use," he said.  
The University of Arkansas recommends 30 seeds per square foot for traditional cultivars and 11 seeds per square foot for hybrids. However, Chappell has dropped his rice population density to three plants per square foot.  
"We're singulating it like corn. The best spacing we could get was 15 inches apart on top of the bed and a 23 inch middle just because of our row configurations," he said. "We're making the same rice with six pounds versus 22 pounds per acre. That's a little over $100 per acre in seed savings." 
Chappell has also moved to wide row cotton (76" row spacings). He has reduced his cotton plant populations to 15,000 at planting with hopes of a 12,000 plant per acre stand count. That comes out to 1.5 plants per foot of row. He plants green and terminates his cover crop with glyphosate after planting. 
"Our goal is more yield per plant as opposed to more yields per acre. And our cotton yields have been competitive," Chappell said. 
While weed control continues to be an issue, Chappell said the extra sunlight and lack of canopy in row middles has not created the abundance of weeds that you might expect.  
"We built a big set of hoods so we run a hooded sprayer. You have to change the way you attack the weeds, but you can still manage them, especially if you have a good thick cover crop." 
Research conducted by Tina Teague at Arkansas State University and Ray Benson with the University of Arkansas System Division of Agriculture suggests Chappell's success with lowering plant populations can be replicated, at least in cotton. For multiple years these researchers studied yield production and economic returns of different cotton seeding rates planted in a winter cover crop. 
The results showed there was no advantage to planting above the recommended population rates. Reducing cotton seeding rate from 4.5 seeds per foot of row down to 1.5 seeds per foot of row (on 38-inch rows) had no significant effect on cotton lint yield, according to their study. In fact, in areas dominated by by coarse sand soil texture, low cotton seeding rates of 1.5 seeds per foot produced the best economic returns. The take home message, according to Benson — go across the board with as low a rate as you can. 
"In farming there is no such thing as luxury consumption," he said. "If it is unwarranted, it's a dead expense. We think about it more in years like this, but we should always make sure practices are based on good science. Excessive doesn't lead to an advantage. Apply inputs judiciously." 
Reducing fertility 
The adoption of cover crops has also led to decreased use of synthetic fertilizer.  
Chappell said his soils are alive with microbial activity and because of this, he hasn't applied any synthetic phosphorus or potassium on their farm since 2016. He has also reduced nitrogen (N) rates by 50-60% for corn, rice and cotton. 
"With the price of fertilizer today, those are huge numbers," he said. "That's made a huge difference on our farm, and we have not seen a yield penalty." 
 Chappell takes sap samples three times per year on all crops, which identify in-season micronutrient and N needs and help direct applications for the next crop. Another source of fertility is compost. Rice hulls and cotton gin trash can be easily obtained from nearby grain elevators and cotton gins. For the cost of hauling it, Chappell has tons of material to augment his soils. Chappell decided to try composting in 2020 applying it immediately after harvest on 1,500 acres. Those fields saw a significant yield increase in 2021. 
Chappell cautions that the practices he's incorporated are not a quick fix — they've been implemented over a 10-year period. 
"It's not something you can do overnight. You can't just decide to quit applying nutrients if you're in a full till system. You have to get your soils to the right place, and that takes time," he said. "But there are definite long-term benefits to making these changes." 
Subscribe to receive top agriculture news
Be informed daily with these free e-newsletters
You May Also Like
---