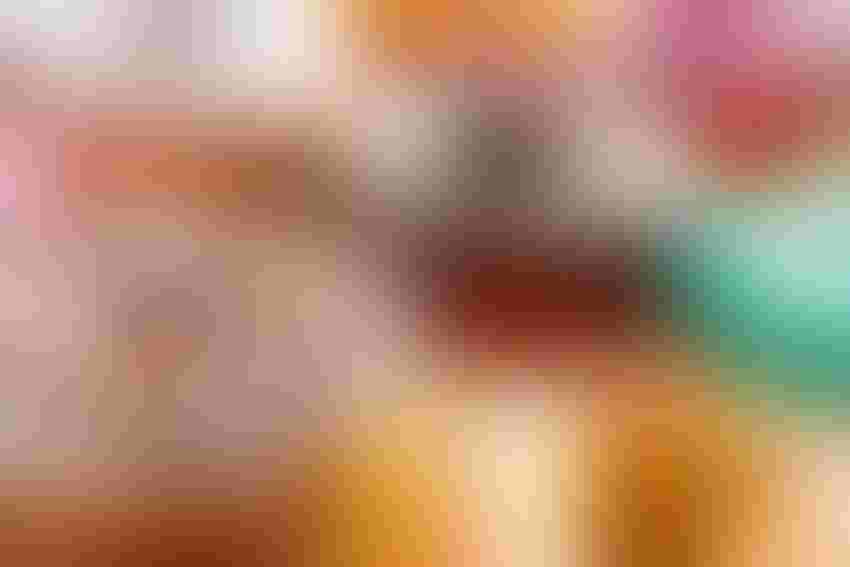 itakdalee/Thinkstock Photos
Happy New Year! I would like to wish you and your family great things in 2018! What is your New Year's resolution: to lose all your Christmas weight in 24 hours or less? Or, maybe this year, it's to take down the Christmas tree before Easter?  I'm holding out for both!
My New Year's resolution is to eat more doughnuts. That's right, in 2018, I want to eat more doughnuts.
Did you know that there are more than 10 BILLION doughnuts made each year in the U. S. Yep. 10 billion. That's a lot of doughnuts. We Americans love our sugar. In fact, USDA reports that the average American consumes between 150 to 170 pounds of refined sugars in one year! But all that round-sweetness has an enemy, something that threatens the production of that soft-savory breakfast pastry? I'm not talking about the anti-sugar people, who clearly missed out on my grandmother's recipe for the sugar cookies we inhaled over Christmas.
No, sugar's enemy is the sugarcane borer and the stripe, leaf and stem rust that can dramatically reduce crop yields. What do they have to do with my morning coffee's bff? I've never really thought of it this way, but if it weren't for crop protection products, the availability of my Bavarian cream filled or chocolate glazed doughnuts could be threatened.
Crop protection products protect many of the plants used to make the sugar that is instrumental in making my doughnuts. In fact, the sugarcane borer without the use of these products has the potential to destroy 20 percent of a season's sugarcane crop. Insecticides are used to control this pesky population with about 90 percent effectiveness.
Those three siblings of the Rust family? Well, they threaten the wheat the farmers grow and therefore the flour that is used to make those sweet, sprinkle-laden treats. Without fungicides, the Rust family can reduce wheat yields by as much as 50 percent.
In December I attended the Texas Plant Protection Association meeting at Bryan, Texas, where I was introduced to an organization called CropLife America (CLA).  CLA advocates for and promotes the responsible use of innovative, safe and environmentally sound crop protection products (including herbicides, fungicides and insecticides) that are essential in the production of food, fiber and renewable or alternative fuels.
CLA has an outreach initiative called, Tell Me More, where industry professionals and the general public can access training, information and lesson plans online about the importance of crop protection products in agriculture. One of its outreach tools is celebrating National Doughnut Day with flyers about the use of crop protection products in the making of these 10 BILLION treats.
What if our New Year's resolution as agriculturists, was to be more intentional about making that connection between the things that we Americans love, and what is needed to produce those items? Whether it's cotton t-shirts or the sugar used to make our favorite soft drink, Americans need a better understanding of how it all ties together. So join me in eating more doughnuts this year, and while you're eating them with a friend over a hot cup of coffee, take a moment to make the connection. If we don't make it, who will? Happy New Year!
(Btw…I am not advocating eating all the sugar you want. I am one of those crazy moms constantly regulating how much sugar my kids consume. But I am advocating understanding and talking about what it takes to produce the products we love and enjoy.)
About the Author(s)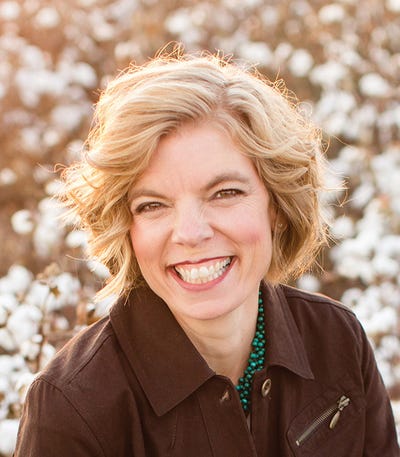 Editor, Southwest Farm Press
Shelley Huguley has been involved in agriculture for the last 25 years. She began her career in agricultural communications at the Texas Forest Service West Texas Nursery in Lubbock, where she developed and produced the Windbreak Quarterly, a newspaper about windbreak trees and their benefit to wildlife, production agriculture and livestock operations. While with the Forest Service she also served as an information officer and team leader on fires during the 1998 fire season and later produced the Firebrands newsletter that was distributed quarterly throughout Texas to Volunteer Fire Departments. Her most personal involvement in agriculture also came in 1998, when she married the love of her life and cotton farmer Preston Huguley of Olton, Texas. As a farmwife she knows first-hand the ups and downs of farming, the endless decisions that have to be made each season based on "if" it rains, "if" the drought continues, "if" the market holds. She is the bookkeeper for their family farming operation and cherishes moments on the farm such as taking harvest meals to the field or starting a sprinkler in the summer with the whole family lending a hand. Shelley has also freelanced for agricultural companies such as Olton CO-OP Gin, producing the newsletter Cotton Connections while also designing marketing materials to promote the gin. She has published articles in agricultural publications such as Southwest Farm Press while also volunteering her marketing and writing skills to non-profit organizations such a Refuge Services, an equine-assisted therapy group in Lubbock. She and her husband reside in Olton with their three children Breely, Brennon and HalleeKate.
Subscribe to receive top agriculture news
Be informed daily with these free e-newsletters
You May Also Like
---