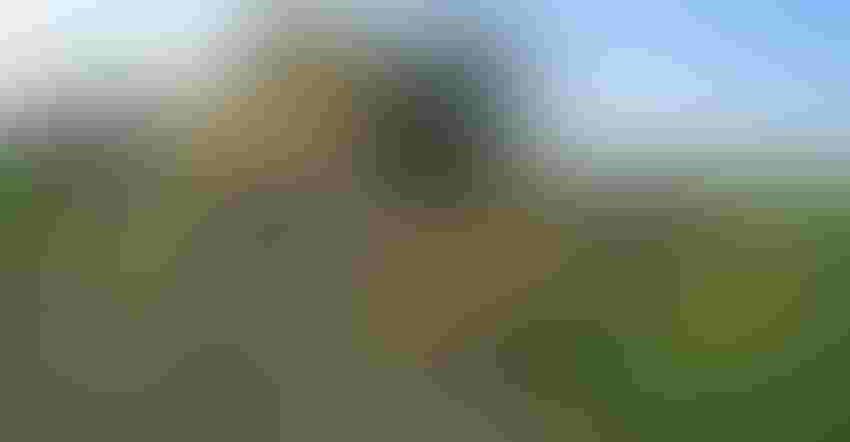 RECORD YIELD: Michigan sugarbeet growers are on track to set a record yield.
Jennifer Kiel
Michigan Sugar Co. expects a potential record sugarbeet yield of 34 tons per acre, up from the previous record of 31.64 tons per acre set in 2015, the co-op recently announced. Early harvesting of sugarbeets began Aug. 16. To date, about 25% of the crop has been dug from the roughly 162,000 acres planted this year.
"With such a large crop in the field, harvest will be long, tight and somewhat unusual," says Jim Ruhlman, Michigan Sugar Co. executive vice president. "And once the beets are harvested and piled, then we have to get them sliced. We expect this year's slicing campaign will wrap up in mid-April, much later than most campaigns that typically wrap up in early to mid-March."
Because of the expected size of the crop, Michigan Sugar Co.'s board of directors voted to authorize possibly asking growers to leave up to 5% of their acres unharvested. A final determination will be made in early November.
Proposals wanted for Michigan corn research
With the aim to increase the economic viability of corn production in Michigan through innovative research and market development, the Corn Marketing Program of Michigan is accepting research proposals for 2022.
Project are sought that meet one or more of the following priorities:
Enhance the value of Michigan's corn industry through new and expanded corn markets and value-added uses.

Support research into corn production systems that are environmentally sustainable, socially acceptable and economically feasible.

Support research that improves the financial future for farm families and businesses.
Interested parties can read the entire request for proposals at micorn.org. Proposals are due by 5 p.m. Nov. 19.
Mark your calendar for Great Lakes Crop Summit
The Great Lakes Crop Summit is set for Jan. 26-27 at Soaring Eagle in Mount Pleasant, Mich. The initial slate of headlining speakers includes Paul Long, Chad Paalman and Tyne Morgan moderating a recording of U.S. Farm Report. Visit greatlakescropsummit.com for more details and to register. 
Sutherland recognized for exceptional service to ag industry
After 35 years at Michigan Agricultural Commodities, Bruce Sutherland recently retired and was honored by the Michigan Agri-Business Association, which presented him with its Exceptional Service to Michigan Agriculture award.
Sutherland has held a range of leadership roles at MAC — the largest privately held grain handler in the state — starting as a grain merchandiser, subsequently serving as merchandising manager and vice president before being promoted to lead the company as president the past five years.
"Everyone at MAC, and across our Michigan agriculture industry, has known Bruce for his integrity, his can-do attitude and his passion for the success of agriculture," says Robert Geers, vice president of marketing at MAC and first vice chair of MABA. "It is my privilege to join MABA in honoring a good friend who has done so much to advance Michigan agriculture during his long career."
Event brings together those exiting, entering farming
A daylong event, Cultivating Connections, seeks to connect farmers who are close to transitioning out of farming with new and beginning farmers who want to grow and expand. Hosted by the MiFarmLink Project, the Nov. 10 event is being held at the Holland Fish and Game Club in Zeeland, Mich.
Nationally acclaimed agricultural speaker Jolene Brown will anchor the event with a farm succession workshop in the morning, which includes a 21-page guide for each participant. The afternoon lineup of speakers will present breakout sessions on land access and financing, farm transitioning, mentorship, taxation, farmland protection, and more. Speakers are aligned in two concurrent tracks — one for those farmers planning their transition out, and one tailored for new and beginning farmers planning their growth.
The event runs from 8 a.m. to 5 p.m. It wraps up with a networking happy hour. Registration is required to ensure all participants receive a boxed lunch. Fee is $15. For more information and registration, visit eventbrite.com.
USDA seeks applications for water quality project
Financial assistance is available through the Thornapple-Kalamazoo Water Quality Project to assist landowners in a variety of conservation practices to help improve water quality and aquatic habitats in the Thornapple River, Rabbit River and Gun River watersheds. Farmers and non-industrial forest owners have until Nov. 1 to apply for the current round of funding.
The project, created through the USDA Regional Conservation Partnership Program, includes portions of Allegan, Barry, Eaton, Ionia, Kent and Ottawa counties.
The Thornapple-Kalamazoo Water Quality Project is led by the Barry Conservation District and is funded through the USDA Natural Resources Conservation Service.
Call the local USDA service center to schedule a phone appointment. Producers can also apply online using the farmers.gov portal.
Subscribe to receive top agriculture news
Be informed daily with these free e-newsletters
You May Also Like
---