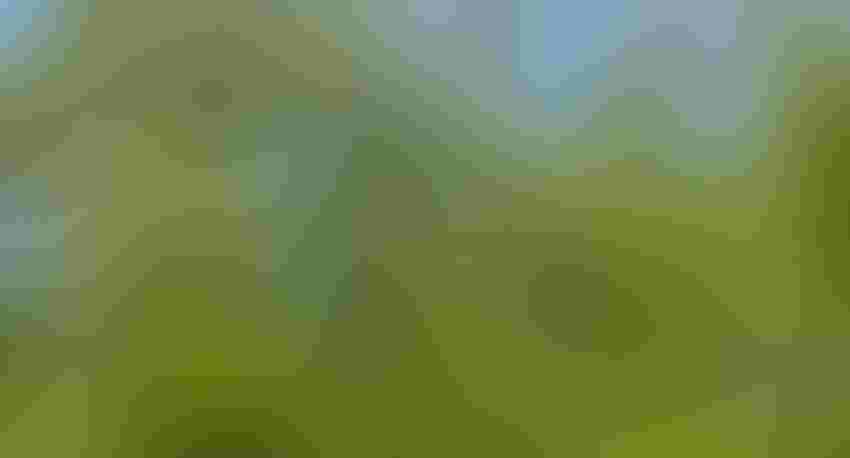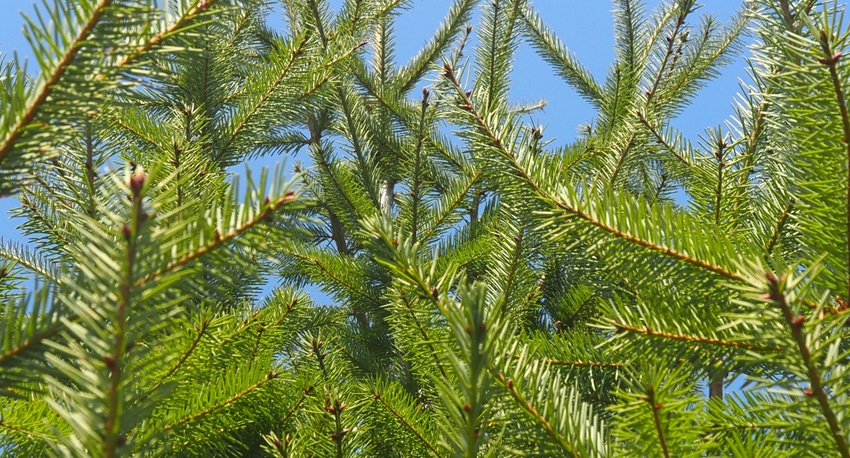 A survey commissioned by the Real Christmas Tree Board found that 81% of consumers agreed that farmed trees "smell like Christmas," and joy is the emotion most associated with the scent.
Tim Hearden
As the holidays approach, an organization that promotes the fresh Christmas tree industry is getting real.
To distinguish itself from two other groups that tout the iconic festive symbol, the Christmas Tree Promotion Board recently rebranded itself as the Real Christmas Tree Board, and it's now working to associate farmed trees with feelings of holiday joy.
On Nov. 1, the RCTB started a big online push with social media and advertising aimed at consumers ages 25-49 – young families and new homeowners who want to start their own family traditions, said Marsha Gray, the board's Howell, Mich.-based executive director.
"What's very exciting for us is we see a young market that is so enthusiastic about having a real Christmas tree," Gray told Farm Progress. "They love the idea of going out and making selections and bringing their kids … People just want an experience that's a little more real, a little more natural, a day outside.
"We're seeing some excitement and resurgence in young families" interested in fresh trees, she said.
Distinguishing itself
Chartered in 2015, the RCTB announced its name change this summer after querying journalists to see if they knew the difference between it and two other organizations – the National Christmas Tree Association, which focuses on policy, and the American Christmas Tree Association, which promotes synthetic as well as fresh trees.
In a survey of 26 journalists by communications firm FleishmanHillard:
65% could not name any of those organizations without prompting.

Nearly three-quarters said the names were confusing and – as far as they knew – all the organizations were the same.

Nearly half had no idea the Christmas Tree Promotion Board represented trees that are grown, not manufactured.
"It became really apparent that members of the media struggled to understand who's who," Gray said. "We realized that our name didn't help that confusion at all … We thought, let's turn this into an opportunity. We're the Real Christmas Tree Board. This is what we stand for."
Fresh Christmas trees are farmed in every U.S. state, with North Carolina and Oregon the largest producers, according to USDA data. In addition to sales of potted or cut trees in lots, most states also have choose-and-cut farms where consumers can pick their own tree to cut, NBC News has noted.
In recent decades, these farms have faced increasing competition from artificial trees. Thirty years ago, less than half of American homes displaying a Christmas tree used artificial trees, according to the New York Times. The number rose to 84% in 2021, according to NielsenIQ survey data cited by the American Christmas Tree Association.
Debate has raged
While a debate has raged between the two industries over that time, the rising popularity of artificial trees can be attributed to a variety of factors, including convenience, reusability and even fire safety, media outlets have reported.
Their popularity didn't wane as the COVID-19 pandemic kept people closer to home, ACTA noted. About 94 million U.S. homes displayed a tree last Christmas, and nearly 6.5 million of them showed both a live and artificial tree in 2021, the organization reported.
"It's important to see just how our holiday traditions take on new forms when faced with big challenges like the pandemic, supply chain congestion, and extreme weather events as we've seen over the recent years," ACTA Executive Director Jami Warner said in an August report. "Looking at the survey data through this lens proves what we've always known to be true: Christmas trees are, and will continue to be, an integral part of Christmas celebrations for households across the country."
One incentive for reusing a synthetic tree this year may be cost. As drought and heat has affected farms across the country and as input costs have increased, a majority of growers in an RCTB survey this summer said they expect to raise their wholesale prices by 5% to 15% this season.
But the industry has never run out of fresh Christmas trees and doesn't expect to this year, Gray said.
"We do have a tight supply," she said. "Certain locations or certain retailers might run out … It's sort of a location-by-location availability situation. I want to go to Store A but they're out of trees, so I have to go to Store B."
The availability of new artificial trees may be more limited this year, too, as reports show that approximately half of small retailers are cutting back on orders for the 2022 holiday quarter because of inflation, supply chain disruptions, recession fears and other factors, ACTA concedes.
"Luckily for some larger retailers, the 2021 holiday orders that were stuck in shipping ports have since reached their stores, and artificial Christmas trees and décor are ready to hit the shelves as soon as possible," Warner said. She added that stores will likely set up Christmas displays earlier than ever before.
Environmental impacts
Despite the appeal of artificial trees' reusability, however, environmental groups like the Nature Conservancy are starting to conclude that farmed trees are better for the planet.
Real trees don't require the carbon emissions it takes to produce and ship artificial trees, and tree farms support forest ecosystems because only a small percentage of trees is harvested each year, the Nature Conservancy asserts.
"From my perspective, it depends on how far you drive to get a tree" and whether you combine the journey with other stops, said Chal Landgren, an Oregon State University tree specialist.
The farmed tree industry in Oregon also emphasizes that the trees are grown locally; 20% of fresh American trees come from the Beaver State, Landgren told reporters during a recent tour of OSU's research farm in Aurora, Ore.
"Most of the plastic comes from China," he said.
'Joy' campaign
The Real Christmas Tree Board's "joy" campaign was spurred by a nationwide survey of consumers, many of whom identified the emotion when asked how they feel when they smell a real Christmas tree. Among the respondents:
81% agreed that "real Christmas trees smell like Christmas" itself.

48% of those who bought a fresh tree last year said their top reason was that they love the scent.

When asked to rank various scents, respondents said a real tree was their favorite smell of the season (56%), putting it ahead of cookies (50%), cinnamon (50%), hot cocoa (45%) and gingerbread (43%).
The digital "Joy to the Real" campaign includes videos featuring real-tree fans.
"We have an exciting campaign planned," Gray said. "We have a new campaign with a new agency, and our entire focus is on joy. We know that resonates with consumers.
"A real Christmas tree brings joy to people who see it and smell it," she said. "There's also the whole journey of selecting a tree, picking it out and bringing it home. The experience is very unique to our product versus an artificial competitor."
About the Author(s)
Subscribe to receive top agriculture news
Be informed daily with these free e-newsletters
You May Also Like
---