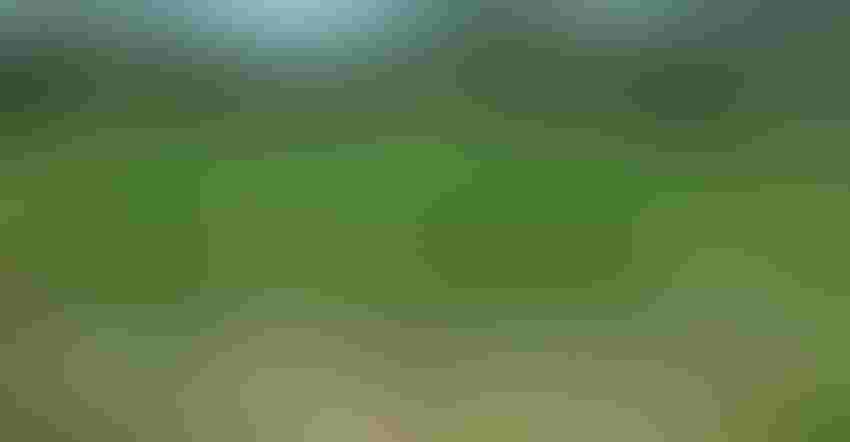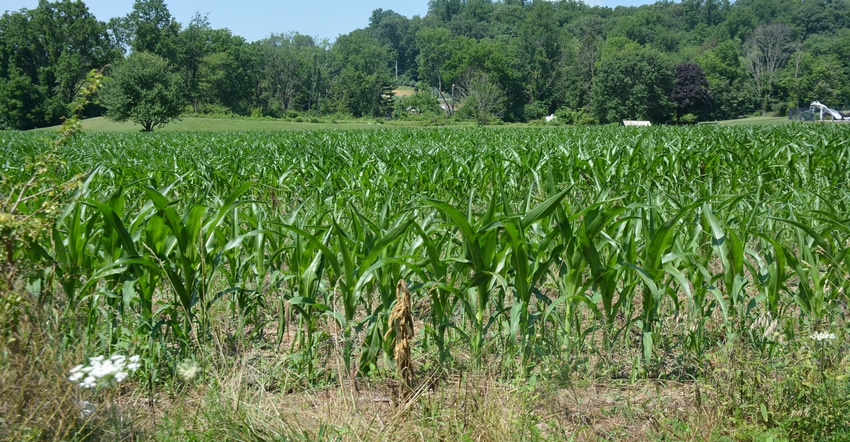 JUST IN TIME: Corn was starting to curl in this field outside Oley, Pa. It appears that some beneficial rains saved this crop, but top-end yields have likely been shaved — as is the case on many farms around the region.
Chris Torres
Think it's been hot and dry? Well, weather data backs that up.
In fact, it was one of the driest early Julys on record in several areas of the Northeast, according to the Northeast Regional Climate Center.
Check out the graphic below, which details the 15-day period between July 1-15. For the area in and around Bridgeport, Conn., it was the driest first 15 days of July ever recorded. For several more areas, it was among the top 10 driest early Julys ever.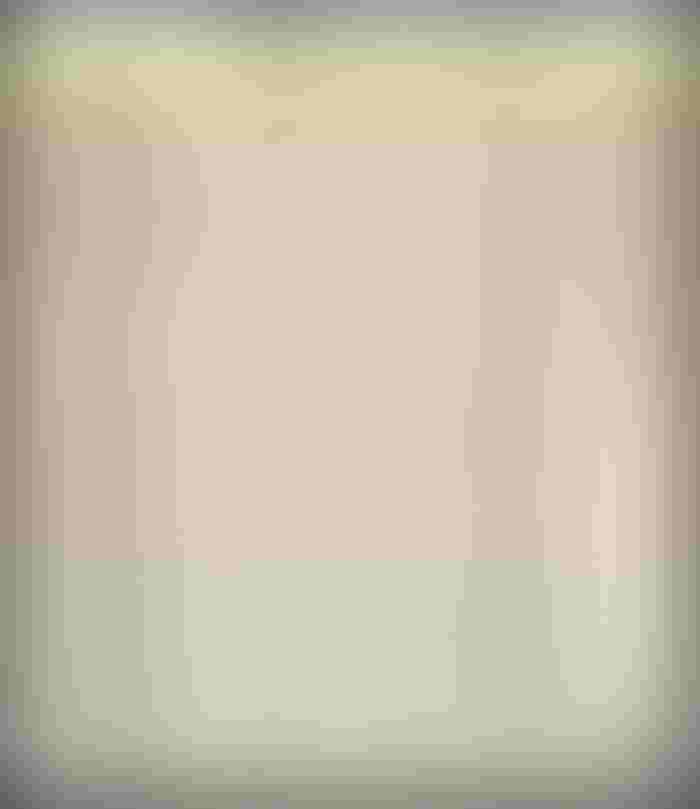 The good news is that rain has come just in time for a lot of corn that has begun to tassel. The bad news is top-end yields have likely been diminished, and hay ground is in bad shape in some places.
"I don't think we're at where we were in '99 where the average yield was 80 bushels, but the jury is still out," says Jeff Graybill, agronomy educator with Penn State Cooperative Extension.
Even with modest rainfall, Graybill says the ground is still quite dry, and another hot, dry spell could mean bad news for corn that has yet to pollinate.
Eric Rosenbaum of Rosetree Consulting in Shillington, Pa., says he's seen a mixed bag depending on location.
"I feel like we're looking at the haves and have-nots," he says. Many of his crop consulting clients have reported drought-damaged crops, especially in the northern part of the state. Farther south in the Berks-Lancaster-Chester area, Rosenbaum says the deep limestone soils are likely holding a lot more water, and the crops look better.
T.J. Campagnola, who grows 1,600 acres of crops, and raises 40 head of Jersey cows and 150 head of beef in Northampton County, says his crops got rain at just the right time.
"Everything looks much better, but I still think there was some damage done," Campagnola says, adding that much of his conventional corn is just starting to tassel and his organic corn is merely waist-high.
Still, more rain is needed, he says, for his corn to make a full recovery and for his flowering soybeans to set good pods. He does 80 to 90 acres of hay, and the first cut was good. But the second cut has been terrible, he says.
"We need more moisture to come," Campagnola says. "We're still not out of the woods with any of these funguses. It's too early to tell."
Jesse Bitler, who grows 300 acres of corn behind small grains in Fleetwood, Pa. — he also has 230 cows — says his farm recorded 2 inches of rain recently, more than enough to stop the corn from curling.
Meanwhile Chip Bowling, who grows nearly 2,000 acres of corn, soybeans and wheat on his farm in Newburg, Md., says his farm has gotten more than enough rain thus far.
"For the most part, I think Maryland is in good shape," Bowling says. "I know southern Maryland is in really good shape. In some places. we almost got too much rain. So corn around here looks really good. Beans are really starting to come on strong."
His wheat crop, which gets harvested before his double-crop soybeans, was about average, he says. Much of his wheat was planted late last fall and may not have produced enough tillers to give him a top-end yield.
But Mother Nature has been unpredictable the past 10 years on his farm. "For the last 10 years, I've had a really good crop or a really bad crop. Nothing comes in average anymore," Bowling says.
Further north in western New York, David DeGolyer of the Western New York Crop Management Association, which manages or consults on 500,000 acres of crops in western New York and northern Pennsylvania, says the recent rains came just in time to save much of the region's silage corn. "We're feeling incredibly blessed," he says.
But hay cuttings have been nonexistent. He estimates that harvested hay will be down by at least one-third, if not more, because of the hot, dry weather. Growers got a late start to planting hay ground last fall because of wet weather. Then, a wet May led to a terrible first cutting. Now the heat has all but obliterated second cutting.
DeGolyer says some growers will end up chopping more corn, while others have planted some sorghum or even some triticale.
"I'm really concerned about the haylage inventory," he says.
Managing drought-stressed corn
Of course, with so many animals in the region, you can always market your drought-stressed corn as silage, but check with your insurance agent first.
"Livestock producers should begin to assess winter feed inventories and explore opportunities for purchasing corn silage, western hay or other forages," according to an article by Penn State Cooperative Extension.
Drought stress is most severe when it occurs within two weeks before or after silking, according to the Extension article. A rough estimate of the potential grain yield can be obtained using the kernel count method, which can be accessed at extension.psu.edu.
An estimate of wet silage yield (70% moisture) is 1 ton per foot of corn height without ears or poorly pollinated ears.
For cornfields with no ear development that are losing leaves and not unrolling at night, the yield potential will be likely be low — from 0 to 50 bushels per acre, according to the Extension article. For fields that have a good stand and only exhibit leaf rolling during the day, there may still be good yield potential if more moisture comes.
If the corn has tasseled and leaves cease to unroll at night and the tops start to brown out, the plants are probably not going to recover, according to the article. And if browning continues, the forage quality will decline, too, as the plants use stored carbohydrates in the leaves and stalk to sustain themselves.
If half the leaves are dead or dying, evaluate them for silage. But moisture testing is essential because corn is often wetter than it appears. If the forage is greater than 75% to 80% moisture, delay the harvest.
Also, avoid chopping when the moisture is below 60% to 63%. If a drought-ending rain occurs just before a planned salvage harvest, the moisture content of drought-stressed, immature corn will increase, so harvest should be delayed in this situation.
More information can be found at extension.psu.edu.
You can also find information on this blog from University of New Hampshire: extension.unh.edu.
About the Author(s)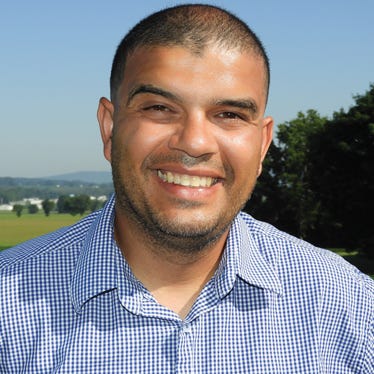 Editor, American Agriculturist
Chris Torres, editor of American Agriculturist, previously worked at Lancaster Farming, where he started in 2006 as a staff writer and later became regional editor. Torres is a seven-time winner of the Keystone Press Awards, handed out by the Pennsylvania Press Association, and he is a Pennsylvania State University graduate.
Torres says he wants American Agriculturist to be farmers' "go-to product, continuing the legacy and high standard (former American Agriculturist editor) John Vogel has set." Torres succeeds Vogel, who retired after 47 years with Farm Progress and its related publications.
"The news business is a challenging job," Torres says. "It makes you think outside your small box, and you have to formulate what the reader wants to see from the overall product. It's rewarding to see a nice product in the end."
Torres' family is based in Lebanon County, Pa. His wife grew up on a small farm in Berks County, Pa., where they raised corn, soybeans, feeder cattle and more. Torres and his wife are parents to three young boys.
Subscribe to receive top agriculture news
Be informed daily with these free e-newsletters
You May Also Like
---