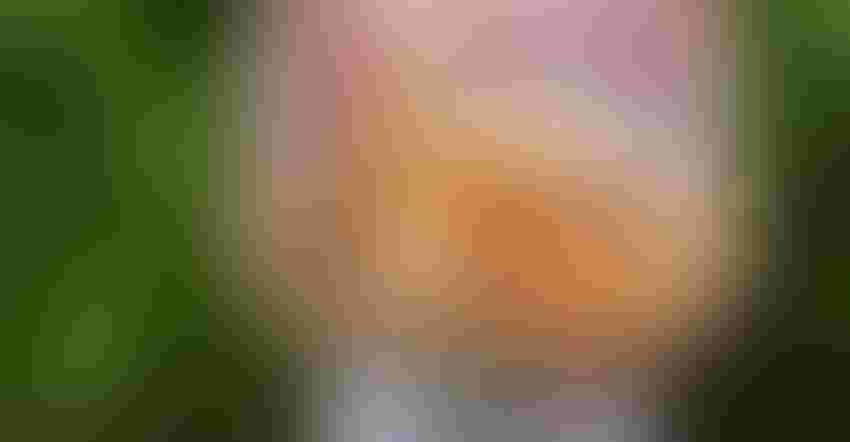 FUN FUNGI: Pam Paulsen, Reno County's Kansas State University Horticulture Extension agent, says mushrooms can be a fun and tasty addition to your garden and your dinner table. She covered the most commonly cultivated mushroom species and how they can be grown successfully at home.
Dmytro Varavin/Getty images
Growing mushrooms can seem complicated to many home gardeners. But Pam Paulsen, Reno County's Kansas State University Horticulture Extension agent, says there can be a lot of fun in growing fungi at home.
Paulsen shared her expertise with other hobby growers during the July 6 "K-State Garden Hour." This monthly webinar connects K-State's horticulture experts to their gardener stakeholders.
Speaking 'shrooms
First, gardeners need to understand what a mushroom is, Paulsen said. The mushroom we see and eventually harvest for our tables is the fruiting structure of a vast unseen fungal organism. That mushroom cap above the surface will drop spores, which develop into hyphae, and they grow into the mycelium — which is what's colonizing the soil, she explained. At the right temperature and under the right moisture conditions, that mycelium will then grow pins aboveground, which then grows into a cap and starts the process over.
Mushrooms are part of the nutrient recycling process of healthy soils and gardens. There are two types:
Saprotrophs. These fungi obtain their nutrients by secreting an enzyme that breaks down larger molecules into smaller ones. They are easier to cultivate, Paulsen said.

Mycorrhizal fungi. This type of fungi forms a symbiotic relationship with tree and other plant roots to absorb sugars that they take in. She says 95% of our plants have this symbiotic relationship with fungi in the ground. These are much harder to cultivate.
Choose your mushroom
Choosing the right mushroom to grow requires matching your available resources to the mushroom's needs. Mushrooms either serve as primary decomposers or secondary decomposers, Paulsen said.
"Primary decomposers are the first in, and they break down that raw food source," Paulsen said. These prefer logs or more fresh cellulose foodstuffs, such as shiitake, maitake, nameko, oyster, lion's mane and comb tooth mushrooms.
Secondary decomposers are the mushrooms that come in and essentially finish the leftovers from those primary decomposers, Paulsen added. They prefer soil, rotting wood or compost. These are the wine caps, blewit, almond agaricus, and the popular button or portobello mushrooms that you see in the grocery store.
Paulsen offered this advice for selecting and growing mushrooms:
Look at what substrate resources you have access to, and your available space. Do you have a lot of straw or compost, wood chips, logs, a high tunnel, a shed or a heated facility? Choose the mushroom species that matches your resources.

Select your source of spawn. Paulsen recommends new growers use preinoculated sources that come in sawdust or on wooden dowels. More advanced growers may want to cultivate their own spawn on petri dishes and then inoculate their substrates.

Remember, mushroom species can be very particular about the species of logs or substrate they grow on, so match the substrate to the mushroom. Some mushrooms require temperature or moisture changes to encourage growth.

Inoculate your substrate, and then give your mushroom time to spawn-run or incubate.
Tabletop kits are a great place to start, Paulsen advised. They usually come in a plastic bag or kit that allows for the proper humidity and temperature for the mushrooms to spawn-run. Paulsen said she has kits growing in her office.
To watch more of Paulsen's webinar, or to register for future "K-State Garden Hour" webinars, visit K-State Garden Hour webinars.
Subscribe to receive top agriculture news
Be informed daily with these free e-newsletters
You May Also Like
---