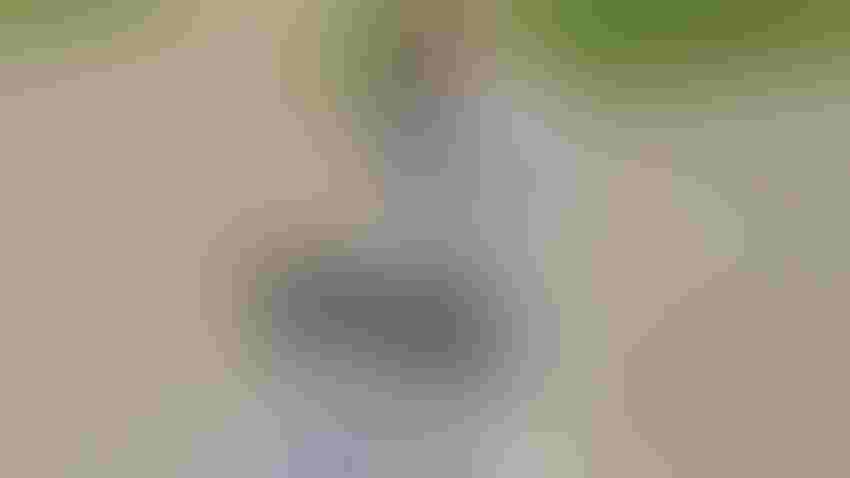 READY TO FLY: William Thiele, who co-runs a small dairy farm in Cabot, Pa., has made a name for himself as "the drone guy." He has taken his DJI Phantom 4 Pro to numerous schools in the area, teaching students how farmers use drones. Crop scouting is the biggest advantage to having a drone, he says, as it allows him to see a problem quickly and act.
Courtesy of William Thiele
Editor's note: No two farms are the same, especially in a region as large as the Northeast, mid-Atlantic and Great Lakes. And while USDA Crop Progress reports can be useful snapshots of what's going on in a certain state, having boots on the ground is the best way to see what's really happening on farms.
This month, we're launching a new once-a-month series called Field Snapshot to provide you a view of what's happening on farms through the region.
Today, we hear from three farms in Pennsylvania. Tomorrow, you will hear from a grower in Ohio, and Friday, you will hear from a grower in Michigan.
We hope this new monthly series will be fun to read, but most of all, we hope you get something educational out of it, and something you can apply to your own farm to be more profitable and sustainable.
A mild winter and early spring led to fears of frost and freeze damage on Dave Wenk's Three Springs Fruit Farm in Gardners, Pa.
But the blooms mostly survived, he says, and now he's expecting a good crop. "But we have a long way to go," he adds.
Wenk grows 236 acres of apples, 48 acres of peaches, 4 acres of pears, 3 acres each of tart and sweet cherries, and 2 acres each of plums, apricots and other stone fruits.
He also grows 12 acres of small fruits and vegetables.
"We try to retail 10% to 20% of the apple and peach production at our tailgate farm markets," Wenk says. "The balance is wholesaled through our co-op [processing] and various packing houses and truckers. We were exclusively wholesale prior to 2007."
Speaking of wholesale, the market for fruit is still recovering.
"The wholesale price depression from the U.S. trade war with Canada and Mexico [2018-20] depressed prices over 25% across three crops," Wenk says. "That was difficult to deal with."
So, he's continuing to diversify. More recently, Wenk and his team have added a cidery-winery component to one of their retail locations on the square of Gettysburg, Pa.
But like many orchardists in the region, finding good labor is the most challenging thing, especially at harvest.
"The greatest obstacle has always been labor. Farm labor is tight enough, but we find that it may be worse in retail," Wenk says. "These are ongoing. For farm labor, we have used the H-2A program for the past three years and will continue to for the foreseeable future."
Always experimenting
Dave Hunsberger of Millerstown, Pa., has downsized his farm somewhat since selling off his dairy herd in September 2019.
He used to grow nearly 400 acres of crops, mostly to feed the cows, but now grows 325 acres of hay, non-GMO corn, barley and, new this year, grain sorghum.
"We raise non-GMO corn for the premium and for the beef cattle market we feed for," Hunsberger says, adding that he fed about 250 head of beef cattle this past winter for a local cattle producer.
Much of the winter forage he raised this year, including triticale and barley, will be chopped and packed into a trench for cattle feed next year. "We had a really bad drought last year and didn't make as much corn silage as we could have," Hunsberger says.
And speaking of drought, it's one reason he is trying grain sorghum this year, something he has never done before. Sorghum is a lot more forgiving in drier climates, and even though he does not farm in a desert, Hunsberger says his soils do not hold water well and the past two years have been droughty.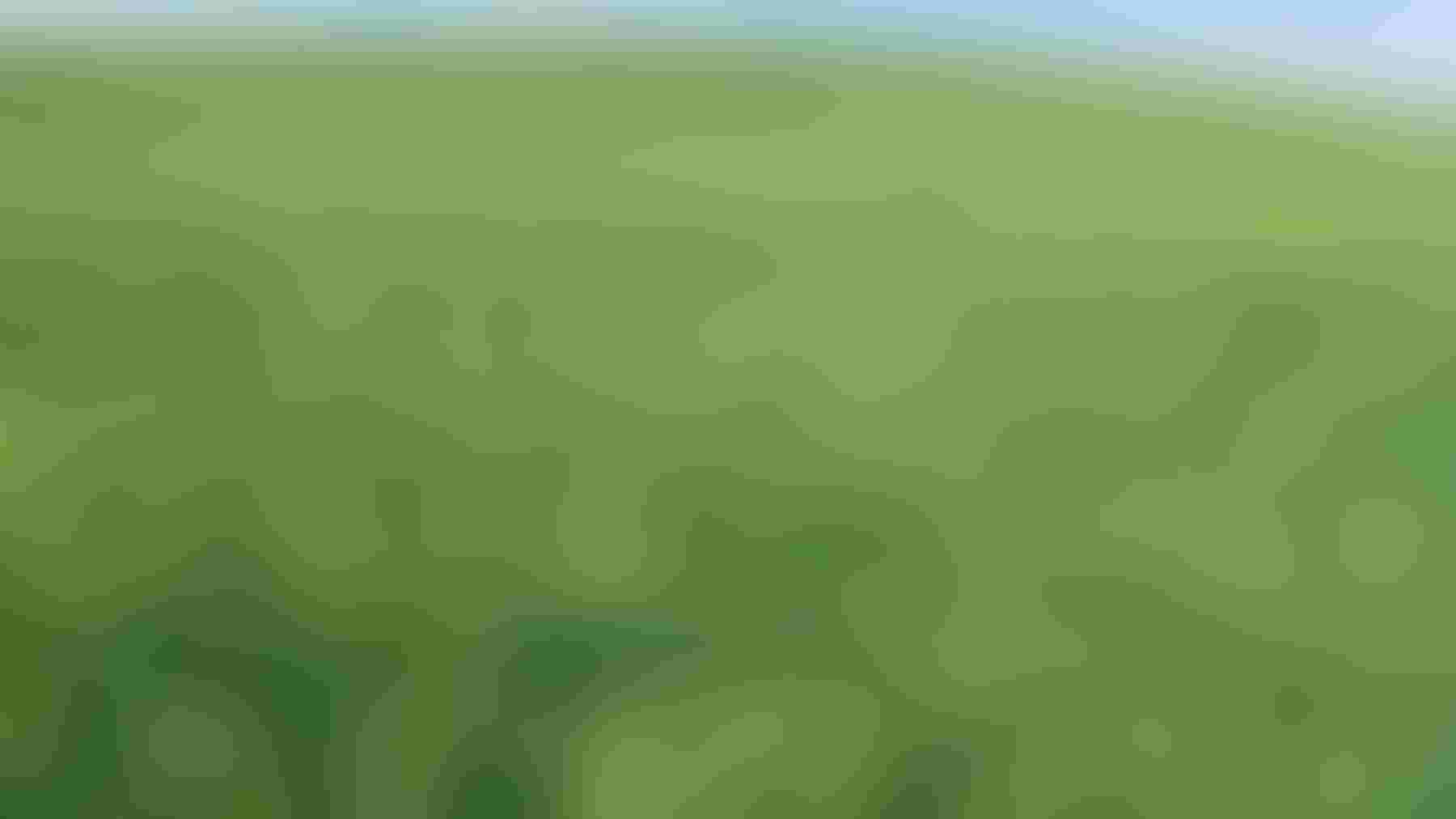 GOOD-LOOKING BARLEY: Barley has reached soft dough stage on Dave Hunsberger's farm in Millerstown, Pa. He has downsized his farm somewhat since selling off his dairy herd in September 2019. He feeds the barley to beef cattle he raises for another farm. (Photos by David Hunsberger)
The grain sorghum will be grown behind crimson clover and ryegrass. He will then plant the grain sorghum when the soil temperature reaches a minimum of 65 degrees F.
"I'm going to sell at the cash market," Hunsberger says. "Surprisingly, there is a big sorghum market here."
He is also continuing yearly soil testing that he has been doing through participating in the PASA Soil Health Benchmark Study.
He says the study has helped him make decisions on what crops to grow and matching crops to what his soil health needs are. This year's soil test will focus more on biological activity and the practices that will enhance this activity in his soils.
Bottom line, Hunsberger says he is not afraid to try new things if it benefits his farm.
"If it's something I heard about or I wanted to try, then I try to figure out how to make it work for me," he says. "I'm not afraid to change things. I'm never afraid to change if I'm not satisfied with what's working."
The drone guy
Last year, William Thiele bought a TMR mixer for his 80-head, 300-acre dairy in Cabot, Pa., that has allowed him to experiment with different feed formulations.
One thing he has tried and seen success with is mowing cover crops in early October and November, wrapping it, and then feeding it as baleage over winter and early spring. It is something he worked on with his nutritionist.
"We've had some pretty good milk coming out of that," Thiele says.
Thiele grows corn, soybeans, oats, alfalfa and hay, and cereal rye on the farm. Milk gets marketed to Marburger Farm Dairy in Evans City.
A drier-than-normal early April, then some late freezes, had him concerned about his crops greening up and if he would be able to get his corn planted on time.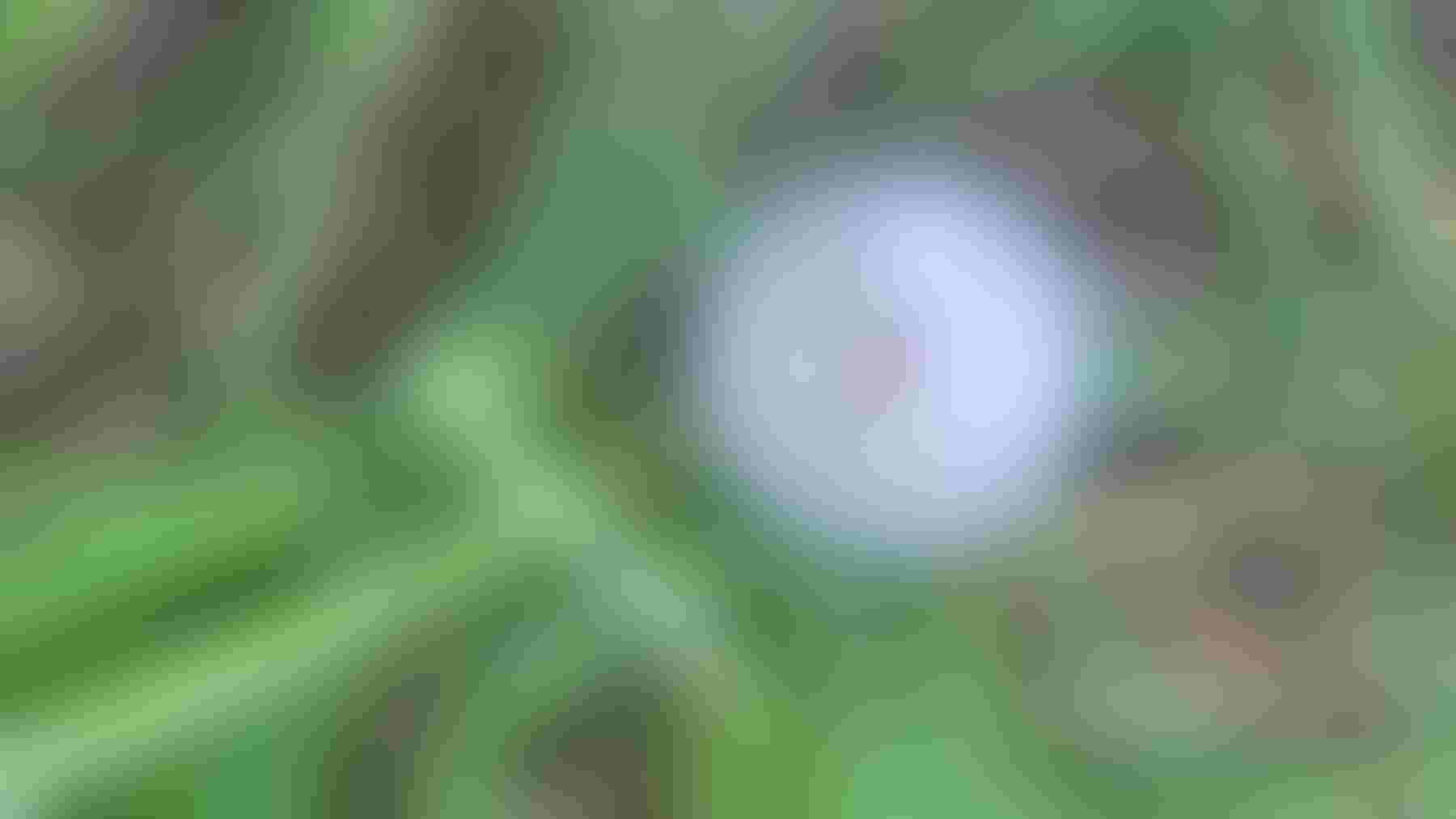 ALMOST THERE: The soil temperature probe read 62 degrees F on a recent day at Hunsberger's farm. He is waiting until the soil reaches 65 degrees to plant grain sorghum, something new he is trying this year.
But the weather has turned much nicer. His spring oats, which he planted in early April, "look really nice," Thiele says, as compared to last year when the oats went in much later than usual because of bad weather.
Late last week, he got into the field to plant corn and his cutting of hay will happen soon.
But Thiele has made a name for himself as "the drone guy." He has taken his DJI Phantom 4 Pro to numerous schools in the area teaching students how farmers use drones.
He got the drone in 2017 to replace an older drone that he got as a gift. "I got this one for the increased capabilities. Better camera, better distance, but mainly for the better camera," he says.
And he has put it to work taking it out to scout for nutrient deficiencies in his crops, damage from storms or to find animals munching on seedlings.
Crop scouting is the biggest advantage to having a drone, Thiele says, as it allows him to see a problem quickly and act.
Next month, we will check in with each grower to see how the crops are growing, how they are dealing with disease and insect pressures, and if they had to pivot from their original season plans.
Subscribe to receive top agriculture news
Be informed daily with these free e-newsletters
You May Also Like
---