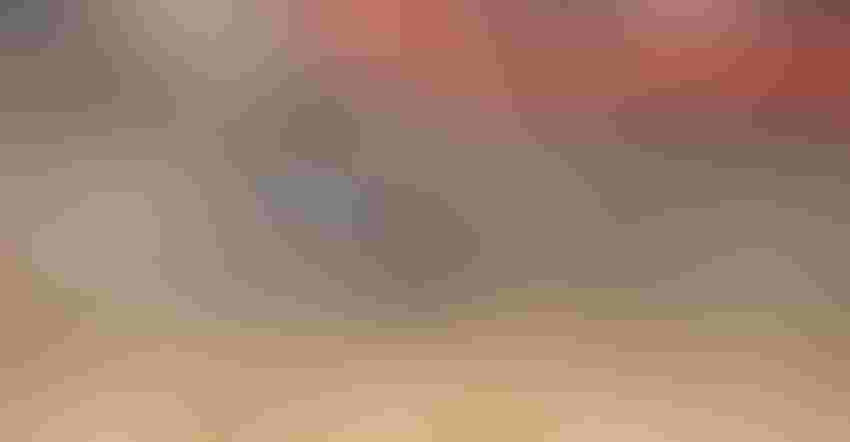 TILLAGE: "Farmers are looking into the differences in yield between tillage systems because they're looking to save on some of these high fuel input costs and high machinery costs," says Jack Hardwick of Nutrien Ag.
Holly Spangler
Agricultural inputs increased significantly for the 2022 growing season, and diesel fuel is no exception.
"So far in 2022, the average price of diesel is up about a third from the average price level in 2021," says Scott Irwin, agricultural economist with the University of Illinois. "I expect fuel prices to remain elevated so long as the war in Ukraine continues. My understanding is that Russia was a major supplier of diesel to Europe, and with those cut off by the war, European diesel demand is being partially met by U.S. exports — and this has sharply increased prices for U.S. diesel."
Irwin believes this supply uncertainty may ease some as trade is reshuffled around the world, but it will take some time. And farmers are feeling the shock, firsthand, right now.
"Fuel is an input that farmers buy — no different than nitrogen or phosphorus or herbicides," says Jack Hardwick, agronomist with Nutrien Ag. "It has to be used to run everything on the farm, and so as a line item, if that input goes up significantly, people start wondering how to more efficiently manage that input."
Hardwick works with farmers across Illinois and he's seeing folks make fuel-related tillage cuts.
"In terms of cost savings, I have a lot of people that are now interested in minimal tillage," Hardwick says. "They want to know those breakdowns in yield differences from no-till to minimal till to conventional till because they could potentially spend a lot less in fuel."
Amanda Kautz, district conservationist with the Natural Resources Conservation Service in Indiana, is a big proponent of cutting fall tillage to save on fuel expense.
"Diesel fuel was $4.99 per gallon locally at press time and seems to be continuing upward," Kautz says. "A no-till cropping system uses, on average, fewer than 2 gallons of diesel fuel per acre. Conventional tillage systems consume over 6 gallons per acre. That is about a $20-per-acre reduction in fuel costs. Even if you aren't ready for no-till, removing one tillage pass will result in fuel savings."
NRCS has developed a free energy estimator tool for farmers to calculate savings between different levels of tillage.
Cost-saving strategies
Eric Fairow, petroleum specialist with Prairieland FS in Greenview, Ill., says he's seeing customers move from conventional tillage to a high-speed disk because it provides some tillage without burning as much fuel.
"This year more than ever, farmers are upset, and for good reason," Fairow says. "Last year I could fill a thousand-gallon tank for $2,500, and this year it's $4,500 to $5,000. So, I mean, it's increased significantly — but so has everything else this year."
Tom Stribling of Stribling Farms, Ashland, Ill., has been using no-till and strip-till practices since the 1990s. He says the practice has benefited his farm in more ways than one.
"I don't like to do anything in the spring other than plant corn," Stribling says. "I really love planting on the strip. We're making basically one pass that we were making anyway to put ammonia on, plus we're preparing the ground."
As fuel prices rise, Stribling says his management decisions are paying off.
"The less tillage we do, we're cutting down on trips, so it saves on diesel expense," he says. "It works in our situation, and I'm glad we're doing it. I think our ground's gotten better. I'm happy with our yields, and we don't need the deep tillage like we used to."
Although a reduced-tillage system works for Stribling, he says it's best to have a support team to help as struggles arise.
"You have to try it and set your mind to it that it will work," Stribling says. "We've had our struggles, but we've got through it. I've had good support from agronomists and fertilizer dealers, and we've always tried to figure out what went wrong and what we can change."
About the Author(s)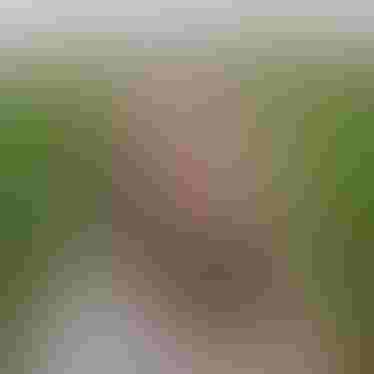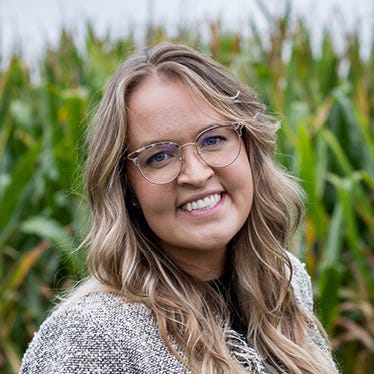 Betty Haynes is the associate editor of Prairie Farmer. She grew up on a Menard County, Ill., farm and graduated from the University of Missouri. Most recently, Betty worked for the Illinois Beef Association, entirely managing and editing its publication.
She and her husband, Dan, raise corn, soybeans and cattle with her family near Petersburg, Ill., and are parents to Clare.
Betty recently won the Emerging Photographer Award from the Ag Communicators Network during the 2022 Ag Media Summit and placed in the Emerging Writer category as well.
Subscribe to receive top agriculture news
Be informed daily with these free e-newsletters
You May Also Like
---