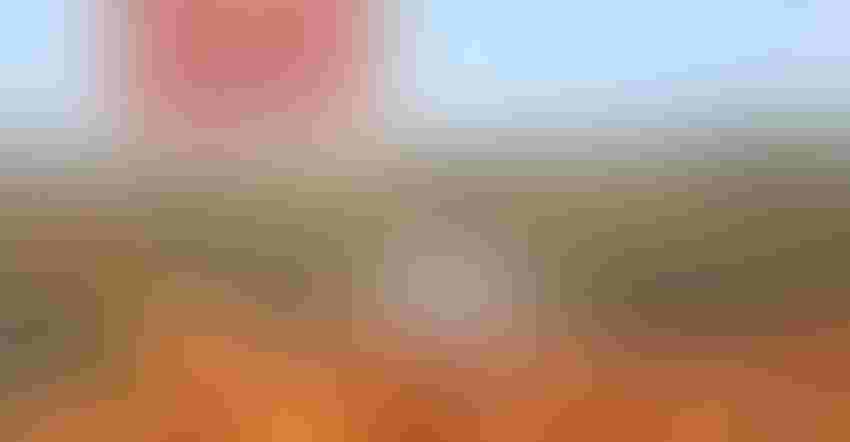 PUMPKIN GROWERS: Landon and Colton Petersen own Pete's Pumpkin Patch near Linden, Iowa. They raise and sell pumpkins with hopes of raising money to give to others and go on some great adventures.
Jennifer Carrico
Give, spend and save are the three lessons all parents hope to teach their children. Just north of the little town of Linden, two boys are learning these skills early.
Pete's Pumpkin Patch started in 2021 when Landon, now 8, wanted to give his friends a pumpkin at his September birthday party. His parents, Nick and Donise Petersen, thought it would be a fun project for Landon and his brother, Colton, 4. After his birthday, there were several pumpkins left, and they decided it was then time to use it as a learning experience.
"We want to teach our boys how to take care of something and see it through — and what better way than through growing a crop?" Donise says. "It also helps with counting and math skills."
Even though the original purpose of raising pumpkins wasn't to learn anything more than growing pumpkins to give his friends, the patch has grown to a lot more.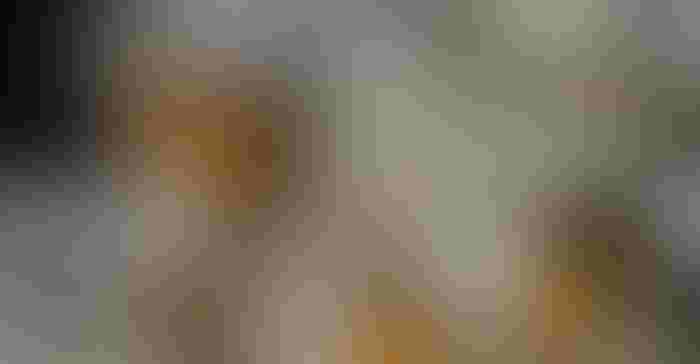 There were so many pumpkins left last year that the family decided to put up a sign and try to sell some to passersby. When the pumpkins started to sell, then it was time to teach the boys about what they could do with the money.
"I wanted some cowboy boots, and Mom and Dad said if I saved some of the money from selling pumpkins, I could buy some," Landon says. And sure enough, he did, and the rest went to the bank for the boys to save for other adventures.
"We found the boys learning what it meant to see something through to the end, even though that's not even what the pumpkins were planted for in the beginning," Donise adds.
This year
After pumpkin season was complete last year, the family discussed if pumpkins were something they wanted to continue to do and all the boys thought it would be fun, so the work began. Trees were cleared from an area of about an acre behind their house and the soil was worked to prepare for planting season.
Using their resources and reading up on everything to do with raising pumpkins in Iowa became the focus.
Once the seedbed was ready the first part of June, seeds of 12 different varieties were planted, including all sizes of pumpkins from tiny to big — as well as blue, pink and warty versions. There was a small planting  window and a lot of seeds to get in the ground.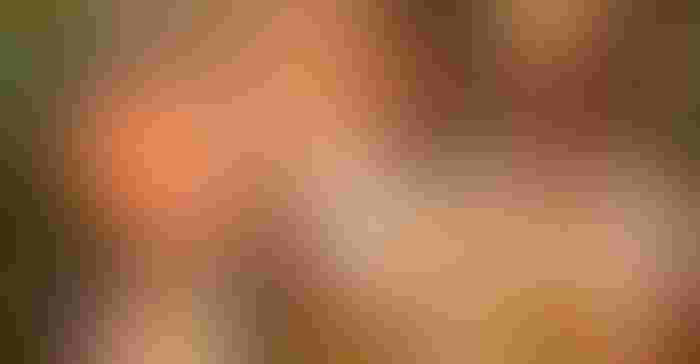 "We planted two seeds every 2 feet, and the rows were 8 feet apart," Nick says. "About 4,000 seeds were put in the ground by hand."
"Dad made a finger hole for the seeds," Landon adds.
It certainly did take time to get the seeds in the ground. Nick says next time they will work more quickly to be able to put the preemerge herbicide on in the right time frame to help prevent weeds in the patch. After the seeds germinated, they went through and thinned each spot to one plant for the growing season.
The boys enjoyed seeing how the plants and fruit grew throughout the summer. As the growing season went on, the family discussed the next steps for the pumpkins.
Learning
When the Petersens decided to have a pumpkin patch again this year and to make it bigger, they wanted to teach Landon and Colton several good lessons besides how to grow the crop. Their main goal was to teach the boys responsibility and how to give, spend and save money.
"We talked to the boys about what it means to grow a crop, and even though they don't think they are farmers, that this is a kind of farming," Donise says. "We hope the boys will make enough money that they can each give around $500 to something in the area that makes them happy."
Each of the boys decided it would be good to be able to give some of their money to their school and church and people in need or a local charity, especially at Christmastime. They are also hoping to find some people to adopt as "grandparents" and be able to share and give back to the community.
Besides the giving, each boy will get an amount of money to spend on something they want as a reward for their hard work. The money they save, they hope to use to "go on a trip in an airplane," according to Colton. Landon hopes to eventually be able to buy a car to fix up and drive when he is old enough. Regardless, the lessons learned are clear to the boys, who have seen their hard work pay off.
Selling
They've mostly used word of mouth and Facebook to advertise the rural roadside stand. A sign on the nearby highway directs people a mile south to find their self-serve stand of pumpkins of different sizes, shapes and colors.
The Petersen's also grow watermelon, honeydew and cantaloupe in their garden, with extras being marketed at the stand early on in the selling season. A friend has taken some of their pumpkins to a neighboring town to sell as well.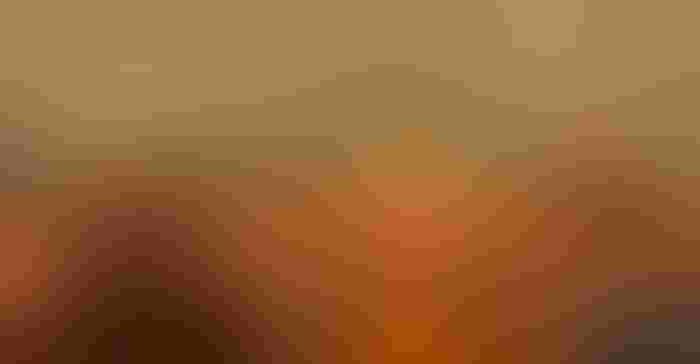 "We are so happy to be able to work together with our friends and neighbors to sell some of the excess pumpkins," Donise says. "I'm happy to show the boys how to be successful through working with others."
They also have a good relationship with the neighbor down the road, who will take any of the spoiled fruit to feed to his cattle, chickens or porcupines. "We just put them in a pile, and he comes to get them — and sometimes we get to visit his farm and give the animals a treat," Landon says.
As the Petersens continue to learn about growing pumpkins, they plan to make changes and improvements to the operation, just as any farmer would, and the goal of Pete's Pumpkin Patch will continue to be, "two brothers working to afford awesome adventures." Adventures in pumpkin raising and lessons in life.
Pumpkin facts
Here are a few tidbits about pumpkins:
The word pumpkin comes from the Greek word "pepon," which means a large melon.

Pumpkins originated in Central America.

Pumpkin seeds taste great roasted and have medicinal properties.

Pumpkin was most likely served at the first Thanksgiving feast celebrated by the Pilgrims and the Native Americans in 1621.

Illinois is the No. 1 pumpkin-growing state in the U.S.
Source: Farmers' Almanac
About the Author(s)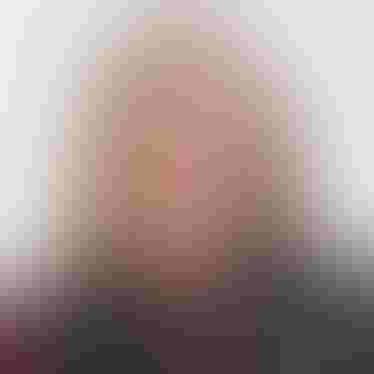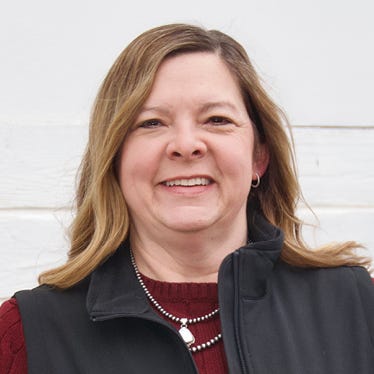 Jennifer lives on a farm near Redfield, Iowa, where she runs a small cow-calf operation with her family. A 20-plus year ag journalism veteran, Jennifer has covered a wide range of agriculture issues. A graduate of Iowa State University, she has worked for local daily papers and other agriculture publishers. She came to Wallaces Farmer from the Iowa Cattlemen's Association. She enjoys writing, managing cattle, and hearing and telling farmer stories.
Jennifer has two children. Kassidy, 21, attends Black Hawk East College, but will transfer in the fall to Oklahoma State University. Son, Klayton, attends Panorama High School where he excels in academics, sports, FFA and 4-H.
"My favorite part of being an ag journalist is to tell the story of the farmer and rancher," she says. "The farmer and rancher do the work to make the food, fiber and fuel for everyone. I want to use our online presence to broaden that message to those off the farm."
Subscribe to receive top agriculture news
Be informed daily with these free e-newsletters
You May Also Like
---