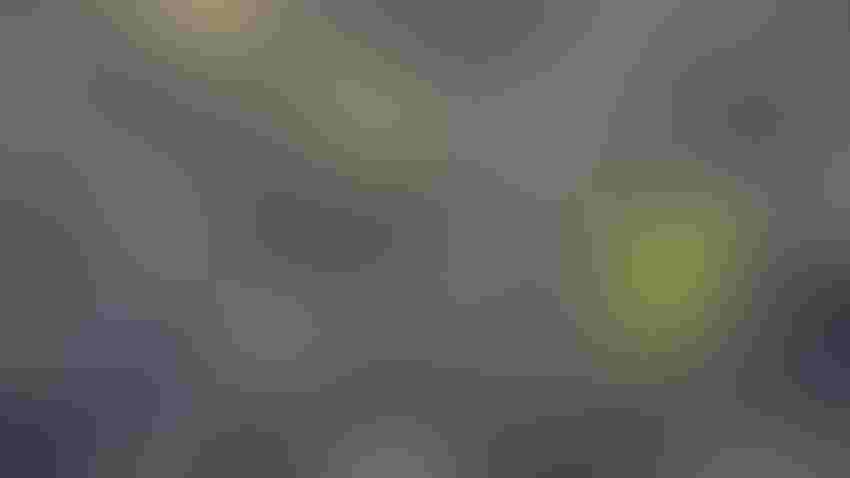 WAITING PAYS OFF: Research indicates that waiting three to five days and then evaluating a frost-nipped crop may prove that replanting is unnecessary.
Ralf Geithe/Getty Images
Planting early in the spring is a bet that most farmers are willing to make. Yet when frost hits a young crop, do you fold and replant — or hold up and wait a few days to see how things look?
Research is showing that it pays to be patient.
Beck's Hybrids has conducted multisite, multiyear research to help farmers make those tough in-season decisions on whether to replant corn or spot-in soybean seed. To simulate frost burning these crops, researchers have used mowing or heat — the latter which has the same effect on plants as below-freezing temperatures. In corn, they simulated frost at V2 and V4 and found that corn at V4, with its better root structure, appeared more robust and able to tolerate frost when compared to V2. Replanting did not show a yearly increase in two years of study.
In soybeans, they simulated sporadic stands in 15- and 30-inch rows by plugging holes on an 80-cell plate. Trial results indicated that 30- to 15-inch rows with stands of 72,000 to 75,000 or more had yields that were still profitable, so there was no reason to replant. However, in stands of 56,000 to 60,000, it paid to replant.
When comparing spotting-in more seed to keep the original sporadic stand versus replanting the whole field, two years of research showed spotting-in seed was more profitable than replanting.
Questions to help you decide whether to replant
To help farmers make in-season decisions, agronomists suggest answering the following questions to help decide whether to replant corn:
What was the target population and what is current plant stand?

What was original planting date and what is the potential replant date?

How uniform is the plant stand?

How healthy is the stand?
Similar questions could be asked about soybeans.
Research trials in 2022 attempted to refine the threshold for soybean replanting further and also examined if plants provided enough canopy for weed control.
When thin plantings were boosted up with spot-in soybeans to original plant populations of 100,000 to 130,000 plants per acre, canopy cover would reduce herbicide costs. If replanting, soybean maturity would not be an issue since reproductive stages even out over the summer, agronomists say.
The bottom line: Wait three to five days and then evaluate if plant tissue froze. Having patience will slow the urge to rip and replant, saving the investment in cost and time.
Subscribe to receive top agriculture news
Be informed daily with these free e-newsletters
You May Also Like
---