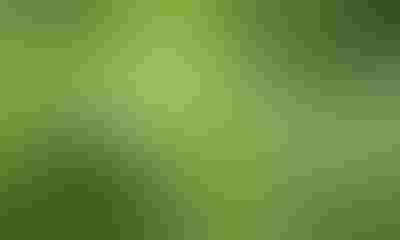 For the past three years Palmer amaranth has gotten lots of press in Indiana. It's the hated weed that literally drove some farmers in the Deep South away from cotton and/or soybeans. Indiana farmers who have dealt with it understand why it's a hated name in many places.
Last year, however, you didn't hear a lot about Palmer amaranth in Indiana. There is more talk this winter about waterhemp, a relative of Palmer amaranth that while hard to handle in its own right, usually gets as large and grow out of control as quickly as the big weed from the South.

WAITING TO RETURN: Palmer amaranth is not gone from Indiana, and a drier season could bring the tough-to-control weed right back.
So did every farmer learn to identify Palmer and take it out weed by weed by hand? Or did every farmer learn how to control it through residual herbicides and not rely on post applications? Some farmers likely did both, but that's not likely why it didn't make a lot of noise last year.
"We think it has more to do with the wet season that we had last year," says Bill Johnson, Purdue University Extension weed control specialist. "The season wasn't conducive for Palmer plants to get a good start."
It was also the wettest, with ponding and flooding rampant, in some of the counties in northwest Indiana which have experienced the most issues with Palmer amaranth so far. Some of those fields were nearly wiped out by water early in the season.
So have we heard the last of Palmer amaranth in Indiana? Hardly.
"If we have a drier growing season, which is more typical, it will be back," Johnson expects. After all, this is the species that can produce several hundred thousands of seed per plant. And isolated plants can produce up to a million seeds. There are plenty of seed in the soil in areas where it is established, Johnson says.
That means he believes producers should stay on guard, and if they've had Palmer amaranth in the past, assume they will have it again, he says. Adopt a weed control system that can head it off, typically involving a residual herbicide.
Some farmers report good results using Liberty in Liberty Link soybeans. The key in any post program with Palmer is spraying when weeds are small, Johnson says. Once Palmer plants are four inches or taller, they are off to the races and very hard to control.
Subscribe to receive top agriculture news
Be informed daily with these free e-newsletters
You May Also Like
---