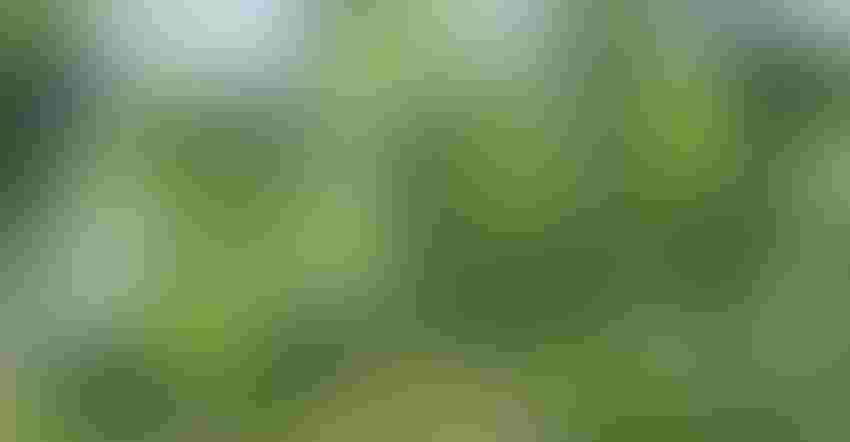 SUPPORT CROP INSURANCE: Ohio farmer Scott Metzger hopes Congress will continue to support the modern crop insurance farmers have come to rely on.
An Ohio soybean farmer is urging Congress to leave crop insurance alone as it debates the 2018 Farm Bill, with columns published recently in newspapers in both states.
Scott Metzger has been farming in Williamsport, Ohio, with his family for six generations. As part of Metzger Family Farms, Metzger says he's proud of his heritage and knew from a young age he wanted to farm. He offered his story of decades of heartbreak that came from a single storm in a piece published in the Circleville Herald.
"When I was 5, on a July day in 1980, a storm tore through our community in Williamsport," he wrote. "The things I remember about that day are the memories of a child: My toy tractor blown down the road. The roof ripped off the house. The shop flattened. All of that could be repaired. But in our fields was a disaster that I've been dealing with now for my entire adult life."
The family ended up with crushing debt that year. They had to sell farm land to stay in business. It took 36 years to buy all of it back.
"While the story is sad enough, there's a tragic piece of irony to add," Metzger noted. "That year, back in 1980, a man came by the farm selling crop insurance. He was one of the first in our area to offer it. My family declined. We had never needed it before and didn't see a reason to spend on it then."
Today, crop insurance is part of the Metzger family farm's business plan. He said modern and effective products like Harvest Price Option allow his farm to forward contract and not be as concerned if they have a short crop in the summer and need to buy back contracts. 
Metzger is on the Ohio Soybean Association Board of Trustees and is a director with the American Soybean Association.
"As Congress debates the farm bill, I hope lawmakers will remember my family's story and continue to support the modern crop insurance farmers have come to rely on," he added.
Source: National Crop Insurance Services
Subscribe to receive top agriculture news
Be informed daily with these free e-newsletters
You May Also Like
---