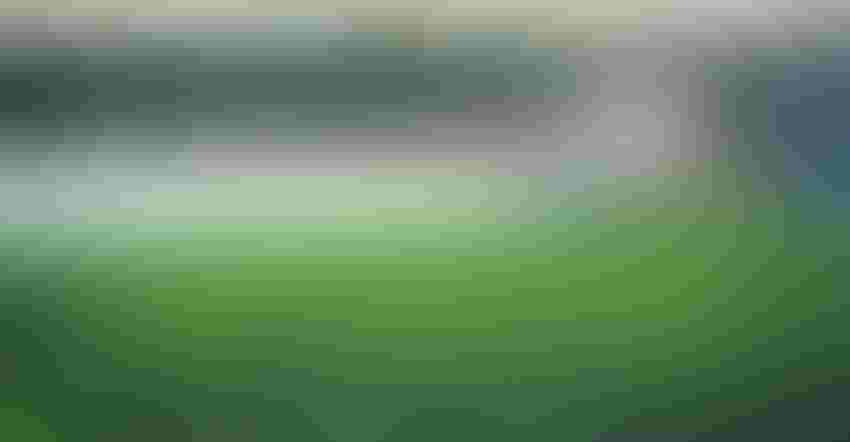 DATA COLLECTION: The findings presented on nutrientstar.org come from literature reviews, company generated data and information gained via an internal network of farmers and advisors who conduct field scale trials.
Oleksandr Yuchynskyi/Getty Images
By Rob McGuire
NutrientStar is a third-party, science-based program that evaluates the performance of commercially available tools, technologies and products that are marketed to improve nutrient use efficiency (NUE).  Field trial data for many tools, technologies and products can be found on the program's website.
The goal of presenting data is to aid fertilizer management decisions made by farmers and their advisers.  Financial and staff support for the NutrientStar program comes from the Environmental Defense Fund (EDF). 
What technologies are evaluated?
Efficient fertilizer use is an important ingredient for managing a profitable farm. Deciding on the rate, timing, form and placement of fertilizer, however, is a complex task with a lot of variables. That's where nutrient management tools, such as those evaluated by NutrientStar, come into play. Technologies evaluated by the program fall into one of the following three categories:
1. chemical products (fertilizers and additives)
2. decision support tools (software and data collection)
3. hardware (optical sensors, soil testing, weather stations, and fertilizer applicators)
How are the findings developed?
The findings presented on nutrientstar.org come from literature reviews, company-generated data and information gained via an internal network of farmers and advisers who conduct field scale trials.
Before being published, all of the data is evaluated by a nine-member review panel. The NutrientStar Review Panel is made up of well-recognized scientists who lend their expertise by developing procedures to be undertaken by the NutrientStar program. 
How are soil and climate considered?
To assist in data extrapolation, NutrientStar utilizes a geographical framework known as Technology Extrapolation Domain's, or TEDs for short.
At a basic level, TEDs categorize production regions into domains based on similar soil and climate characteristics. Utilizing this framework, farmers and their advisers can identify product test environments that are like those in which they operate. This unique framework gives them confidence when making decisions about nutrient management tools to pursue for their operation.  
What crop are considered?
To date, all data utilized by NutrientStar for tool, technology and product evaluation have been collected in North America. The primary focus of the evaluations has been on yields related to nitrogen use in corn and wheat. The NutrientStar program chose to focus on corn and wheat initially because these are the crops with the largest agronomic footprint or the greatest potential for achieving higher levels of farm profitability related to nutrient use efficiency. 
In addition to understanding profitability, assessment of the environmental benefits of NUE tools, technologies and products is important to the overall process. Utilizing this type of information, farmers can better articulate to the public the benefits gained from their use.
In the fast-paced era of modern agriculture, it is important to make informed decisions about the products and tools deployed on the farm. NutrientStar helps farmers and their advisers find the right tools, technologies or products for the next trip across the field. To see the results of all evaluations published to date, visit nutrientstar.org.
McGuire is a Certified Crop Consultant at S2/G&K Concepts and can be reached at [email protected] or 260-210-264.
Subscribe to receive top agriculture news
Be informed daily with these free e-newsletters
You May Also Like
---