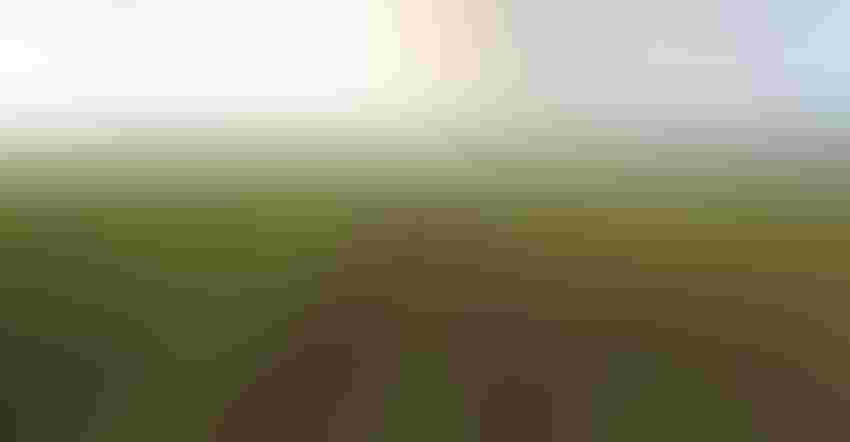 PEST MANAGEMENT: Scientists are studying the potential to genetically engineer insect pests to protect crops, suppress disease and avoid yield loss.
Genetic engineering is one way to protect crops from attack by weeds, insects and disease. Not without controversy, it's already being done. Corn hybrids have the Bt trait inserted to resist corn borer and rootworm. To improve weed control, corn and soybean varieties are commercially available with traits inserted to resist certain herbicides, so the crop can be sprayed to kill weeds without harming the crop.
What about doing it the other way around? Use genetic engineering to modify the pest instead of the crop. That topic will be explored at the 29th annual Staniforth Memorial Lecture on April 3 at Iowa State University. This year's presenter is Fred Gould, a distinguished professor of entomology at North Carolina State University. The free event starts at 4 p.m. in Curtiss Hall Auditorium on campus at Ames.
Future of genetically engineered crops
Gould was elected to the National Academy of Sciences in 2011 and won an award in 2004 for the most significant agricultural research over a five-year period. He's served on the NAS National Research Council several times, most recently he chaired the committee that developed the report, "Genetically Engineered Crops: Past Experiences and Future Prospects."
In 2000, he headed the NRC committee submitting the report "Environmental Effects of Commercialization of Transgenic Plants." Gould has served on four Environmental Protection Agency scientific advisory panels on transgenic crops.
"Iowa State University is fortunate to have a scholar like Dr. Gould present the 2018 Staniforth Lecture," says Mike Owen, ISU Extension weed scientist.
The lecture is titled "Will Genetically Engineered Pests Protect Health, Biodiversity and Crop Production?" Gould will provide a summary of theoretical, experimental and practical issues being addressed by researchers attempting to genetically suppress or alter characteristics of pest populations. The targets for genetic management range from mosquitoes that transmit malaria to rats that annually consume enough rice to feed 180 million people.
The first transgenic insect control system tested at field level involved the mosquito that transmits the dengue virus and Zika virus. Gould will give a brief history of experiences with this system that requires continual release of large numbers of engineered mosquitoes. These systems could be used to suppress pest population or change their characteristics. He will discuss the status of these systems and their future potential for protecting crops, human health and biodiversity.
The Staniforth Memorial Lecture honors David W. Staniforth, a weed scientist at ISU from 1947 to 1984. A weed science pioneer, his research helped shape the effective weed control systems used by farmers today. His experience spanned the development of modern herbicide technology, beginning with the work on the mode of action of 2,4-D and through the refinements in weed control systems including development of weed control systems for conservation tillage.
Source: Iowa State University
Subscribe to receive top agriculture news
Be informed daily with these free e-newsletters
You May Also Like
---