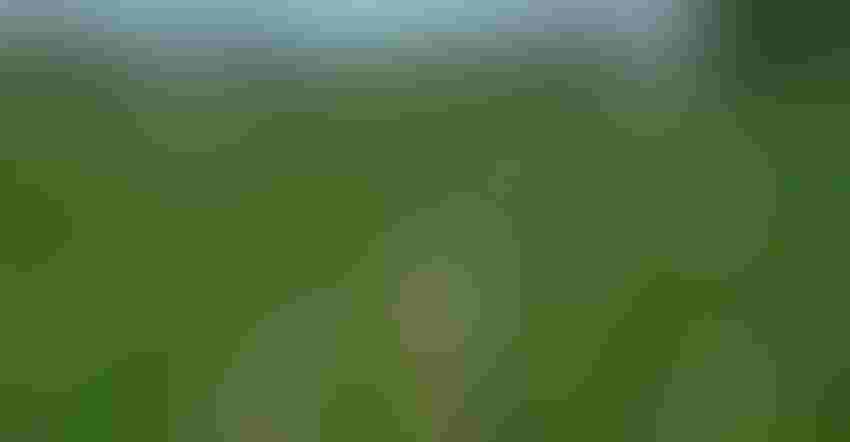 IMPROVE EFFICIENCY: Sound Agriculture, a new company, releases Source, its first product, designed to help corn obtain more nutrition from the soil and the environment.
Who says there's nothing new under the sun? Source is not only new, it's also the first product from a new player in agriculture. Called Sound Agriculture, the company formed in 2013.
Eric Davidson, co-founder and CEO, says Source is a unique, science-backed molecule that activates microbes within the soil. It's not a biological itself — its active ingredient is a chemical. But it activates bacteria within the soil to increase availability of nutrients during the season.
"We look for biomolecular chemicals in our discovery process," Davidson says. "It's unique because although it's not a biological itself, it affects biology in the soil and helps the biology become more active. The result is more efficient, more productive plants."
Travis Bayer, also a co-founder of Sound Agriculture, explains that Source works on two types of beneficial bacteria. It signals bacteria that solubilize phosphorus to go to work, resulting in higher phosphorus availability to roots. Various agronomists have noted that some phosphorus becomes tied up in the soil. The concept here, Bayer says, is for increased biological activity to unlock some of that phosphorus.  
At the same time, the active ingredient within Source awakens other bacteria that fix nitrogen from the atmosphere, Bayer says. Once these bacteria function, more nitrogen becomes available for plants.
Devil in the details
Is this concept too good to be true, or does it work in practice? Diego Angelo, commercial specialist for Sound Agriculture, says Source was used in 130 trials on 710,000 acres in 23 states in 2019. Initial results from 2019 back up what they saw earlier. Source increased corn yield in a majority of fields where it was applied. About half of the trials in 2019 were on-farm trials, he notes.
Results in trials during the previous two seasons indicate an average yield increase of 9.6 bushels per acre. There was a positive yield increase 88% of the time.
"Our goal is to provide products that will provide a positive return for growers," Angelo says. Pricing strategy for 2020 reflects that philosophy, he says. Source will cost about $11 per acre at the normal use rate, which is only ounces per acre.
"It's a very low use rate, and for corn, it can be tank-mixed with almost all major herbicides and fungicides," Angelo says. "It also has a wide application window. You can apply it from the V4 growth stage to tasseling. Farmers tell us they like not having to make an extra trip across the field."
At this time, the company doesn't recommend reducing nitrogen rates when you also use Source. Instead, apply your normal nitrogen rate. Early testing based on variable-rate N trials at the University of Illinois indicates that microbial activity initiated by Source may add up to an additional 40 to 50 pounds of nitrogen per acre.
Sound Agriculture was formed in 2013, aided by grants from the Gates Foundation, USDA and the National Science Foundation. Bayer notes they're also looking at the active ingredient in Source for future use in soybeans, cotton and specialty crops. Other biomolecules are in the discovery process.
The company is setting up a distribution network. To purchase Source or learn more about it, visit sound-ag.com or call 833-SOUND20.
Subscribe to receive top agriculture news
Be informed daily with these free e-newsletters
You May Also Like
---